Appropriate Fashion Sense for Men during winter
As fall approaches, many men have the important decision to make as to whether or not to transition into the upcoming winter fashion trend.
See, many men are not fashion-conscious, and depending on their goals; they do not care about fashion coordination.
This is because they already think they have a great sense of fashion.
Nonetheless, we're not here to judge but to provide crucial tips to the fashion-forward men on the right way to dress during winter.
In the article below we're going to explore the unwritten rules of Men's Fall Winter.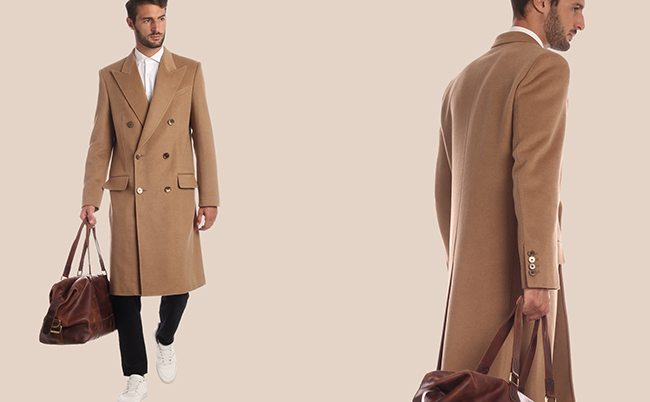 1) Coordination is of the Essence
In most cases, men's winter fashion revolves around thick and long jackets and sweaters.
However, it's a shame that many men often think they can get away with disgusting poor fashion sense with a thick jacket or sweater.
Most of these garments usually come off when they're introduced to a get-together or a party where the heat might be uncomfortably high.
And so, it's necessary to coordinate your fashion right from your inside to your exterior to avoid the embarrassing moments.
Fortunately, the coordination of fashion is easily accomplished if applied properly.
2) Match the Belt Color with the Shoe Color
For a majority of men, this choice is not as evident as it should be.
However, doing this simple thing can make your social appeal at a party or dinner engagement.
While at it, it's worth noting that black and brown do not go together.
While these two colors often appeal to men, there are rare occasions when these two colors go together.
However, it doesn't mean that you need to shy away from color. Most men are unjustly intimidated by color, but the color can be timeless too.
Go with whatever color combination that will bring the best of you during winter.
3) Layering
Layering is a crucial fashion component that comes most handy during the winter season.
This is because layers, if appropriately chosen can accentuate your males' physical characteristics as well as keep you warm.
There are various ways of layering, and it will all depend on what you want to achieve.
A deep v-neck t-shirt, for instance, is an incredible choice for the layer over the top because the v-neck portion of the garment still displays the buttons as well as the physical characteristics of the button-down shirt underneath.
Next, a sweater or vest with a V-neck characteristic helps to keep the layering consistent.
This, coupled with an unbuttoned sweater or jacket, will finish the ensemble nicely.
While at it, be sure to match the colors appropriately.
4) Fashion Accessories
Fashion accessories always shines the most during the winter season.
And so, men should consider getting an accessory that will double up as garment to keep the cold away.
For instance, they can match their scarves with their garments to keep the cold away and at the same time, display a sense of fashion.
Wristwatches are yet another crucial accessory that can be used to up a man's fashion game during winter. Ideally, you should consider matching the color and orientation of your wristwatch to that of your belt or shoes.
Conclusion​
If you've been struggling to keep up with the fashion trends, these simple Men's Fall Winter​ tricks will help to bring out your man's sense of fashion coordination.
Most of these Men's Fall Winter​ tips will leave ample leeway for extreme layering as well as color combinations.​ Men's Fall Winter


Hits: 4366 | Leave a comment