8 Types of Sneakers to Have in Your Collection
Sneakers are a reliable pair of shoes that you can wear when you go out to meet friends, running errands, and also when heading out for a walk. Not only are sneakers comfortable to have on, but they are also known as the friendly shoes to have in your wardrobe. Also, it is a common shoe with people in the street as they are available in various forms and styles, they are trendy and affordable. Others are obsessed individuals that collect brand sneakers to add to their collection. Plus, you can wear many types of sneakers on different occasions with various clothing. All in all, sneakers should be your ultimate and reliable go-to no matter the type you opt for. Below are some types of sneakers to add to your collection. 
1. Designer sneakers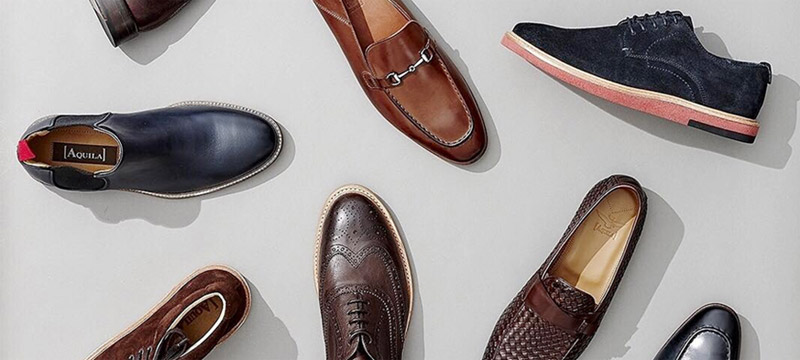 The designer sneaker is one that you can add to your collection to wear with different clothing pieces in your wardrobe. These sneakers are by designer brands that are growing in number today. Thus, through sneaker news, you can know when a designer brand has released high-end sneakers that you can invest in to wear with your formal outfits. This type of sneakers looks special, expensive, and are ultra-comfortable. They are known to make an ordinary outfit look extraordinary, and they always make a fashion statement. 
2. The athletic ones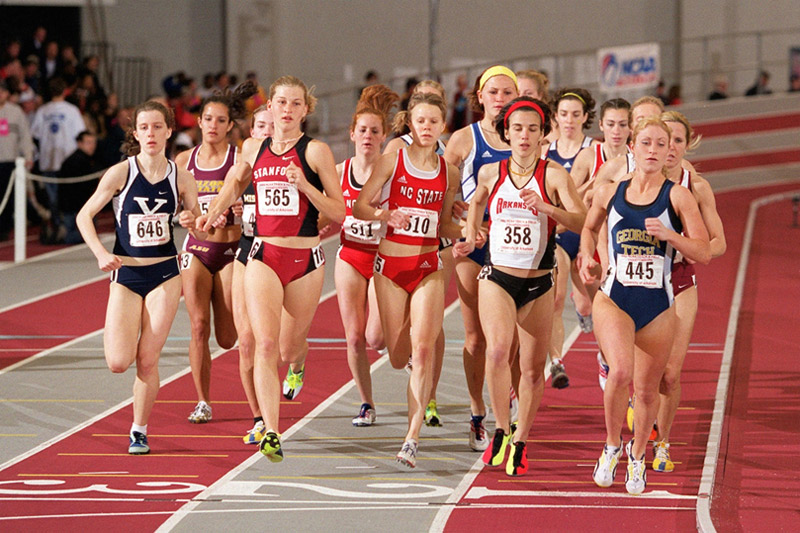 When you compare ordinary shoes with shoelaces and athletic sneakers with shoelaces, the latter always stands out from the former. Many people term athletic sneakers as sports sneakers that are made with the many athletic brands, such as Nike and Adidas. Therefore, if you need to get functionality and style with your sneakers, this is the best to buy. Sneakers' news always shows the ones that are on sale, and you can get various forms of these brands that you can add to your collection. So, whether you need them for running or walking, it is best to get these sneakers to be part of your collection. 
3. Plimsoll sneakers 
This type of sneaker is also known as canvas shoes or low top sneakers by other people. They are the most common type and the most famous type of sneakers available. Hence, you should have this in your sneaker collection. No one can be disappointed with these sneakers as you can get them in different styles as they cater for everyone's unique tastes. However, ensure that you wear these sneakers with no show socks to make the sneaker stand out. Wear with skinny jeans to reveal your naked ankle with this sneaker and that alone is a fashion statement in itself. 
4. Leather sneakers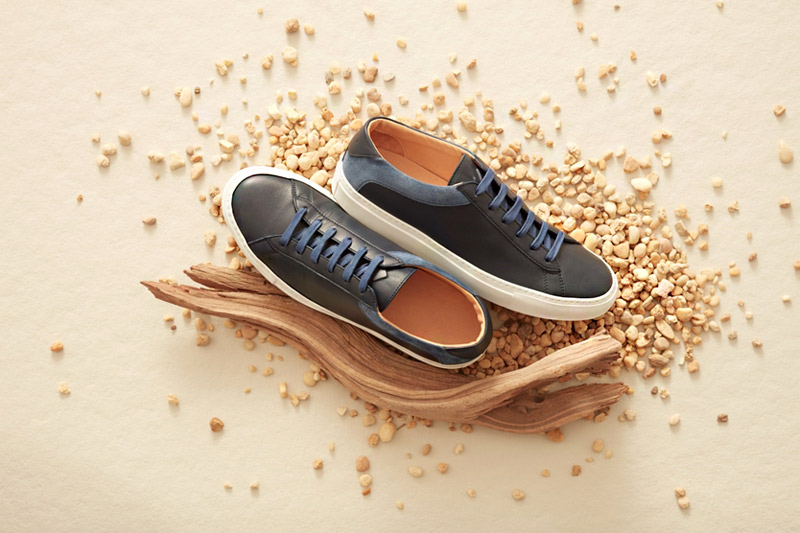 Leather sneakers are trending especially with men and most of them have several as part of their sneaker collection. The benefit of this type of sneaker is that they are a long term investment as they don't lose their appeal easily. Although they are on the expensive side, as they are made with expensive material, they are best paired with business and formal attires as well. Others love to wear them for sports as they are soft in comparison to other options, but this use is not as popular. Avoid long socks with this sneaker as they will take away their attractive appeal. Fortunately, they fit on your feet like a glove and they take your style quotient up a notch. 
5. Velcro sneakers 
Velcro sneakers can be limiting with the type of outfits that you can match with them. Most people wear this sneaker to elevate the look of a casual outfit but still, it needs to pair correctly for an overall stylish look. Besides, they are in various styles and colors, and you can pair them with beautiful streetwear outfits, smart casual, and also some evening ensembles. On a positive note, the Velcro sneakers are highly affordable, thus you should add them to your sneaker collection to wear to various occasions. 
6. High top basketball sneakers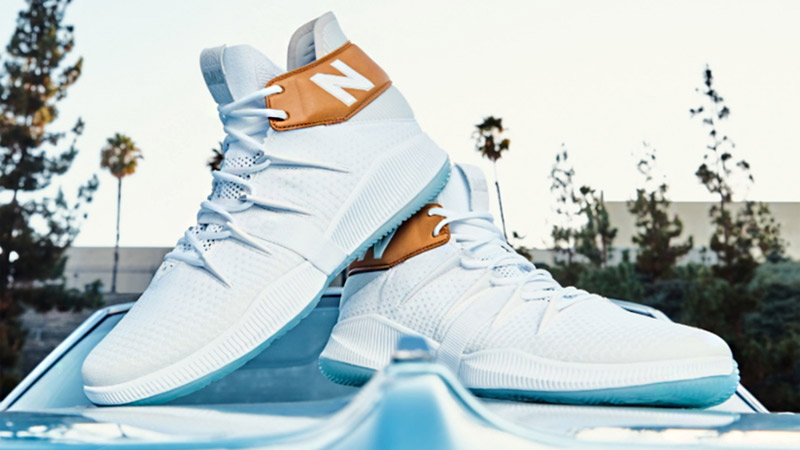 These sneakers are fashion-forward and in style for quite some time. They have a lot of advantages hence the reason many people have several of them in their collection. Firstly, you can wear long socks with them, and you don't have to worry about them peeking through the shoe top. Second, this shoe always looks good no matter how you style it. Plus, not only are they a staple at basketball courts, they pair well with basketball shorts and also with tight fitted jeans. Buy one in a design that you love and make a statement the next time you step into a basketball court.  
7. Slip-on sneakers
If you need a classic sneaker in your collection, opt for a slip-on sneaker. The slip-on sneakers have no shoelaces on them, you just have to slide your feet into the shoe to wear it. When you shop for this sneaker, you have the options to choose from the various patterns and metallic surfaces they are available in, and it is still as comfortable as ever. Pair this sneaker with your casual outfits and do not wear any high socks with them as it will kill the look of the shoe as they are low rise sneakers. 
8. LED sneakers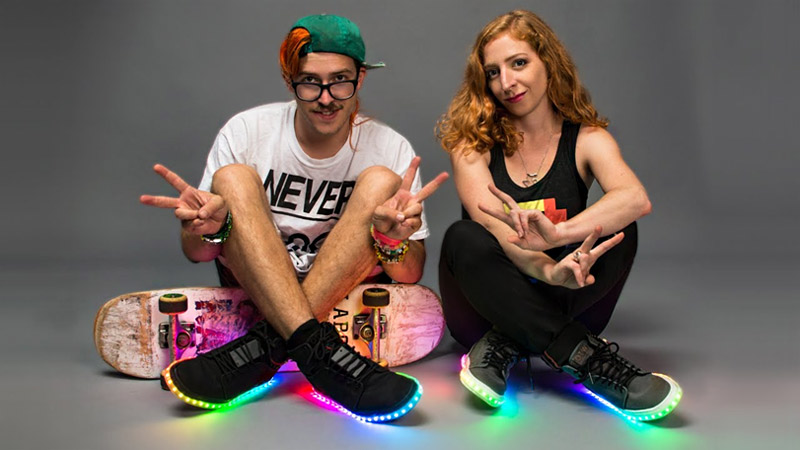 LED sneaker shoes are common among the young female generation, however, ladies and males wear them as well. The reason these sneakers are special is that they have an LED tube that is visible on the outer sole area of the sneakers. Plus, the color of the sneaker LED lights can be multiple or just one, hence you should buy them according to what you prefer. To wear this sneaker best, as it is flashy, it stands out at concerts or parties. 

In conclusion, there are many types of sneakers that you can try and buy as there are many types available in the market. Whether you buy them from online or offline stores. Consider the sneaker that pairs well with the outfits in your wardrobe or for the purpose that you intend to use it. 


Hits: 13534 | Leave a comment