Most Stylish Real Men
See our selection of Stylish Real Men. This is like an Alley of Fame, influencer directory or a gallery of stylish gentlemen that we saw on various trade fairs like Pitti Uomo, Milano Unica, Munich fabric Start, Premiere Vision Paris, etc. We present them for an inspiration of your style. They are normal men (not TV or movie stars), some of them are businessmen, some of them with a regular job, but all of them with a passion for dressing well. Some of them are brand ambassadors, dandies, bloggers, models.

You can send your suggestions for stylish men to be added to the list at stylish@bgfashion.net



Check also the Mosty Stylish Men section for the most stylish celebrities.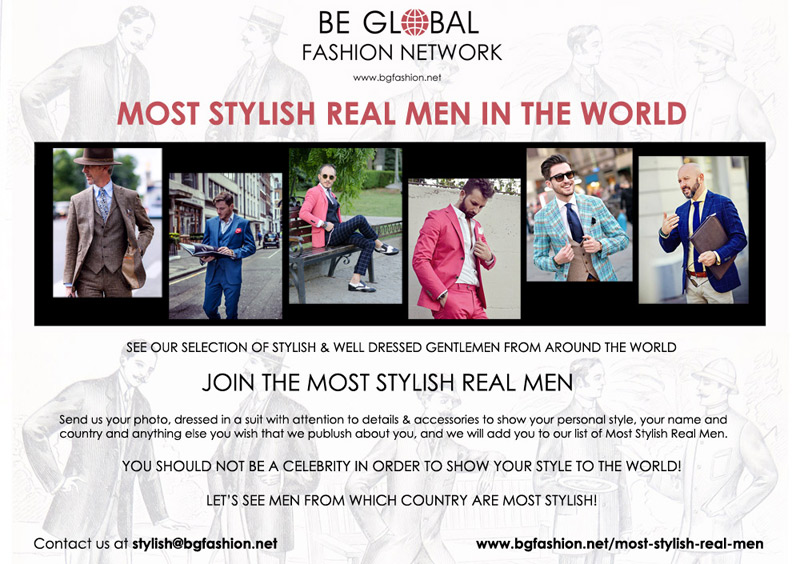 Most Stylish Real Men | Best Dressed Men | Street Style Stars | Most Elegant Men