How to Buy the Best Men's Business Attire?
While some may think that purchasing men's clothing is a simple and straightforward task, there is more to it than meets the eye. If you want to appear your best in the office or even on a night out, then you need to put some significant thought in the clothing you purchase. We rounded up some general guidelines when buying a new business or smart casual attire to make you feel confident and posh.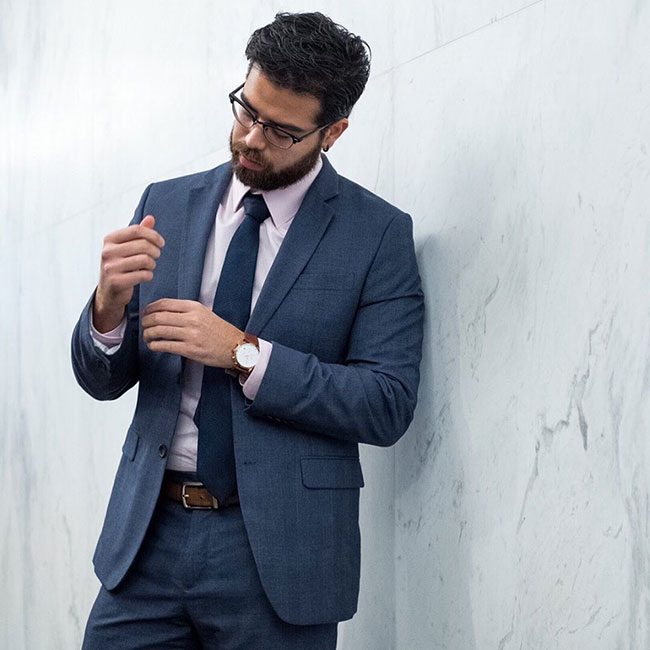 Always Choose Clothing that is Closest to your Size as Possible
Wearing clothing that is one or two sizes too big automatically adds a couple of inches to your body weight. Baggy business clothing can easily make you look unkempt no matter what you're wearing. You should get business and formal wear tailored to fit you, but if that is not possible, then choosing the size closest to you, will do.
Sometimes, the best slim fit dress shirts can be found online because of the myriad of available products. When shopping online, make sure to get your measurements so that you don't make mistakes when purchasing clothes of your size. The best slim fit dress shirts usually come in many sizes to cater to all body types, choose the ones that would fit well while remaining comfortable.
Also, ensure that the pants you wear are the right length for you. Do not hesitate to buy long pants because you can always have them adjusted to your height. Do not ever buy pants that are too short since there are fewer options that can remedy that.
Neutral Colors Are the Preference for Business Attires
All office settings are different. But for most workplaces, neutral colors are preferred over bright-colored clothing. It is preferred to have several different neutral-toned attires stock in your wardrobe just in case the need arises. If you're working with a restricted budget, you can choose colors based on the contrast to your complexion.
Some people look better wearing beige dress shirts while some look better in navy blue. Find the colors that suit you the most and purchase business clothing mainly around those colors. Don't forget to ensure that the color of your top and bottoms complement each other.
Accessories Make the Outfit
While purchasing proper fitting dress shirts and pants are critical, what makes the outfit standout are the accessories you wear. Your shoes make a significant impact on your ensemble, and you should strive to keep them cohesive with the rest of your outfit. Aside from shoes, watches, rings, and bracelets also significantly impact how you look.
When purchasing shoes, buy a pair or two that seem versatile enough to wear with multiple outfits. When purchasing accessories, look for those that exude class, without being flashy.
Conclusion:
Picking out business outfits that will look great on you is not rocket science. It only requires a little patience and imagination. When you follow these tips, they will set you on the right path the next time you shop for new business outfits.


Hits: 112853 | Leave a comment