10 Steps to Be Classy at University
Being respectable and trendy is a dream of any young student. Who doesn't want to feel self-confident while studying at university? Thanks to fashion and new trends, there is nothing complicated in creating an attractive style. 
Unfortunately, some boys ignore all the fashion rules because of the fear of looking fancy. Well, don't be afraid. You shouldn't think about new collections of clothes or shoes all the time. The only thing you need is following some important steps that will make you attractive and classy forever.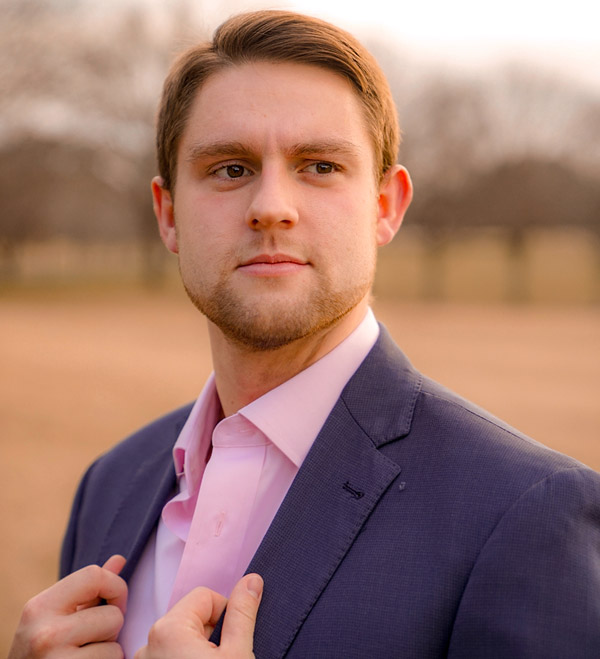 Do you want to know these steps? Let's check the top ten recommendations that will change your life.
Wear Tidy Clothes
Rule number one for any self-respecting person is wearing only tidy and clean clothes. What can be worse than putting on dirty or bad smelled stuff? It is the thing you should avoid. Remember, you must always take care of your clothes and shoes, and wash them regularly.
Don't Buy Low-Quality Clothes
Even if your closet is full of different pants, shirts, jeans, that doesn't mean that you can become fashionable. You never should forget about the quality of your clothes. Even one hundred of low-quality jeans will never add you confidence. 
Remember, it's much better to have two pairs of jeans than ten cheap ones made of substandard fabric. Feel free to find a side hustle to purchase expensive clothes. In a case of conflicting schedules, you can always get assignment writing help online. 
Dress in Size
Let's imagine a situation when you come to your favorite store and find an outstanding T-shirt. No doubt you want to try it. You put it on you but realize that it's too small. However, you decided to buy it, hoping that you will lose some pounds. 
Do you want to know the sad truth? You will never wear it! Unfortunately, buying clothing with incorrect size is the worst decision. Remember, people who wear clothes that don't fit them always look unattractive. Even if there is no size for you in a store, you can always order it online! 
Follow Fashion Bloggers
If you don't know how to look trendy, don't be afraid! You may grab some fashion outfits ideas on Instagram. Hundreds of celebrities and designers post pictures with astonishing outfits and full descriptions for free. Following popular bloggers is a perfect idea for those who are looking for a personal style. 
Take Care of Skin
Clean skin and absence of acne is a goal of everyone. Unfortunately, some guys are shy using creams or moisturizers, as they find it not masculine behavior. Well, if you have some problems with skin, never be shy to consult with a doctor who will prescribe you treatment. 
Keep Fit
If you want to be a good example for all your university friends, always work out. No doubt, there is a huge quantity of classy people with some extra pounds, but it's much better to have a good shape in youth. 
First of all, you will always have good health, and also you will have the possibility to experiment with your style using super trendy clothes. 
In case you always experience a lack of time and cannot attend a gym frequently, order college papers at SpeedyPaper, the top essay writing platform. If you have any doubts, examine Speedy Paper reviews on the Internet.
Always Be Gentleman
Assume you know that your style is not only trendy clothes! First of all, it's your manners and behavior. If you are rude and ill-mannered, you will never have respect. Try to be gentle and polite with women and senior people all the time.
Use Sophisticated Perfume
The smell is a super essential thing. Sometimes it may improve the impression or ruin it. When you pick your outfit, you must always think about additional components of your look. The great and necessary one is perfume. An elegant and sophisticated fragrance will show your nature to another person and become your strength.
Have Attractive Haircut
Trendy and fashionable outfits are doubtlessly essential, but what about a haircut? If you want to make a good impression on your university friends, visit barbershops regularly. Only professional hairdressers can choose the perfect haircut according to your face type. 
Don't Forget about Trendy Accessories
Do you still think that only girls wear accessories? What nonsense! College guys also should have some cool and unusual accessories like glasses, belts, or watches. 

If you know nothing about trendy accessories, but good at math, use your strong sides. Find a student who knows how to pick cool accessories and offer him statistic homework help to get professional assistance and create your style.

Remember, your style should be classy, but not flashy. Therefore, don't overdo with fashion clothes, accessories, and perfumes. Define your style and always follow it to be stylish. In case you experience any problems, do not hesitate to reach fashion experts and ask for help.

Photo by Spencer Russell on Unsplash


Hits: 3868 | Leave a comment