6 Summer Dress Trends Everyone Should Try
Has your summer been feeling a little unprepared recently? From steamy cutouts and sheer layers to bright pops and trendy prints, we are here to guide you while you decide to refresh your collection. Get ready to discover a myriad of street styles and breezy looks. Keep reading to know what to shop and from where.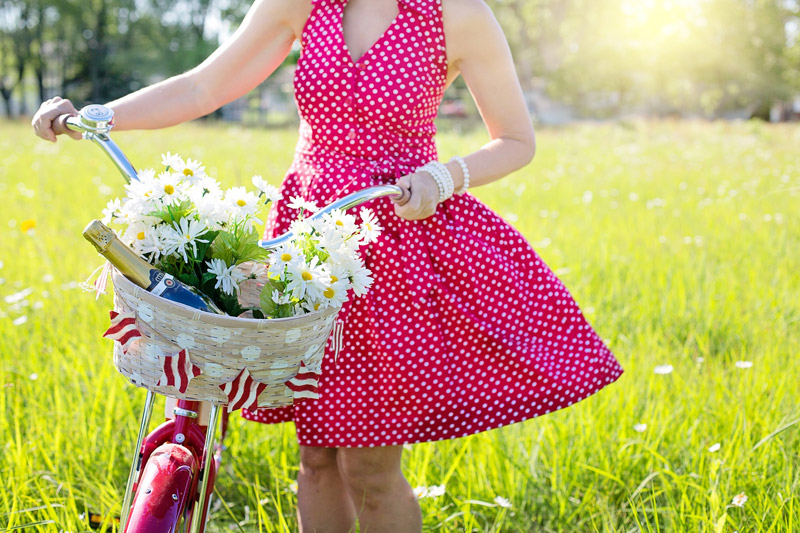 1. Feisty Neon Colours
Neon colours scream summer, and why not? Their presence is enough to complete any summer street style. Don't be picky and afraid to wear neon and stand out. The extravagant pops of neon yellows, greens, blues suit beach parties the most. For instance, you can try out a co-ord set flaunting the feisty fluorescent flashes. Or how about a colour block dress that boasts the catchy hues of neon orange and pink together? Wear it to beaches or casual meet-ups, thereby compelling your mates to welcome the hot season. 
2. Play With Prints
There isn't anything as boring as a summer without loud prints. Those statement pastel pinafore dresses with checks and window panes are seemingly summery. Patterns demonstrating clashing hues speak loud enough to be heard. Speaking of the breezy summer season, don't miss out on the gorgeous floral prints. Be it casual floral dresses and midi skirts or wild dresses with giant flowers, the blossoms have a separate fan-base. And oh, the forever stylish polka dots! Polka dots wrap dresses and skirts would already have your heart, we suppose. We especially adore the trendy pieces on City Chic. Go ahead and get shopping, nothing can stop you from experimenting with crazy prints with their fantastic deals.
3. Superimposing Sheers
There is something about the sheer fabrics that drives women crazy. If you wish to slightly cover up the skin showing from wearing a bra or bralette, sheer layers is a must-try. Add a sheer dress on top of a regular T-shirt and denim shorts outfit to uplift the summer look.
4. Puffed Sleeves
Are you looking for something both fancy and casual? What else than puff sleeves can suit your vision? This summer trend has been inspiring bloggers and fashion designers for quite a few years. Incorporating puff sleeves into designer dresses makes them look classic and retro. It has the potential to raise the level of any simple basic dress or top from ordinary to exceptional. From pastel blouses and oversized cotton shirts to feminine dresses, puff sleeves turn out to be a chic and easy-to-wear design. Boden has some stunning pieces, available at slashing discounts using Boden Promo Code.
5. Drawstrings
Quite a usual thing to see at the runaways, designers, seem obsessed with drawstrings these days. Yes, similar to the one in joggers - you got it right! Drawstrings can be fitted on both long dresses and short dresses. You will also find them very commonly at the waist of jackets and shorts. They look cool and summery and incorporate a casual look to an otherwise feminine dress. It is interesting to see how cleverly the sporty drawstrings enhance the fabric gathers around your waistline.
6. Side Cutouts
Cutouts are a sexy summer trend that is evergreen and never goes out of style. They are comfortable and airy and suit scorching weather, as you would find in Queensland. What's more, they manage to fit in every occasion - wear a flowy maxi dress with side cutouts to a wedding or prom to steal the show. Or maybe a feminine midi-dress with floral prints and side cutouts for lunch or the seashores while on vacation. For those club nights and dance parties, a mini dress with bold side cutouts is all you need to transform into a hot party animal.

We hope these ideas would inspire you to refresh your summer wardrobe. You may check-in at Napapijri UK Discount Code for laying hands on trendy pieces at unbelievable deals.


Hits: 5168 | Leave a comment