Dress To Impress Tips For Men: Choosing The Right Clothing
Clothing continues to influence daily living. Your overall appearance, mainly the clothes and shoes you wear, can play a role in how others perceive your marketability, trustworthiness, and attractiveness. While you can only do so much to alter your bone structure and height, you can make sure that you look sharp by getting the right haircut that complements your face, as well as buying the best shirts and pants for your physical assets.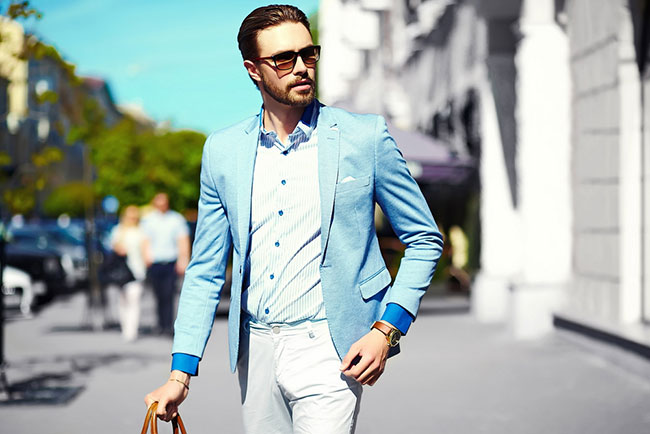 Here are some style tips that can help you choose the right clothes:
1. Size Matters
Technically, it's the fit of your clothes that are the most crucial aspect of dressing well. Getting the right size for suits, pants, and even sweaters can make a significant difference. It can make you appear as if you pored over every detail of your outfit rather than just hastily throwing everything on in your rush to get out of the house.
Men who are on the lean and skinny side often make the mistake of buying large shirts and baggy pants in the hopes of appearing bigger. However, it only emphasizes your slender frame. It's better to get the clothes that fit right and find ones that complement your body type.
2. Find the Right Color
Gray, black, white, and navy blue colors should always be a staple in your closet. Nonetheless, don't be afraid to wear accent pieces like a vibrant orange printed tie or attention-grabbing socks to give an extra boost to your outfit.
While women's fashion is a much larger industry with lots of colors than its male counterpart, newer brands are popping up to provide more options for men who want to look their best and stand out from the crowd. Zachary Prell Menswear offers colorful shirts, shorts, and pants that allow you to stand out from the crowd and keep you looking classy.
Your skin tone plays a significant role in finding the right clothing shades that work for you. Look at the underside of your arm under sunlight. If it gives off a pink or rosy undertone with blue-tinted veins, then you have a cool skin tone, while those with warm skin tones have a golden or apricot undertone and green-tinted veins. Some also have neutral undertones where the exact undertone isn't easily discernible.
Once you've settled on this aspect, you can figure out the colors that work best for your skin, such as:
- Warm Skin Tone – Earth colors like brown, green, and mustard yellow work best for those with warm skin undertones.
- Cool Skin Tone – If you have a cool skin tone, you'll want to rack up on pastel counterparts of the colors blue, lavender, and pink.
- Neutral Skin Tone – Neutral skin tones will need to experiment with what colors they like since they can wear any shade.
3. Invest in Basics
If you don't know where to start with your closet overhaul, begin by investing in clothing staples that are versatile and can be paired with other pieces. This can serve as your foundation, so it's better to make sure that you spend your money on high-quality stuff.
These are the basics that you should have in your closet:
- White Tee – A white t-shirt is the most versatile clothing you can own. It pairs with anything and can be worn alone with dark blue jeans during the summer months or as a layer for your winter outfit. Its simplicity makes it classy.
- White Button-Down Shirt – This is similar to the t-shirt except it works for formal attire. You can pair it with different types of pants to go from looking prim and proper to super-casual.
- Dark Wash Jeans – Denim can be dressed up or down depending on your mood and the event you're going to. It's the most versatile garment for your lower body.
- Navy Blue Blazer – This classic choice can sharpen your outfit when you find yourself in a spontaneous meeting with your company's CEO.
- Brown Leather Loafers – Loafers have perfected the balance between formal and casual. They can be dressy for high-profile events or casual with a hint of elegance for everyday wear.
- Brown Leather Belt – The basic rule is that your belt should match your shoes, so your brown leather loafers must be accompanied by a similarly-colored belt.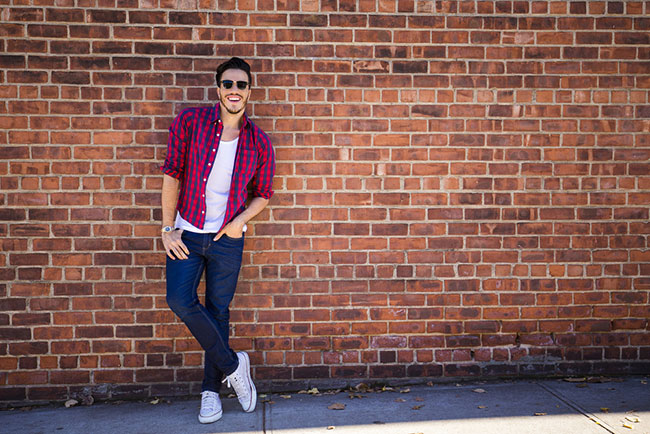 Conclusion
Dressing sharp may not be an easy feat, but it's not impossible. You just need to put a lot of thought into the fit and color of each of the pieces you buy. Plus, invest in high-quality staples like the classic white tee, dark wash jeans, and brown leather loafers or slip-on to build a first-rate closet out of these basics.


Hits: 3719 | Leave a comment