How to Keep Your Clothes Impeccable With a Garment Steamer
While some dress to impress, others dress how they want to be addressed. Whichever you inclination, how you dress can speak volumes about you. Whether you're rocking official wear or seeking to make necks turn in a casual outfit, it is important to keep it neat and smart. There's nothing neat about a wrinkled shirt or a creased dress.
A garment steamer makes it easy to take care of your clothes by removing wrinkles and getting rid of dust, keeping them as clean as new. As you can tell from the name, it can be used for different types of garments, including clothing, curtains, and bedsheets. What's more, you don't need an ironing board to get your clothes looking pressed and looking sharp. With a garment steamer, your wardrobe and fashion life become easier and you get to save time while at it. Here are some tips on how to keep your clothes impeccable with a garment steamer.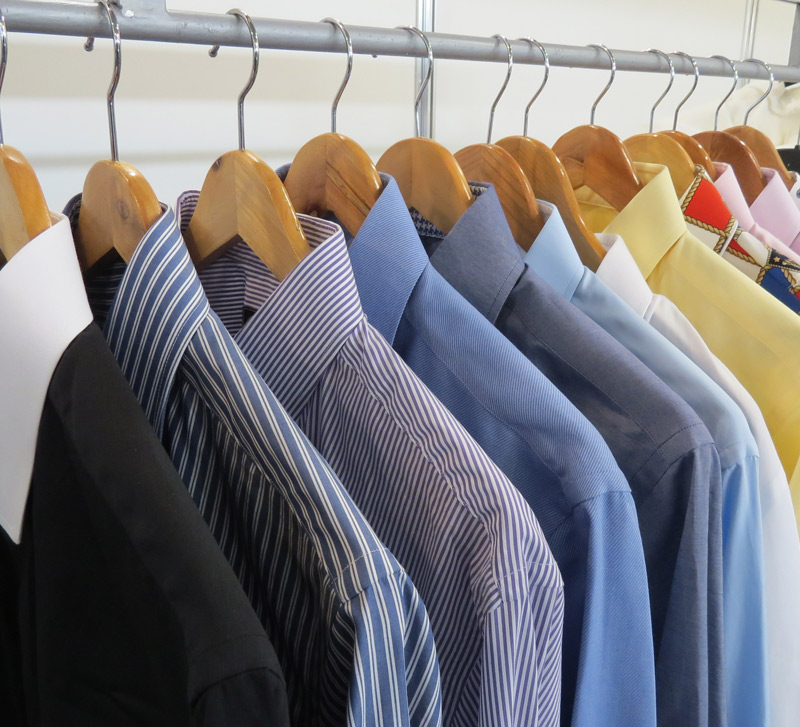 1. Choose a Great Steamer
While a garment steamer will definitely make your laundry life easier, not all steamers are the same. As explained in Jenny Hill's advice from Garment Steamer Guide, steamers come in different sizes, technologies, and operational mechanisms. From hand-held variants to travel steamers and free-standing options, the best unit for you will depend on your situation. All in all, your overall experience will be determined by the option you choose, which makes it an important place to start. In our case, you'd want to pick a handheld or standing garment steamer for home use. Some factors to consider when picking a garment steamer may include:
1. Type
2. Performance
3. Ease of use
4. Water tank capacity
5. Steam time
6. Pricing
7. Accessories
2. Use It on Clean Clothes
Before you steam your clothes, they have to be clean. You should create a habit of cleaning your clothes every time you put them on, and if you must steam them, steam them appropriately. Who even steams a very dirty shirt? As much as steaming makes work easier, it is important to sometimes clean them in a cleaning machine or by hand the usual way. Following the cleaning directions of your clothes will also reduce wear and tear.
3. Exercise Proper Storage
Steaming your clothes leaves them damp, which gives you the choice of storing them on a hanger or drying them outside in direct sunlight. It will be zero work to get your clothes steamed, only for you to store them inappropriately. Hanging your steamed clothes will help avoid wrinkles, creases, and the smell that comes from piling damp clothes. It ensures that you'll be looking your best the next time you want to head out for work or a social event. Choose a good space that will give your clothes a shorter time to dry without losing color or producing an odor. With a good steamer, hanging the clothes for 5-10 minutes after steaming could be enough for you to wear them without worrying about dampness.
4. Understand the Fabric
Some cleaning detergents work well with all fabrics, while others tend to bleach clothes or cause fading. As you may already know, taking good care of your clothes requires understanding the fabric. When it comes to garment steamers, it is worth mentioning that not all fabrics may be suitable for steaming. Some fabrics are also more delicate than others, making it important to exercise care. Nonetheless, steamers are also a great option for clothes that are sensitive to the bleach in cleaning agents.
5. Use Fabric Softener
Apart from what the name suggests, fabric softeners give a pleasant scent to our clothes. Apart from helping you look stylish at your next job interview, the right steamer will also give your outfit a fresh smell. This is because steamers kill allergens and eliminate any odor in clothes. They also kill germs because the water used to steam has reached a boiling point. Coming in different scents, ranges, and intensity, you will be spoilt for choice when shopping for a fabric softener. If you are allergic to strong scents, keep calm. You'll have a wide range of variety mild softeners to pick from. A good scent also gives your self-esteem and confidence a boost.

You do not have to go through the hustle of flat-ironing your clothes when you can use a steamer to keep your laundry de-wrinkled in minutes. It serves the same purpose as the ironing machine, just that it is easier and more efficient. Thanks to garment steamers, looking impeccable has never been easier.


Hits: 6341 | Leave a comment