Dress for Success and Get It
When it comes to prosperity, dressing for success is a big part of the equation. The clothes you wear can either offer a welcoming impression to those in your company, or it can turn them off. That initial impression you make on people can impact your interaction with them. The bottom line is that dressing for success can put some power in your presence as you set the stage for some great achievements.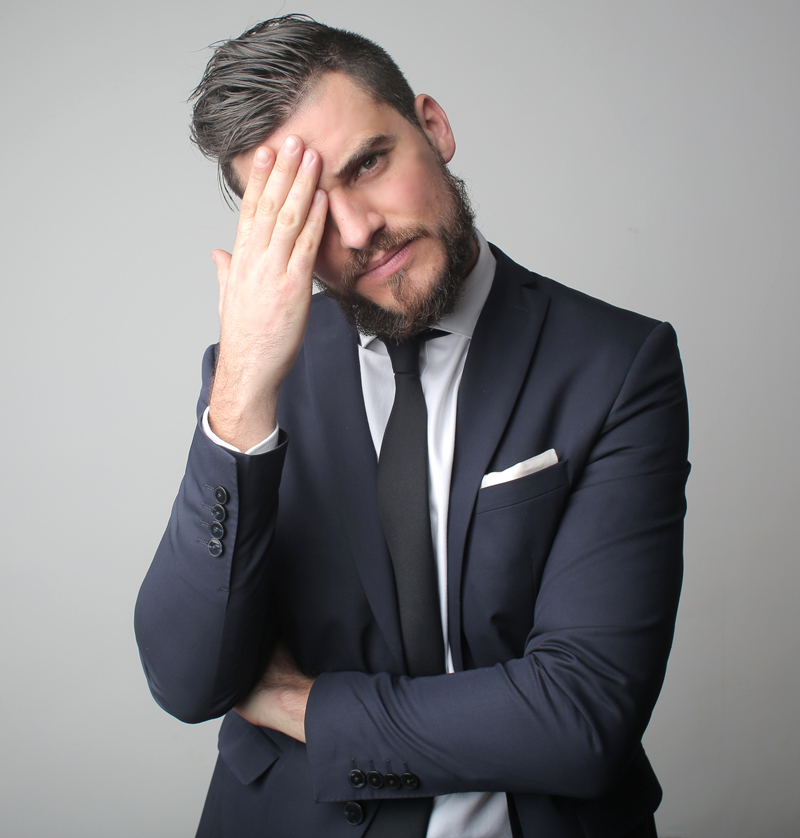 Take James Bond, for example. While Daniel Craig's Bond has introduced a more casual style than the typical tailored suits 007 is known for, he still dons his finest clothes for the all-important casino scenes. But that shouldn't just go for Bond. When putting on a tuxedo, you gain confidence at the casino, which is never so important as it is at the game table. It might not be equally important how you dress when playing at an online casino, but you still need the confidence to give your best.
Inspiring Yourself
Dressing for success isn't merely about influencing those around you. It's also about the effect that it has on you directly. When you dress like you're ready to succeed, you'll feel just like a winner, giving you the determination, you need. Putting on your sharpest suit can do amazing things for your attitude. Imagine what that can do for you at the poker table, where mind games are half the battle. That level of confidence can break a more vulnerable player. Even at online casinos, your fellow players will pick up on your confidence by how you play the game.
You'll also be more likely to be welcomed into casinos and other high-class establishments if you don accessories that express success and style, along with shoes that distinguished you from the crowd.
Dressing for the Job
Career counsellors advise their clients to dress for success; success in the job they want, not the one they want to get out of. Counsellors are aware that people are judged based on their appearance, and they want their clients to make a great first impression that dressing for success can create. And if you're confident in your own appearance, you'll work that much harder, and with more passion to boot.
Attire deemed appropriate for the office has undergone some changes over the years. Many workplaces don't require a formal business suit. The options, however, can lead to some decisions that are at best questionable. Today's business-casual world can lead to the conclusion that anything goes, but it's important to show common sense when making your fashion statements.
Making a Visual Statement
Fashion makes a visual statement with regards to how you perceive yourself too. Comfort might be a good friend to productivity, but in the era of personal branding, jeans, sweats, and flip-flops might not be how you wish to be judged. You might think that self-expression is authentic, but dressing down might also send a message that you aren't a serious professional.
Of course, part of dressing for success is dressing appropriately. Appropriate dress proves that you respect whatever situation it is you're in, along with the other people involved. So, circumstances can dictate how you look, even if you intend to dress for success for each occasion.
It Goes Both Ways
Clothes affect both the person looking to impress and the person/s observing them. Evidence has shown that it's more likely that people will donate money to charities or provide information to someone if that person is dressed well. And if you've ever seen an actor in dress rehearsal before they've transformed for an actual performance, you'll have seen the power of successful dress first-hand.

Feel free to experiment with your look. Observe how others react to you when you try out particular styles and colours. Then take your career goals and their reactions, and use that to help you decide how you wish to present yourself to the world.


Hits: 5134 | Leave a comment