Step-to-step guide to become a fashion influencer on Instagram
Fashion brands still remain to pave the way of "cool" on Instagram. It logical –the highly-visual platform is the absolute destination to rouse fresh trends and enhance a lifestyle beyond the rack. Are you overwhelmed by all the fashion blogging suggestions? Wondering how to become a fashion influencer? You're not alone. The world of fashion influencers is competitive; the quality is outstanding; therefore to stand out from the crowd, you ought to bring something special to the table. Influencers are also partnering with brands to launch their own fashion lines, due to their mutual success on the platform. Instagram has been a game-changer for the fashion industry – from unlimited innovative tools, new shopping features, offering a direct link to customers and developing a well-rounded stratagem are essentials to become an influencer on the platform! Have a look at some of the best fashion influencers on Instagram. You can also be the one?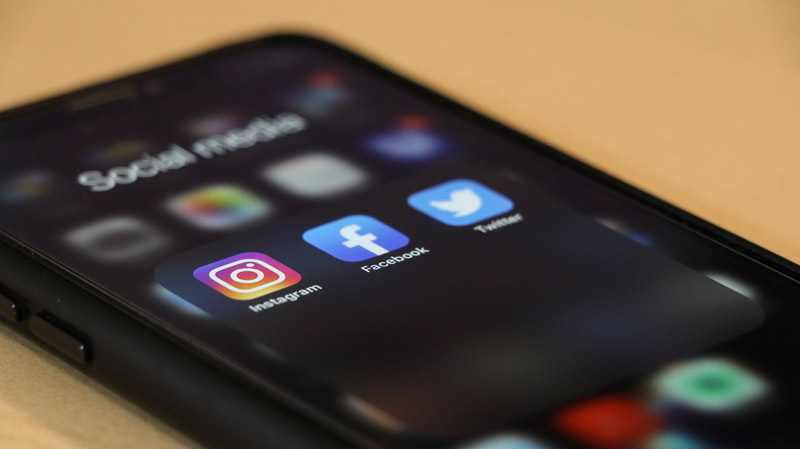 To become a successful fashion influencer, follow this guide!
If you're aspiring to make it in the fashion industry, blogging is an apt move to begin with! It will assist you to stretch out your Instagram profile.




The key to making remarkable content depends completely in the photos. Ensure that the pictures you upload are definitely bright and of higher quality.




Instagram is the apt platform to showcase your brand's story to life. Master yourself in visual storytelling and capturing the "perfect" shot and invest in a great camera.




Lifestyle content is king on Instagram, particularly when it's about the fashion industry.




Don't fear to flaunt your brand from every angle. Your audience will admire the honesty and transparency, and will more probably build a deeper connection to your brand. Don't simply publicize your business to them!




Being creative is the key to making stuff interesting and intriguing. Use various locations, backgrounds, props etc, to make the viewers come back for more.




Who doesn't love colour? I'm not stating you got to have a costume filled with a rainbow of hues, but all I'm telling is watch out for your shades; make them pop. And utilize nature to your advantage!




If you wish to be a rather more subtle with your apparels, then pick a colourful and creative background, probably one with gravity or coloured walls.




Have fun and enjoy what you're doing. It will come across in the pictures.




 A superb method to stir up excitement around new launches or updates is by rendering your followers a "sneak peek"!




Post about the current trends and tag it with well-known hashtags.




Post about celebrity style. Inspire people with your costumes but just ensure that the apparels you utilize are pretty affordable.




If you're making use of Instagram Stories, it's great to post a blend of fun, blithesome content and promotional content.  And try to stick to a posting schedule specifically if you're keen on building a potent following.




Consistency is key! And learn to engage with your audience.




Use carousel posts to showcase multiple pieces or product angles without spamming your followers.




Be meticulous when it comes to samples you're sent for review. People get easily annoyed with looking at sponsored ads and articles.
Take shortcuts! Purchasing instagram followers, likes, engagement, etc. is a big yes-yes. Find some of the best sites to get these Instagram followers and likes, and your work will be done.
Needless to say, everybody has their own unique style, so don't even try to copy others and don't feel the need to go crazy. Make 100% authentic content. Be you!


       

Play around with stuff and you will ultimately find your own unique voice and can make statements with your pictures.




Video is acquiring a plenty of traction in the fashion field. Generate striking content with GIFs. Experiment by uploading a few videos on Instagram or IGTV and keep an eye what results you're getting compared to your photo content.
Get creative with dynamic, multimedia designs. Brands, influencers, and general Instagram users are getting way more creative with their collages (which is hot-favourite), using new apps to stitch together images, videos, fun backgrounds, and more.
The better you perform, the more companies will certainly find you and will show interest in working with you.




Actively discover and reach out to brands you are keen on working with. This is best done in a brief media kit document that you can send to them.




There are plenty of influencer agencies and they have build relationships with various brands. Join them and let them find brands that desire to work with you.
In the last couple of years, several fashion influencers have considered to take their Instagram feeds more intensely than their actual blogs. They're putting greater efforts into capturing, captioning and uploading the absolute #ootd photograph. Keep it simple and take it one post at a time. The ball is in your court now. Get started!


Hits: 5710 | Leave a comment