6 Ways to Upgrade Your Style on a Budget
Men's fashion can be a fickle thing. Something that's in style can be a faux pas just the next season. Instead of spending money on accessories and clothing items that won't be in style for much longer, consider investing in timeless pieces.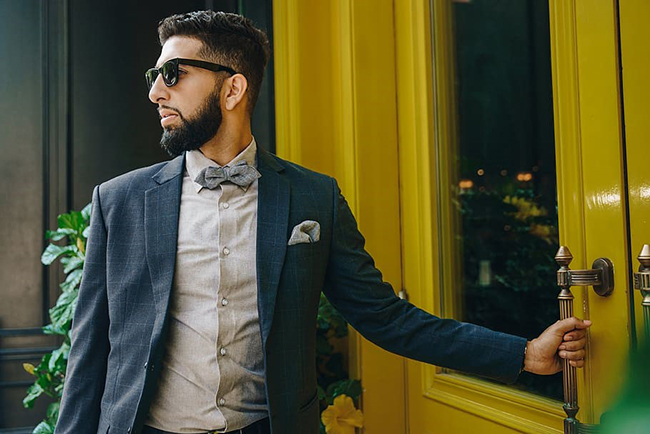 Timeless pieces will last through all the seasons and stay in your wardrobe for years to come. The best part about these wardrobe staples is that they don't have to cost a pretty penny. When you're on a budget, a fancy pair of shoes is probably the last thing on which you should be spending your money, no matter how much you crave it. Save purchases like that for birthdays and holidays. Instead, use your own money on the following items. They won't break the bank, but they'll elevate your style in major ways.
Phone Cases
A phone case is an oft-overlooked accessory. Sure, you can go with whatever case is available when you purchase your phone. It doesn't have to be a part of your style. But when you consider small accessories like this as accents for your overall look, you can exude confidence and class.
Not sure where to get started? Casely's best iPhone cases are a good place to begin. They have plenty of style ways from which to choose.
Ties
Ties go a long way in pulling an outfit together. An out-of-style tie can date your look. Stay on top of the trends by shopping for ties each season. This way, you can build your collection slowly over time.
By developing your collection slowly with high-quality pieces, you'll have a whole wardrobe of ties. A wardrobe filled with racks of ties is almost as satisfying as a walk-in closet! With so many choices, you'll always have something to complement your outfit.
Shoeshine
Shoes are one of the first things many people look at when creating the first impression of someone. Old, worn-out shoes are never a good sign. Unfortunately, nice men's shoes can be quite expensive. If it's not realistic for you to go out and replace your used dress shoes, there's a much cheaper alternative: shoe polish.
Shoe polish is an incredible invention. It revives drab shoes and brings them back to life with a simple buff and shine.
Cufflinks
Cufflinks are a small, inconspicuous aspect of any man's dress outfit. Without them, it won't make a huge difference. When you do have a pair of nice cuff links to show off, however, it can leave a big impression.
You can find a great selection of cufflinks online and in stores at accessible prices. For just a few dollars, you can impress your date, coworkers, or clients!
Pocket Squares
Pocket squares are another small aspect of a suit that many men overlook. It's perfectly fine to wear a suit jacket sans pocket square. No one will say anything about it. But when you do have an eye-catching pocket square? You can look outstanding.
This is a great way to experiment and have fun with your style, too. Try out some fun patterns or colors and see how you like them. At just a few bucks each, you have the freedom to test out different styles without going over budget.
Belts
Belts are a crucial part of a man's dress look. When the leather on your belt begins to tear or wear, consider getting a new belt to replace it! Not only will you wear this belt often, but you'll make a better impression when meeting new people.
You can really get the most bang for your buck by looking for a reversible belt. This way, you get two different color options.
The Takeaway
Looking good doesn't have to cost a lot. With a little bit of thought and a few dollars, you can upgrade your wardrobe!


Hits: 2772 | Leave a comment