The link between fashion and casinos – high fashion for high rollers
Casinos and high fashion have always had something in common – glitz, glamour and the allure of big money. There have been few occasions where this has been more apparent than in Karl Lagerfeld's Summer 2015 show for the fashion house he's creative director of: Chanel.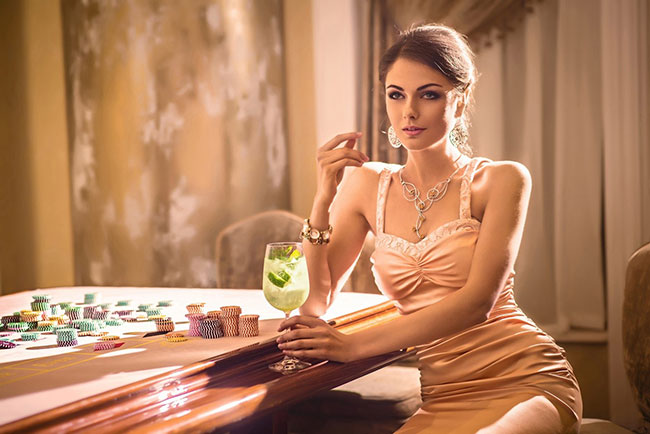 For the show, which took place during Paris Fashion Week 2015, Lagerfeld transformed the city's Grand Palais hotel into a casino. Not content with turning a runway into what is seen by many as the height of glamour, however, he populated the tables with some of the most famous women in the world.
Once the croupiers had set up the tables (amid plushly upholstered chairs, no less), Kristen Stewart appeared in a velvet trouser suit to take her place at a table. Lily Collins, adorned in a cocktail dress, followed. Pop star Rita Ora, wearing a silver trouser suit, wasn't far behind.
Vanessa Paradis, Julianne Moore, Lily-Rose Depp and Girls star Jemima Kirke all emerged in due course, cementing the event as the height of Hollywood glam. The look among the superstars was timeless cocktail chic, and there are few setting that could have been more perfect for it than a casino table.
"I like that elegant moment of beautiful people going into a casino wearing jewellery," Lagerfeld said after the show. "It's like a fantasy."
Dressing to impress and feel confident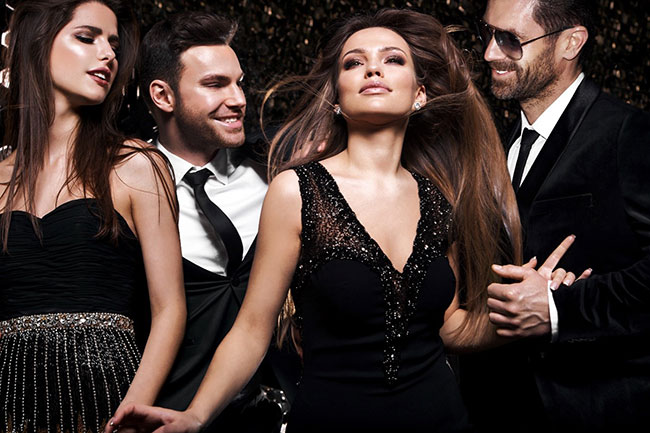 Though you're unlikely to see anything equalling Lagerfeld's tour de force outside fashion week, it was neither the first time a fashion show would take place inside the walls of a casino nor the last. Whether it's the shows bringing even more glitz to the already glitzy Las Vegas or Canada's maritime provinces getting in on the action in Nova Scotia, the worlds of fashion and gambling are inextricably linked.
It's an association that even stretches to the world of online casinos. At live casinos, players are connected to real-life dealers via a high-quality audio and visual link. It's no doubt one of the most immersive ways to gamble, and one of the most glamorous. After all, while you're free to play live casino in your pyjamas, you can be sure that the croupiers are going to be dressed formally – bringing all the glitz of the classic casino experience into your living room. As you'll see by playing at this excellent live casino online, gambling and style simply go hand in hand.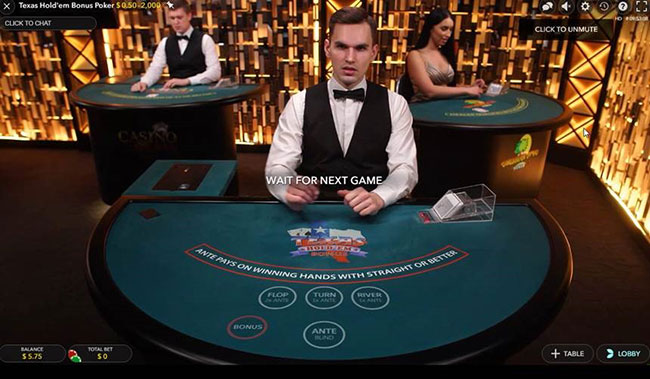 And why not? Fashion is all about confidence. You wear clothes that show what you have on the inside to the whole world to make you feel proud. When you arrive in the casino it's only natural that you will want to have your game face on. Your clothes can say as much about you as your actions at the table, so of course you want to look your best as you face down other players.
Looking good to feel good at a casino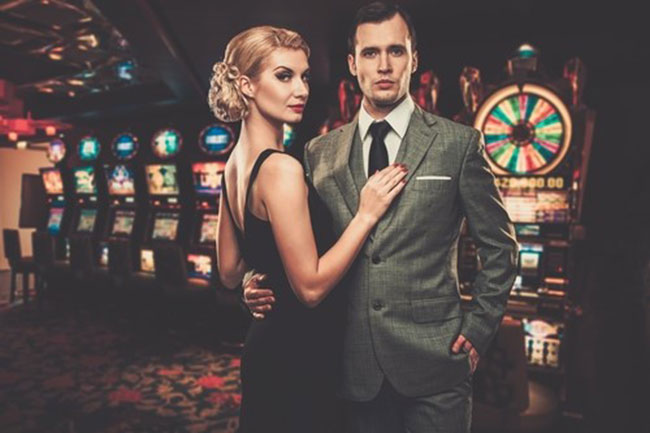 Of course, casinos are more democratic places than they once were and we don't all have the luxury or the need to wear a high end tuxedo to the casino. If you're hitting the tables at midnight in Monte Carlo then by all means dust off your black or white tux if you're lucky enough to have one stashed away in the wardrobe. It's a slick look that won't fail to impress. Or for a more laid back take on the classic that works well in warmer climates, maybe try a linen suit with a panama hat.
If, however, you're just going for a more casual spin on the slots during the day, you can afford to leave the dinner suit at home. Just make sure you leave your jeans and T shirt there, too. 'Smart casual' is the way forward. So long as you'd feel comfortable going for drinks at an upmarket hotel, you're on the right track.
The most important thing, however, is that you feel good in whatever you're wearing. Performing well in a big game of Texas Hold 'em or blackjack is about confidence as much as it is about what's in your hand, and the same is true of fashion. If you feel good there's a good chance you'll look good, and that will make for a good time at the tables and, just maybe, a strong day for your bankroll.
Fashion and gambling in Hollywood movies
Just as Karl Lagerfeld made life mirror Hollywood in his high roller show at the Grand Palais, Hollywood has mirrored life in a series of classic movie scenes. Few people look as suave in a tux, for example, as George Clooney in Ocean's Thirteen. He looks cool as ice while, behind the scenes, his team are pulling off a high stakes, high tech operation to shut down a casino's servers and magnetically control the dice in a game of craps.

Zach Galafinakis' character might not look as cool as Clooney in The Hangover, but the scene in which he consults a blackjack guidebook to make his pile of chips steadily grow under the watchful eye of the casino security team certainly illustrates how the dramatic worlds of gambling and fashion go together.

Of course, the most iconic (and stylish) gambler of all time has to be James Bond. The character is the gold standard of looking good while you dance between the raindrops of high stakes gambling. Almost always in a tux (or at the very least an extremely well-tailored Saville Row suit) he's a man who practically oozes confidence and with it power as he steps onto the casino floor – almost always with someone beautiful on his arm. When you start out looking as good as Sean Connery or Daniel Craig in a smart suit, you've definitely got the attention of the player across the table and they're probably more than just a little intimidated.

Perhaps one of the tensest moments in Bond film history is in Casino Royale, with 007 competing against the villain of the film, Le Chiffre, in an extremely high stakes game of Texas Hold 'em with ?115 million in the pot (including the UK government's $10 million buy-in). Bond stays stony faced and gets the better of Le Chiffre's full house with a straight flush, but many other players would have besmirched his immaculate tuxedo by that point. Of course, Bond fans will remember that in the Casino Royale poster Bond is wearing his bowtie undone. Take what sartorial guidance you will from that iconic image.

Summary
So what is it that leads Hollywood to set some of its most dramatic scenes against the background of a casino swamped in high fashion? Perhaps it's the fact that there are few other settings where money, our most identifiable stand in for power, is on such show.
Likewise, when we see beautiful people in beautiful clothes, we're drawn to the aspirational idea that they lead bigger, more elegant lives than us. Both Hollywood and Karl Lagerfeld understand that style, glamour and confidence go hand in hand – and this holy trinity underpins the appeal of casinos.


Hits: 7059 | Leave a comment