Find your ideal Skmei watches with our buying guide
Do you have a whole collection of watches of different brands and ranges? Then don't forget to include skmei watches. This Chinese brand comes in different variety like digital sport watches, functions watches, kid watches, diving and heart rate watches and more. Moreover, the watches are affordable and appealing. So, if your collection is missing it then you must buy a skmei watch now. However, you will get a bewildering experience while choosing from so many timepieces available. You will find watches that cost you a few dollars to the watches that are too expensive to buy. Which one to buy?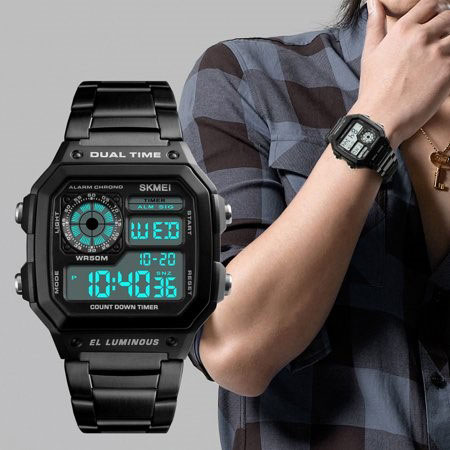 We are here to help you no matter whether you are a neophyte or not. This introductory buying guide is for all those who are going to buy modern watches. The first thing that buyers should do is never go to watch shop in a rush. Take your time otherwise, you will end up getting a model that doesn't suit your style. Therefore, always shop with a relaxed mind if you don't want to lose your time and money. Given below are some obvious and important factors that you must have a look at.
Important aspects for every buyer
1. Style
Every watch does its basic work that is showing the correct time but what makes each watch unique is style. It should look good on your wrist. Stylish watches come in various sizes and shapes. Moreover, they can be classified in different categories like luxury, vintage, casual and sport. You can choose a style that depends according to your wearing style. For example- wear a luxury watch when going to a business even. A vintage or casual style suits well for a traditional look at different settings. On the other hand, athletes and outdoorsmen should buy sports watch as they have vital features desired by an athlete.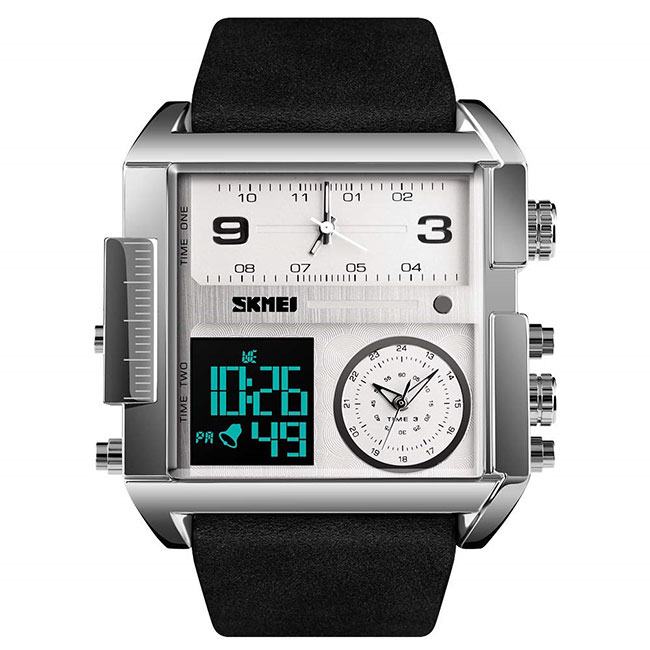 2. Watch type
Do you like traditional and old-fashioned watches with hands and numbers? Or do you prefer the digital time display as your mobile phones do? When buying skmei watches must think about the type. You should feel comfortable seeing time so choose according to your preference. However, if you are planning to get sports watch then you will find those with digital faces. On the other hand, analog faced are seen in casual or luxury watches.
Digital faced watches come with additional features that are not available in analog type watch. But some features may be complicated to use. So, always buy according to your preference.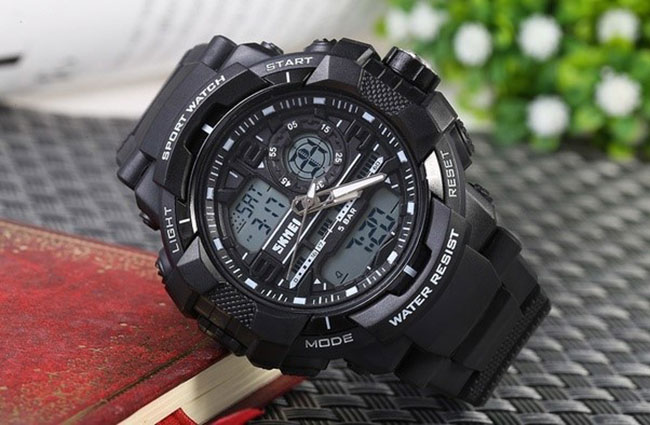 3. Features
Look for the watch that has features you desire such as stopwatch, a timer, speed calculator, GPS, and multiple alarms. Such timepieces are good for camping purposes. However, if you don't need these features then focus more on style and type rather than features. Buying a watch with too many non-useful features is nothing but a waste of money.
4. Material
Skmei watches are made from different material and some common ones are titanium, plastic, leather, silver, gold and even canvas. For example- cheap watches are made either from plastic and canvas but are durable. On the other hand, expensive watches are designed with silver and gold materials which enhance its look. If you prefer a lightweight watch with the traditional look then prefer buying leather made timepiece.
5. Water-resistance ability
A common feature that everyone looks for is water-resistant ability. Many times we forget to remove watch while washing hands. Some people are so used to it that they don't even recognize that there is a watch on their wrist. For such people, this is must check features in a watch. On the other hand, divers and swimmers need a splash proof watch.
Is it okay to check only waterproof ability? You should also check the rating and suitability of the splash proof feature.
- A 3 ATM- A watch with 30m resistant is good for everyday use. However, it is not good while taking a bath, shower, fishing, snorkeling, and swimming and not even for diving.
- A 5 ATM-it is suitable for water sports, recreational surfing, swimming, and sailing but not for diving.
- A 10 ATM- a watch with this much water-resistant rating is suitable while performing all the above-mentioned tasks except diving.
- A 20 ATM- divers should buy a watch having a 200m rating and also for professional marine activities. These activities include serious surface water sports.
Divers should also know the suitable depth rating as some watches stop working in saturation diving activities.
6. Brand
If all that you need is to show off the watch then buying a branded watch matters. Skmei watches are not only affordable but also a reputed branded product all over the globe.
7. Size of dial
Buyers generally don't understand which dial size will suit on their hands. Moreover, they look at the other features of the watch ignoring the dial size. It should not be done as unfit dial will not look good. So, it's worth looking to dial size. Choose a small dial if your wrist is thin and small. Contrary to it, a big dial face is good for those with thick wrists.
8. Consider your wardrobe
Of course, clothes in your wardrobe should match with skmei watches. If your wardrobe is full of dark and earthy color clothes then buy a gold watch. It goes well with dark colors such as green, grey and brown. If you want a timepiece for night events then prefer titanium and silver watches. You can pair it with grey, blue and even black clothing.
9. Power
Commonly, a watch can get from 4 types of sources such as automatic, solar, quartz and mechanical. Quartz sourced watches need battery replacement after a few years whereas solar sourced watch needs no replacement.

A few other aspects are luminosity and weight that every buyer should consider. A lightweight watch with good luminosity is ideal for everyone as you don't want something that feels like a brick on your wrist. Moreover, you should be able to watch time even in darker environments.

Take your own time and buy skmei watches that fit your ideal needs.


Hits: 5922 | Leave a comment