Mistakes Men Make While Wearing Semi-precious Stone Bracelets
We all make mistakes and it shouldn't surprise you that men can also make mistakes, especially when it comes to wearing semi-precious stone bracelets. You can take the easy way and pull off a pair of jeans with a funny t-shirt but why not top up your game? Go for men's luxury jewelry and notice how having a better outfit will make you have a better day!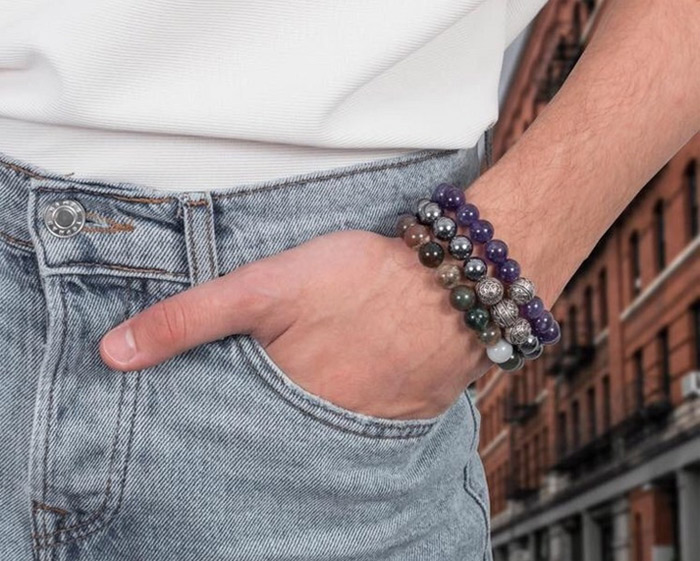 Knowledge is power! Therefore, discover what are the most common mistakes men make while wearing bracelets. This way, you will know to avoid them when you are buying yours.
1. Semi-precious stone bracelets should be worn with nothing but confidence!
If you ever heard somebody saying that bracelets are not meant for men, they had no idea what they were talking about. You may think that men wearing jewelry is a recent trend but history proves this belief to be wrong. Kings, knights, priests and pirates, all had jewelry. It was filled with meaning and it offered them the needed power to carry on with their tasks. Since 5000 B. C., powerful men have accessorized their outfits with breath-taking pieces of jewelry. Join them by getting your own men's luxury bracelet.
2. There is plenty of mannish jewelry – go for it!
As you know, the options for jewelry out there are endless! You should just find the one that is the best for you. No oversized or dangling accessories worn by women will do it for you – you need semi-precious stone bracelets that were specifically designed for strong, confident men, like the beaded bracelets offered by Balisarda! They should highlight your personality and match your style. Nowadays, the most popular choice for men's luxury jewelry is beaded bracelets. Find yours now!
3. Remember: there's always a time and a place!
… and the same goes for men's luxury bracelets. This is why the semi-precious stone bracelets are so popular! They are elegant and casual in the same time – they suit every occasion. There are plenty of colors to choose from, but you can always go for a neutral color. This way, you will be able to wear semi-precious stone bracelets even if you are going to the office or attending a super-formal event.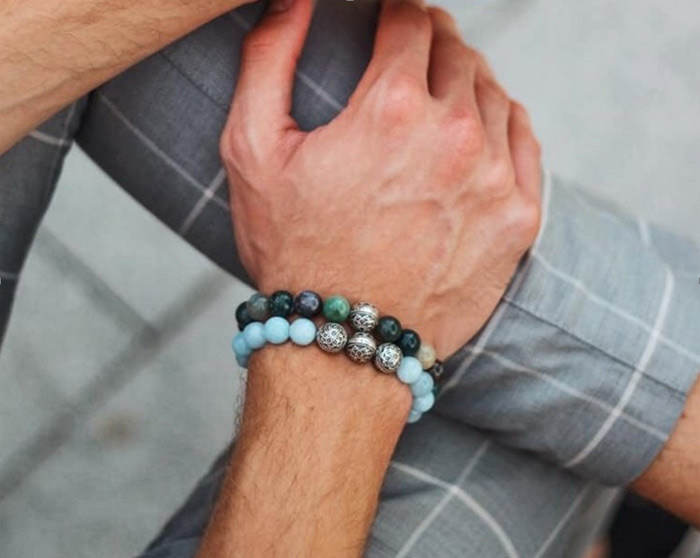 4. What about colors?

A lot of men don't think about their skin tone when they choose their jewelry. There's nothing wrong with it, however, if you pay attention to this kind of detail, you will have a rocking appearance. For cooler skin tones, you can go for darker semi-precious stone bracelets like Picture Jasper, Hawk's Eye, or Sodalite. Warmer tones look amazing with bright colors, like those found in White Howlite, Aquamarine, or Amethyst. Don't forget to also think about the dominating colors in your wardrobe. If you have any doubts, you can always ask for a bit of advice from Balisarda's specialists.

5. Most of the time, less is more

Do you want to go for semi-precious stone bracelets? Cool, but don't overdo it. The right piece of jewelry will manage to do the talking for you in most of the situations. A good example of this is giving up the watch if you choose to wear two or three beaded bracelets on your wrist.


Hits: 3028 | Leave a comment