Bottega Veneta, one of the top brands for 2020
Bottega Veneta is not a new name in the fashion industry. The brand was founded in 1966. However, it's definitely one of the hottest labels around right now. There is a buzz around the design talent of Daniel Lee who has brought a new vitality to the top quality Italian fashion house.

This is a brand that is especially famous for its Bottega Veneta bags and other accessories. However, it has to be said that it's latest clothing ranges are also extremely impressive.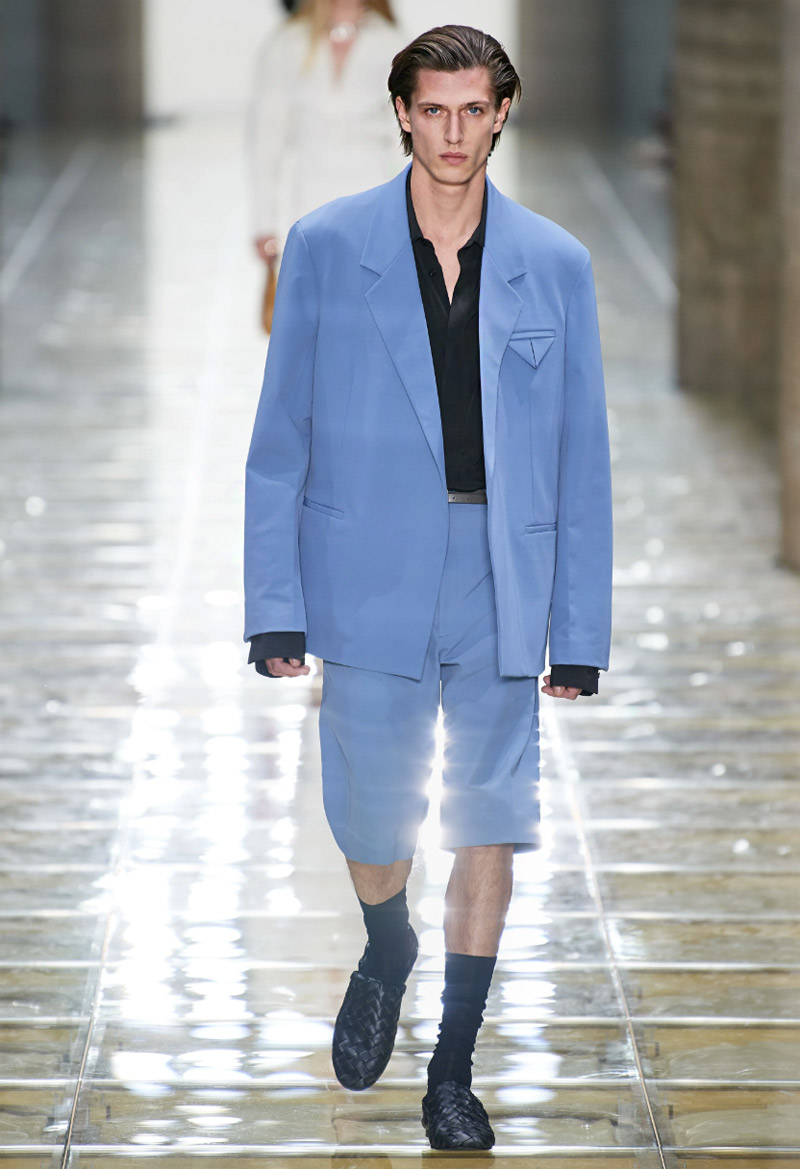 Bottega Veneta Spring 2020 menswear

The story behind Bottega Veneta

The Bottega Veneta brand began life in Vicenza, Italy in 1966. It was founded by Michele Taddei and Renzo Zengiaro. In the early days of manufacturing, the artisans who worked for the brand were forced to use fine leather, so that their machines could be used for stitching. This fine leather was woven into an intrecciato pattern. This was done in order to strengthen the material. However, it became a signature of the brand.

The label adopted a discreet approach, when it came to the design of its creations. The only sign of the brand name within its designs was the use of initials. This helped to increase the popularity of Bottega Veneta bags, shoes and exquisite outfits.

The 80s was a golden time for Bottega Veneta. The label became hugely popular with the celebrity crowd. However, it's fortunes waned a little in the 90s as it veered away from the discreet vibe which was so popular with its customers.

The resurgence of the Bottega Veneta brand

The Bottega Veneta brand began its resurgence in the 2000s, as it became part of the Gucci Group. Today, it's subject to as much excitement as it was in its previous glory days.

Much of this excitement is due to the vision of Daniel Lee. He has brought his own ideas to the range of designer items for which the brand is well-known. These items include Bottega Veneta bags from the Jodie, Marie and Intreccio ranges. The label is also well known for its collection of womenswear, menswear, shoes and luggage.

Lee is taking advantage of a gap in the market; for women's fashion that is designed using a minimalist approach. He is embracing the discreet feel of the brand that was so popular in previous decades but he is developing it for the modern market.

This approach involves the use of block colours for clothing items like Bottega Veneta dresses. It has also led to the creation of self coloured pouch bags and mules with thin heels but chunky, plaited leather straps.

Lee is bringing the traditions of the Bottega Veneta brand right up to date. His approach seems to be working as more and more lovers of designer fashions start to pay attention to the creativity of Bottega Veneta bags, shoes, womenswear and menswear. This label which is more than half a century old seems to be experiencing a whole new lease of life.


Hits: 4370 | Leave a comment