Fashion Guide: How to choose everyday jewelry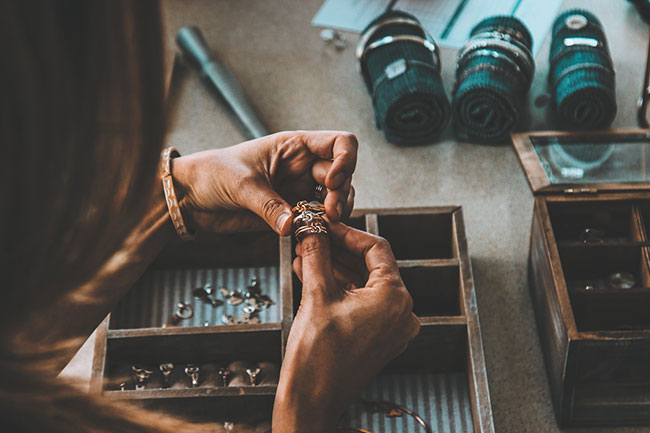 Whether you are going to a New Year's Eve party, spending a night out with your friends or attending a classy cocktail party, you can't go wrong with huge earrings or a long pearl necklace that will elevate your whole outfit. However, choosing your everyday jewelry is a different story. A seven strand gemstone necklace might go perfectly with your fabulous maxi dress, but it will be hard to match it with your business outfit. You need to know exactly how to transform a bland pants suit into a stunner with the right accessory without going overboard. Unless you want to waste time every morning trying to figure out how to accessorize like a fashion pro, here are some excellent tips that will teach you how to choose everyday jewelry without making some crucial mistakes.
A pair of studs is a must-have
Whether you are going shopping, attending a business meeting or grabbing a cup of hot beverage at the local coffee shop, a pair of studs will suit you perfectly. This type of jewelry is amazing because it suits every woman, regardless of her face shape, hair length or color, and clothing preferences. Since they come in all shapes, colors and sizes, you can easily choose a pair that will go with your outfit. The power of studs lies in their simplicity. They are subtle and elegant, and they can easily elevate your casual look. Although diamond studs are simply timeless, you can save money by opting for a classy pair with gemstones. Here you can find studs with moonstone, rose quartz, turquoise stone and other gems that go with anything. Find a pair that will give you the versatility you are looking for and you will always be able to get ready in a matter of minutes with your go-to piece of jewelry.
Pay attention to your skin tone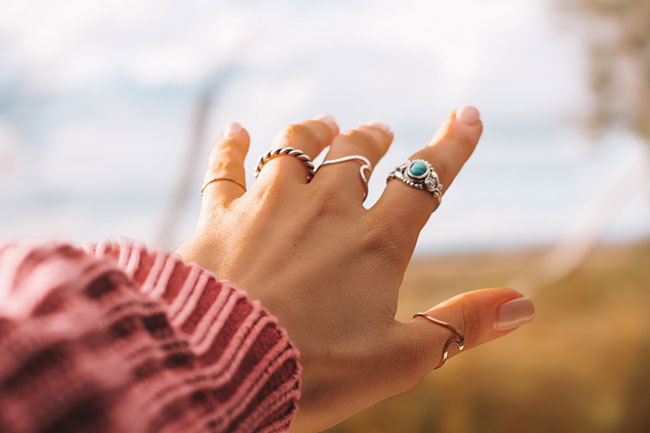 If you often spend too much time in front of the mirror trying to figure out how to accessorize, let your skin tone be your guide. In case you have a cool skin tone, don't hesitate to choose colors such as red, purple and blue. Opal, amethyst, emerald or aquamarine will compliment your skin tone and help you look fabulous no matter what you are doing. On the other hand, ladies with a warm skin tone should go with yellow, orange and green colors. If you have this type of skin tone, choose a piece of jewelry with ruby, citrine and garnet. Diamonds or diamond-like jewelry is always a safe option because it looks great on everyone and you can easily combine it with a wide range of outfits.
Less is more
While for special occasions you can opt for a flashy necklace, earrings or a bracelet, when it comes to everyday jewelry you need to follow one ancient rule – less is more. Simple, subdued accessories can easily complement your outfit without competing for attention. According to the Jewelry experts at Chvker you can NEVER go wrong with simple earrings, understated butterfly necklaces and solid bracelets, especially if you are a fan of outfits with bold or loud prints.
One ring to rule your outfit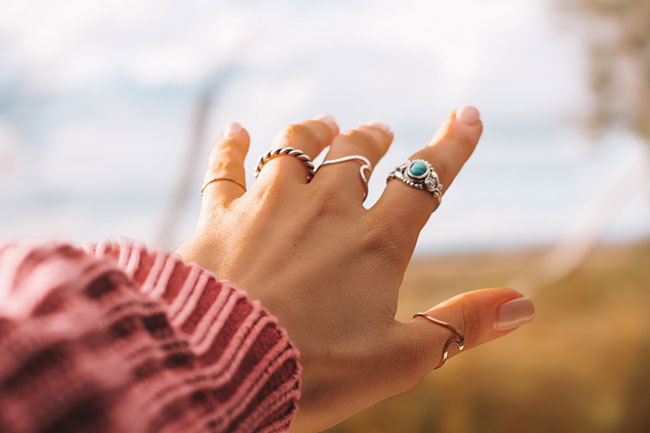 It doesn't matter whether you are wearing a baggy sweater with a pair of boyfriend jeans or a more formal outfit, a nice ring is always an option when it comes to accessorizing. With it, you can easily add that touch of sparkle to your outfit without even wearing a bracelet or earrings. Nowadays, an elegant ring should be a part of every modern woman's jewelry collection. Choose one that is simple, classy and not showy and you will be able to wear it in any situation. Heck, you might not even ever take it off. Choosing the right piece of jewelry might seem like science fiction, but with these simple tips you will be able to add a dash of bling to your outfit without trying too hard.


Hits: 4504 | Leave a comment