A Guide for Selecting the Best Flannel Shirts for Traveling
The warmth and color of flannel shirts make them a popular choice for travelers. Flannel is comfortable, durable, and offers complete sun protection. Plus, the shirts don't show stains and look great. You can wear a flannel shirt with or without layers for any adventurous trip.
The right type of shirt can even handle your rough travel plans and sustain them without looking awful. Here are some ways to pick the best flannel for travel:
Choose a Hundred Percent Cotton Flannel
Understand this - flannel is a fabric which needn't always be plaid. Making the best shirt can be from hundred percent long thread cotton, wool, or synthetic flannel fibers. The material of the shirt undergoes thorough brushing for the softness that you love about it.
However, when picking the flannel shirts for traveling purposes, choose 100% cotton flannel. It is always better than other fabric blends that may include polyester or spandex.
If you don't want your shirts to wrinkle during travel, you can also choose flannels with small amount elastane for flexibility. Most importantly, buy the brushed flannel fabric that has a fuzzy feeling that makes you feel at home, no matter where you are.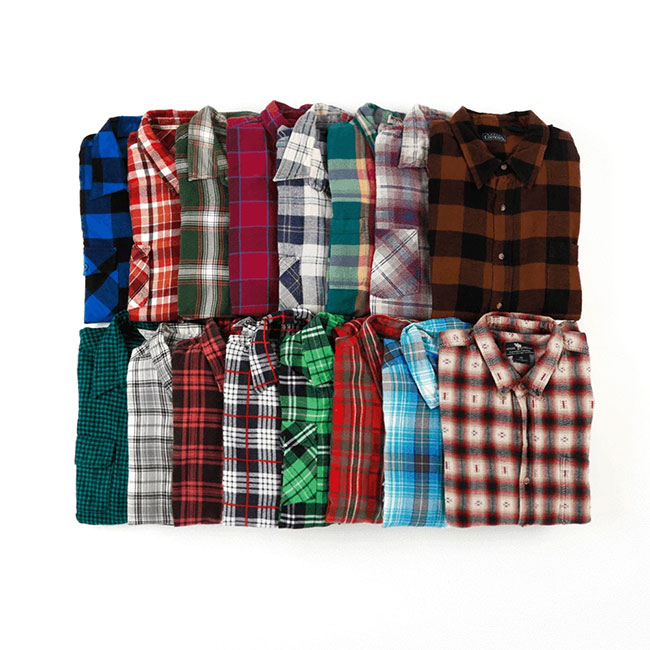 Choose a Relaxed Fitting
For a travel shirt, you do not typically need snug fitting. Instead, a little relaxed fit is a better choice. The idea is to find a shirt that remains in your backpack for many years and even grows with you. So, if you choose a slightly bigger size, it will help you to stay comfortable.
Also, you can layer it up over other garments. Remember, flannel is a fabric that may shrink in the first few washes. If you are between two sizes, choose a larger one, so it fits you even after washing and shrinking.
Choose a Shirt with Chest Pocket
The simplicity and durability are major plus points when choosing flannel for travel. And adding versatility to the mix will make it more desirable. Prefer buying shirts with chest pockets having snap or button closer. You can stuff a lot of things in these pockets while traveling or hiking. It keeps things like your headphones and cash safe and handy.
Choose the Right Style
Always choose subtle styling when picking your travel clothes. Same goes for your flannel shopping as well. A simple style will make you feel less conspicuous and you can gel easily with the crowd. Plaid flannel in a formal or casual style is an all-time favorite for the travelers.
Go for the right colors that can sustain the marks of your itinerary with aplomb. Red, black, brown, and grey flannel is always a great choice that matches well with your jeans and travel boots for an easy style. Due to its versatility, plaid flannel also matches well with your jackets or other layers in travel clothing.
Choose Pre Loved Flannels
If you prefer a worn-in feel in your flannels, go for sustainable pre loved or secondhand shirts available at many online stores. Choose an ideal fit and pick the right pattern while ordering pre loved shirts online.

These are few factors that can help in selecting the best flannel shirts for traveling comfortably. Pack a few flannels and you don't need to stay outdoors much.


Hits: 4118 | Leave a comment