How To Properly Care For Men's Dress Shirts
Button-down shirts – or dress shirts – are a staple item in every man's wardrobe. Great for the office, job interviews, formal events, or impressing on a first date, dress shirts should be well taken care of to ensure they stay fresh and last as long as possible. These shirts are often a representation of our character at the workplace and display how professional we really are. If you want to know how to keep your dress shirts at the top of their game, then read these useful tips: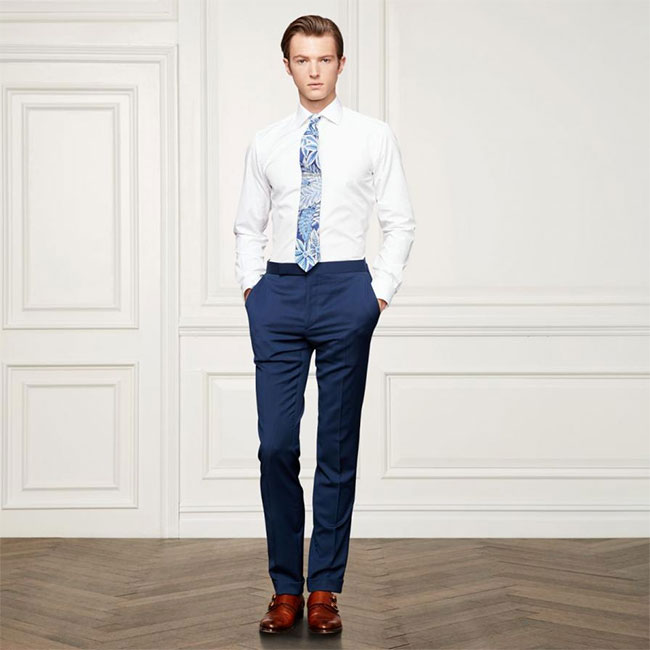 Don't forget your undershirt
This isn't so much for looks, but to simply protect your dress shirt from sweat and deodorant stains. Yellow marks appearing under the arms are particularly common, but even an inexpensive undershirt will help to protect your more expensive dress shirt. Of course, match the undershirt color to your dress shirt color, so white with white, blue with blue, etc.
Use a quality antiperspirant
Cheaper spray deodorants might have a nice scent, but they don't exactly do the best job of preventing sweating and can create bad, yellow marks on all your dress shirts. The undershirt will help, but it's still great to pick a low-acidity antiperspirant and wait until it dries before putting on your shirt.
Check care symbols on your shirts when washing
Unless you always buy the same shirt from the same brand, dress shirts are often made from different materials and therefore require their own washing process. Before throwing them in the washing machine, check the list here and study laundry symbols. It could be that the dress shirt is dry clean only, hand wash only, can't be put in a tumble dryer, can only be washed at a certain temperature, and so on. If it's been a particularly hot day, then try to wash the shirt as soon as you get home to prevent the stains from setting in. Also, remember to undo the buttons before washing!
Try using vinegar on older shirts
If you find that some of your older shirts are looking a bit discolored, then for white shirts especially, it can be helpful to throw them into some cold water with a cup of white vinegar for 10-20 minutes. This should help to remove sweat and deodorant stains and give it a fresher, like-new feeling.
Watch how you iron your shirt
You definitely want to wear crisp shirts but don't want a burn mark on them! Ironing your dress shirts is important to keep creases away, but you'll want to be careful here. Check this in-depth guide for ironing button-down shirts. Make sure you hang up the shirts on a sturdy hanger so that they don't fall down and potentially crease.


Hits: 2857 | Leave a comment