Men's Guide to Cowboy Boots & Suits in 2019 Fashion
Cowboy boots and suits may seem like a thing from the past, but it has managed to leap back into the present as a new trend in 2019 that men would love to rock. Cowboy boots and suits can not only make you feel like a real cowboy, but it also adds uniqueness and masculinity to your style. Here's your guide to cowboy boots and suits in 2019 fashion: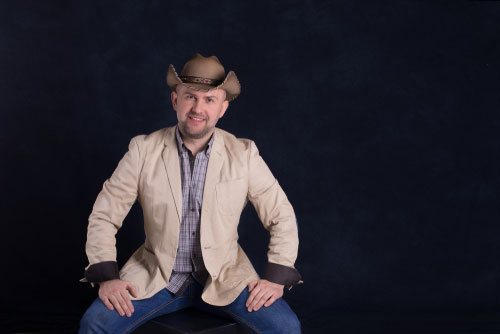 Where to avail of cowboy-inspired clothing and boots
There are countless ways to avail of cowboy-inspired clothing: you can visit outlet malls or even browse through the internet, and you can easily find them. For high-quality products, you can check out Tecovas as it has a wide array of western-inspired clothing, from the best boots to belts, and many more. It also adopts a direct-to-consumer model, where you don't have to worry about paying for middlemen markups. It's like paying for high-quality products but for only half the price.
Cowboy boot styles
If it is your first time getting introduced to cowboy boots, you might be shocked to see that there are lots of different styles and variations, and even collections of cowboy boots in online stores. As overwhelming as it may seem, don't fret, because here are the most common styles of cowboy boots that you could easily wear in 2019:
Western Work Style - This style makes use of rubber soles that provide non-slip technology. It also makes use of a steel toe and usually shorter heels for boots that are not only perfect for work in any condition, but also fashion purposes.
- Classic Cowboy Style - There is no other way to feel like a real cowboy than to wear boots that are of the classic cowboy style. This style is what cowboys were rocking during the past times in the Wild West. It has a 12-inch-high shaft, and its steel toe is designed to protect your toes from horses' hooves. Its heel is specially designed so that you won't fall off from the saddle. This style may be old but it has aged quite beautifully, making it a total head-turner today.
- Stockman Style - This style is very similar to the classic cowboy style. The difference is its heel is shorter and broader, so it is perfect for cowboys who spend most of their time on foot rather than on horseback. The top front part, called the scallop, also has a deeper dip compared to that of a classic cowboy style.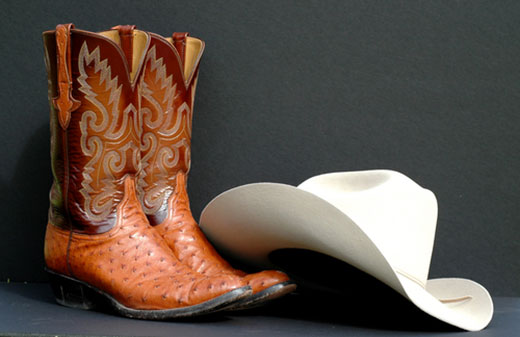 Cowboy suit styles
Cowboy suits are more commonly called as western suits nowadays. These type of suits are perfect for any formal occasion, at the same time letting you ooze with the kind of masculinity ideal for men who are driven by the grit of a cowboy and the success of a working man. As wearing suits for different occasions has its advantages, having the right one is, therefore, a must. Here are different western suits that you could wear today:

Leisure Suits - This style defined men's fashion during the '70s with pastel colors, but cowboys and pioneers widely influenced it during the 19th century. Leisure suits are made from lightweight fabric, and they come in different shades, more commonly pastel colors. Although it has reached its peak in popularity in the '70s, it is still a popular fashion trend today that men could wear. - Sport Coats - Sport coats are also called sports jackets, and are designed to be worn without matching trousers. Instead of being made from lightweight fabrics like leisure jackets, sport coats are made from thicker and sturdier materials like denim, tweed, and leather. This type of western wear is perfect for the modern man aspiring to wear a cowboy-inspired fashion look. - Nudie Suits - This popular style is created by rodeo tailors Nudie Cohn and Manuel Cuevas. It is a very extravagant western formalwear with heavy embroidery and rhinestone patterns; this style was famously worn by the likes of Hank Williams and Elvis Presley. If you're looking to be noticed fashionably, then this would be perfect for you because you'd be portraying a man with a high sense of fashion but with the ruggedness of a cowboy.

In this day and age, most people wear clothes not just for the sake of wearing them. They give much thought as to what they would wear because it somehow reflects their personalities and status. Rocking cowboy boots and suits in 2019 can not only make you look good, but also portray the grit and ruggedness of a cowboy in the Wild West, which could turn some heads today.


Hits: 5333 | Leave a comment