Hottest Shoes of All Time: Air Jordans
Today's teenagers don't have any clue about the background behind their latest Air Jordans.  They just know they have to have them.  They can't be cool without them. It's the same for sneaker fanatics of all ages.  If a person wants everyone to know how fashionable and important they are, they have to be wearing a pair of Air Jordans. How did all this hype start?  Why are Air Jordans the hottest shoes of all time?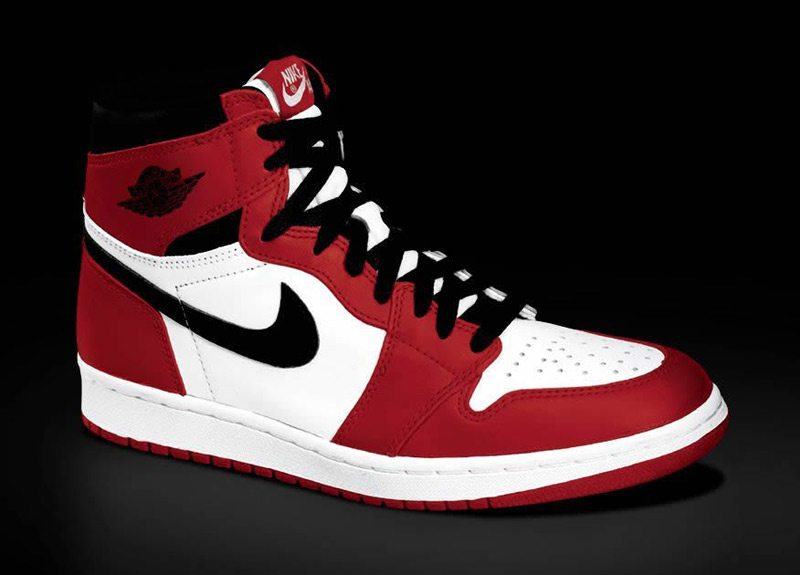 Sneakers
To understand how Air Jordans got so popular, we have to go back to the beginning of sneakers.  The word sneakers actually does mean that they are shoes for sneaking around.  Previously, shoes had hard soles, and everyone could hear a person approaching.  When British shoemakers started making shoes with rubber soles way back in the late 1800s, people were able to sneak up on someone else and started calling them sneakers.
People soon came to see the benefit of the rubber soles when they were playing tennis and croquet.  They were able to get a better grip on the playing surface.  Soon other sportsmen and sportswomen were using sneakers to improve their performance in whatever sport they were playing.
The popularity of rubber-soled shoes continued to grow over the next century as more people besides sportspeople started wearing them in everyday life.   
Then Michael Jordan happened
Although his overly confident attitude may put many people off, most people will agree he is one of the best players the NBA has ever seen.  And there is some controversy over whether Michael Jordan is famous because Nike hyped him or if Nike is famous because Michael Jordan hyped them.

In the long history of Air Jordans, the publicity hype around the shoe is the key. In 1984 Nike released a new shoe called the Air Jordan.  When they started releasing other Air Jordan shoes, then this first shoe became the Air Jordan I.  Michael Jordan, of course, wore the new shoe named after him, and every sneakerhead in the world wanted that shoe. But the NBA put their nose into it and banned the shoe, thus making it more desirable.  Apparently, the first Air Jordan had colors on it that were not the Chicago Bulls regulation colors, the team Michael Jordan played on. This is where the hype really hit the fan.  Michael Jordan continued to wear sneakers even though the NBA banned them.  The NBA then started fining Jordan $5000 every time he wore them.  Nike jumped on the bandwagon and ran an ad campaign talking about the shoes being banned.
Of course, since they were banned, they were even more desirable to the general public. The NBA supposedly wrote a letter to Nike telling them the shoes were banned.  Nike's response was to pay the fines themselves just to build up the publicity.

Truth?

Over the years, this story has grown and grown.  One Air Jordan collector named Marvin Barias recently investigated the story.  He could not find any photos showing Michael Jordan wearing that pair of Air Jordans in any NBA game.  

Barias believes he was probably wearing an Air Ship shoe.  But since the story was already out there, Nike and Michael Jordan stuck to the idea that it was the Air Jordan I that was initially banned. One thing that lends credence to the Air Jordan I story is that there actually is a picture of Michael Jordan wearing the Air Jordan I in the 1985 Slam Dunk Contest.  Customers latched onto this picture, and everybody was dying to get their hands on a pair of Air Jordans I.

Nike immediately reaped the rewards.  When they made the shoe, Nike had predicted that they would probably sell about 100,000 pairs of the Air Jordan I.  In fact, Nike sold between 3 and 4 million pairs of Air Jordans during the first year after their release to the public on April 1, 1985.  

It's pretty evident that Air Jordans became the hottest shoes of all time because of the NBA controversy.  Before that, fans had enjoyed buying shoes that famous players wore, but after the controversy, it became a mark of personal importance.  A customer felt like a real big wheel himself if he could be wearing a Michael Jordan Air Jordan I. 

It's also clear that Michael Jordan and Nike are completely intertwined in this history of Air Jordans.  It was a mutually beneficial endeavor. 


Hits: 12191 | Leave a comment