Tag: textile waste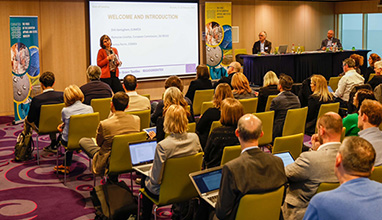 Sustainable fashion
On February 21st 43 partners of the RegioGreenTex project met in Brussels to kick start a three year project that should change the way we manage textile recycling.
Sustainable fashion
The CLOTH Project, the European alliance which brings together individuals, companies and clusters working on the transformation of the fashion sector towards sustainability and digitalization, will organize another ClusterXchange event in The Netherlands, between 27 and 29 of September.
Sustainable fashion
The traditional linear textile business model (from virgin materials to products and then waste), results in high consumption of raw materials and generation of waste, which contributes significantly to the large and negative environmental impact of the global textile industry.