Karl Edwin Guerre
Street Style Photographer and Founder of Guerreisms.com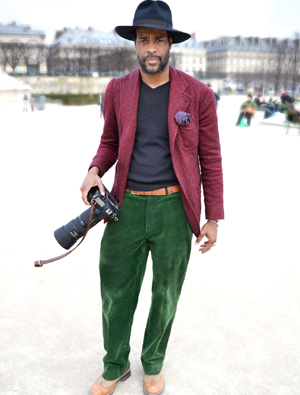 Where is he from: EPA,
His fashion credentials are as evident in his outfit selection as they are in his CV, with published photographs gracing the pages of GQ and Vogue, in addition to his own website at guerreisms.com – which he believes is an insight into his personal idea of style.
Mr Guerre considers himself to "walk the line between artistry and intellect", where his attention to detail and keen exploration of the definition of style, goes hand in hand with his obvious eye for colour and texture. The breakdown of his style is one coined as 'casual fly', but as you will find out, his well thought out perception of style and being well dressed combines classic thinking and a fresh, urban approach.
More stylish men