Angelo Flaccavento
Fashion Journalist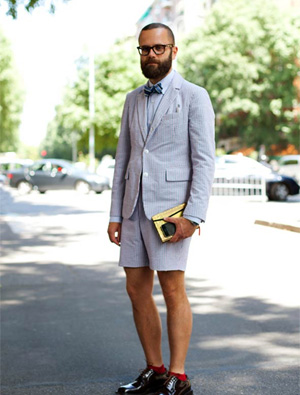 Where is he from: ,
Angelo Flaccavento is one of Italy's most successful fashion journalists, although it is perhaps more accurate to refer to him as a writer due to the artistry of his prose, and the deft manner with which he addresses the sociological impact of the fashion industry and fashion itself.
Flaccavento told The Sartorialist, "I love words. I think fashion is a fantastic subject as it's the most immediate, acute, and precise reflection of society. It keeps me excited, because it is constantly changing; the more fashion moves, the more my writing style evolves – a mutual feeding I truly enjoy."
Born in 1972 and raised in Sicily, Flaccavento still lives on the island, and takes great inspiration from its inhabitants and their ease and elegance of dress. His stylish island home exposed Flaccavento to fashion from a young age.
More stylish men