Best Techwear Outfits for Men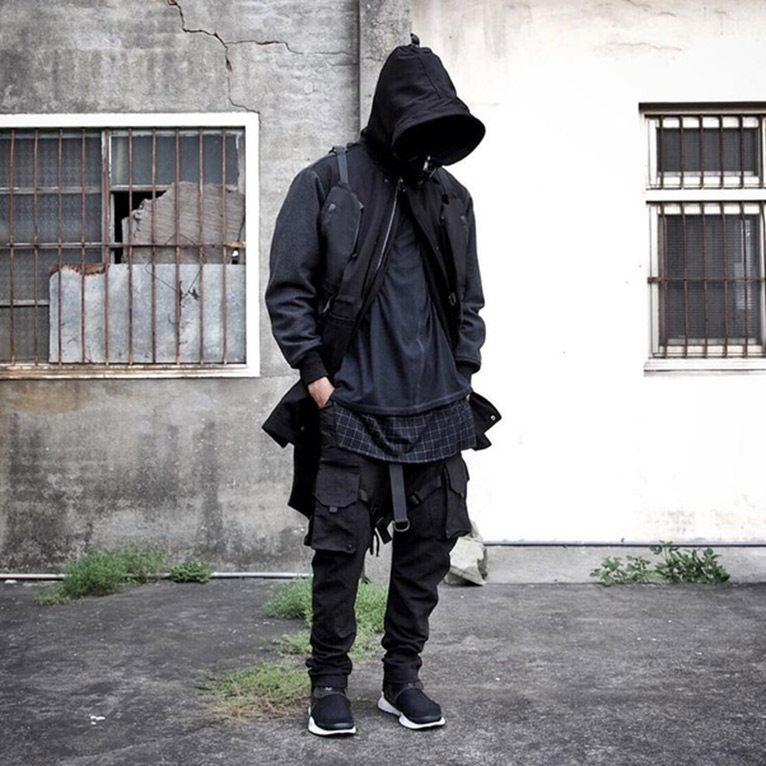 Techwear is clothing made of technical materials such as GORE-TEX, Primaloft nylon, and Polartec fleece that is intended to be windproof, breathable, and comfortable. It may also refer to a particular aesthetic influenced by urban and cyberpunk fashion. The key selling point of this gear is that it may simplify life, whether it's allowing you to pack more on a weekend trip or keeping you dry in the rain. Its primary goal is to simplify your life significantly. You have plenty of space to store all of your possessions or keep them dry during the wet seasons.
Most clothing typically has a monochromatic color scheme, either in shades of all-black or hues resembling black, such as a very dark grey or dark green. You won't see any apparel made of fur, fleece, linen, or other natural fibers. Instead, most fabrics are matte, composed of synthetic materials, water repellent, and move with you. So, here we've got you covered from head to toe if you're interested in these clothes but don't know where to begin. Here are the top 10 tech outfits for men, which range from minimalist to military and everything in between.
Cyber Punk
Cyberpunk may be the preferred tech-clothing trend for folks who enjoy wearing all-black things. When putting together an ensemble with a cyberpunk edge, your main objective should be to appear as though you just stepped out of Blade Runner or The Matrix. Black cargo trousers or techwear pants that fit closely to the body are a cyberpunk essential for bottoms; search for embellishments like zippers, straps, chains, and extra pockets for that authentic vibe. These pants resemble joggers with tapered legs and a roomier crotch.
You can choose the style of jacket you want to wear with some latitude as long as the fabric is matte and water-resistant; more significantly, they should be cozy and allow you to move freely. Anoraks, bomber jackets, and longline outerwear are a few alternatives to keep an eye out for companies. However, to add the cyberpunk finishing touch to your attire, you can also add accessories like black sunglasses and a black cap.
Hoodie
A traditional hoodie is essential to have while stocking your closet with tech accessories. The majority of individuals already have at least one in their wardrobe, so if you're a fan of all-black ensembles, you can probably outfit whatever you already own with a pair of slim-fitting black cargos, joggers or any other bottoms that would be termed tech trousers.
Hoodies with an accent color, such as white, orange, or even red, work well for an unexpected splash of color if you want to look different from the crowd who are following the same trend. In order to give a classic tech style a modern twist, you can even choose a dark neutral hue that isn't black, such as dark grey or dark green.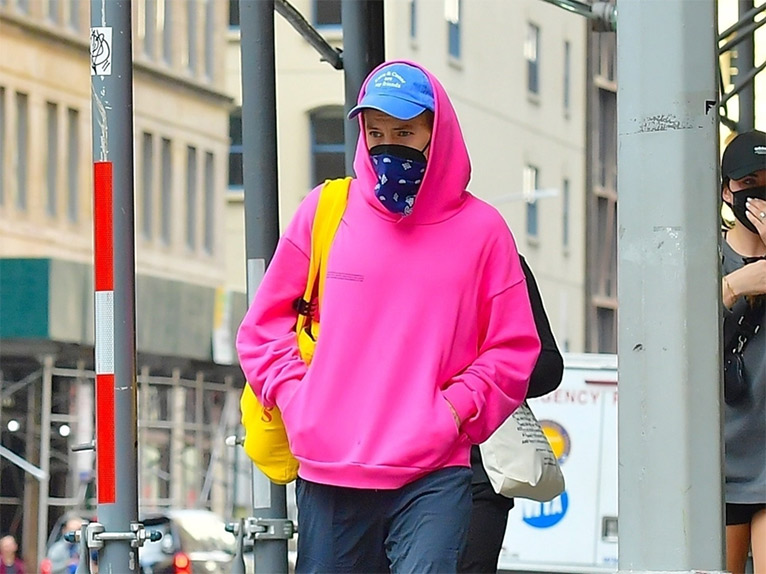 Ninja
Ninja fashion might be something you want to look at if you're trying to stand out from the monochrome world of mainstream techwear because it frequently includes one piece of clothing that is both functional and fashionable: a backpack. You should be careful when wearing this look and may want to avoid crowded areas if you choose to carry something of the type because many ninja-wear aficionados utilize backpacks to carry the weapon of their choice.
Because of the pandemic, it's simple to acquire black face covers at just about any store you enter, so if you want to nail the ninja-core style completely, you need also invest in a hooded jacket and something that can hide your face.
Jacket
When selecting the best techwear jacket, you should consider two factors: fabric and cut. When looking for the ideal jacket to meet your unique aesthetic, it's crucial to take into account small elements like waterproof zippers, chains, and pockets, but the material of the jacket should be your first consideration. Many sports and outdoor apparel companies, like The North Face, Nike, and Patagonia, also provide clothes with a heavy style. However, many clothing manufacturers carry designs with these elements.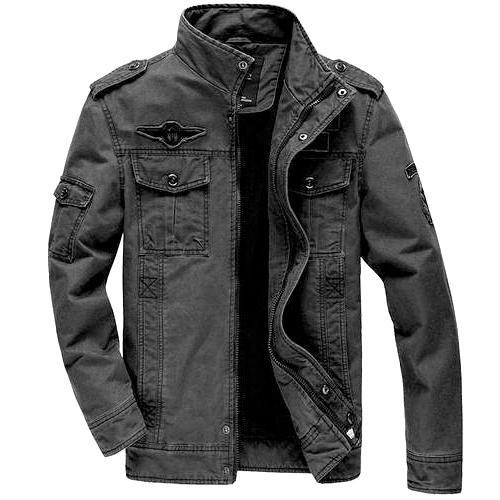 Military
Techwear clothes frequently have a military feel, and this appearance is frequently created by going completely nuts with the accouterments. If you want to add a military vibe to your techwear aesthetic, leather belts with holsters, buckles, and clips are a fantastic place to start. You can further put anything from an old canteen to a full-on chest rig for the ultimate badass, don't-mess-with-me attitude. If you're having trouble obtaining military accessories, visit your neighborhood military surplus shop then you'll be able to find everything you need to finish your appearance there. Additionally, military surplus shops frequently stock military boots, so while you're there, pick up a pair.
Streetwear
One of the most incredible things about fashion is that there aren't many limitations, so you may absolutely combine different trends and styles if you want to. Since streetwear and techwear trends already overlap, creating a streetwear ensemble with a tech-cloth undertone isn't too tricky.
Choose longline cuts for your t-shirts and jackets, black puffer coats for an ultra-cool urban twist on outerwear, and stay with slim-fitting tapered black slacks or wide, drop-crotch bottoms for a modern yet relaxed vibe. Add sneakers and black socks to your streetwear ensemble to complete the connection between the two styles.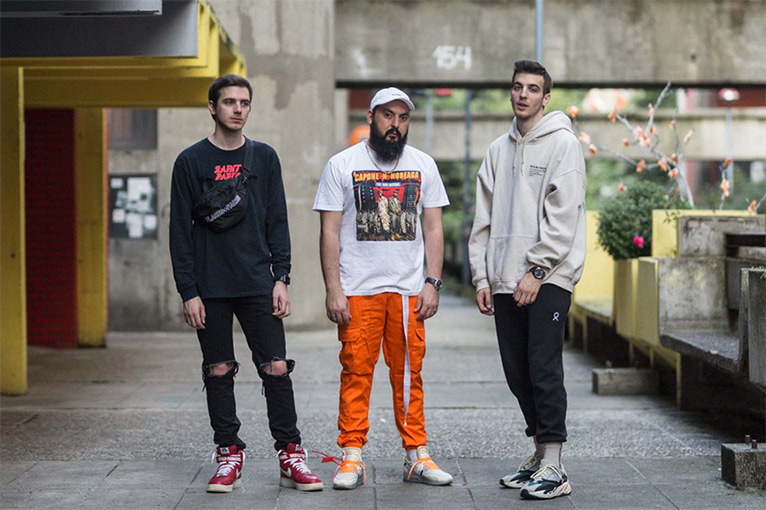 Shoes

When it comes to leveling up your look, it must be completed with something other than your shoes! Shoes are one of the essential parts to impact your appearance. Also, you have a few alternatives when it comes to selecting the ideal pair of shoes for your tech ensemble.
Additionally, they're a lot comfier if you plan to be out and about all day, and they can give your ensemble more of an urban streetwear edge. High-top sneakers and even sneakers with an athleisure vibe can absolutely work, too. Remember that your sneakers can be something other than black-on-black; experiment with the color and style of your shoes to add a splash of color or a surprise feature to break up a monochromatic appearance.

Thin, light fabrics that can survive the toughest weather and environmental conditions are used for tech clothing styles. This clothing line is intended for creative, trend-setting people looking for a challenging, stylish wardrobe with various uses.


Hits: 4823 | Leave a comment