2022 guide to techwear and apparels
Are you wondering why people wear military outfits and style real wild men? Well, I was wondering such alike too in previous days and was thinking what kind of fashion is inspired by the army costumes, sometimes gives sporty looks and sometimes looks ultimately aesthetic and wild.
What exactly is this inspired from, and what type of fashionista approach is that? I got an answer to my question when I saw many celebrities styled in urban techwear looks on the European couture week.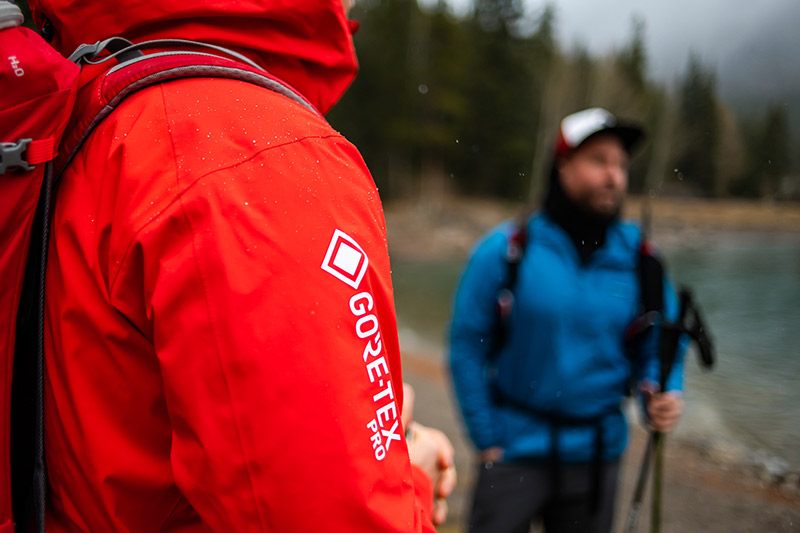 They looked amazing, and at that time, I got to know about techwear and got interested in the new innovative futuristic fashion trend. Being a curious person, I have researched a lot about it. From its basic styling tips to the quality of its fabric, I have learned a lot to make my mind.
Finally, now I love this new techwear styling trend and bought some fits to rock the new trend. If you are the one who is a bit confused and standing on the same line of curiousness as I was, then don't be hesitant because I know curiosity might kill you. (kidding)

By reading this guide, you will get all details, including the best techwear brands to buy outfits and the fundamental techwear fits that need to be added to your wardrobe.

Let's be specific now and starts from scratch by discussing the basic.

What is techwear?
Techwear style is a futuristic take on fashion. It has been getting popular for the past couple of years, and now, in 2022, the techwear style is ruling, and this fashion is getting common in new generations. The techwear fashion is a blend of quality fabric and functionality. in simple words, if I explain technical wear, then it is a futuristic design for those who want to dress functional and comfortable.

What is techwear clothing?
The purpose of techwear clothing is to provide you with functional, light-weighted, durable, and aesthetic apparel according to your need. The military people first used it because of its fabric and quality, and then cyberpunk introduced this techwear style. The techwear clothing is creating a blend between aesthetics and utility.

The techwear fashion has many advantages like it keeps you warmer in winters and saves you from the rainy. Stormy day if you are an active person and have active daily routines and tasks, you can wear techwear outfits. It gives you easy movements, durability and helps you be functional because techwear clothes have many pockets that give maximum storage to carry small important stuff with you.

Now the next question that might be hitched in your mind is who mostly wore techwear outfits? I also got this question in mind; the sportspeople, military people, athletes, active people, or people who carry lots of stuff. Lastly, the people who love to dress and wear aesthetics with comfortability like me.

I guess you got the idea, where to wear techwear fits it can be worn everywhere accept formal meetings, besides this, it's useful for any purpose while you are out for hiking, or sports day it will serve according to your needs.

Basic techwear apparel that needs to be added to your wardrobe
Get your buying interest! Obviously yes! Then let me make it simple for you and mention to you some of the techwear apparel that needs to be added to your wardrobe, and after that, you keep adding to it.
Following are the basic techwear outfits there are other more too;

1. Techwear pants; this apparel segment includes a wide range of different pants designs and colors, but functionality is similar. All designs of techwear pants are manufactured to serve you with functionality, water repellence, durability, stretchability, and deep extra pockets. it also comes in many zippers and pockets to give it a perfect street look.

2. Techwear shirt/hoodies; keeps you warm in the winter and keep you cool and sweat-free in the summers. These comfortable shirts and hoodies are available in a variety of designs.

3. Techwear jackets; there are two characterized jackets availed in the techwear genre; one is hard-shell, and the other is softshell. Hardshell is designed to protect you from tough weather, and these are completely windproof, breathable, and water-resistant. The softshell is not worn in tough weather but is perfect for your active and moving day because it gives you comfortable movements and breathability.

4. Techwear Accessories: A wide range of accessories and stuff is added in the techwear accessories section. It includes techwear joggers, sneakers, shoes, masks, hats, base layers, bags, and glasses.

How to style techwear?
Now the next question that might bubble in your head is how to style it as perfect styling is also important to rock the day's outfit.
Mostly you don't get a wide range of color choices in techwear styling. You will have limited choices like grey, black, and dark blue. For perfect styling, you need to first wear the techwear beneath your shell along with cargo pants or any other techwear pants. In the techwear style, mostly the socks are out of your pants to look visibly. Wear comfortable and water-resistant shoes. The brace suit if you want to wear beneath the shell and then wear hat and mask at the end.

Fabric that is used in Techwear apparel
The next thing that is important to know is which fabric material these apparel are manufactured with. Some are as follows;

- Schoeller

- ETA proof

- Epic cotton

- storm System

- Polartec classic X pack

- GORE-TEX

There are some other fabrics too that are used in manufacturing techwear outfits.

Name of some quality Techwear Brands
Several techwear brands are providing the best quality techwear apparel, but some of them are mentioned above;

- Acronym

- Tenshi

- Veilance

- Nike ACG

- Stone Island

- Snow peak

- The north face

- Herno Laminar

- C.P. company

- Outlier

In 2022 the fashion trend has been changed. Now people prefer comfortable and functional clothing over other features. The techwear fashion fulfilled all their needs. It's the blend of aesthetic and utility. So, the basic information is mentioned in the article. Feel free to comment below if I skipped any basics regarding techwear; I would love to read it.


Hits: 2664 | Leave a comment