Dressing for a Night at the Casino
Casino nights are the ideal time to dress up and look smart. The general dress code is semi-formal, but they are classy places, so you will want to look your best. Some casinos will have a more formal dress code, so have a look at their website before you clean up.
Looking good can make you feel confident. Just pretending you are bringing your A-game to the table may make you play better. Read on to find out how you need to prepare for your night out.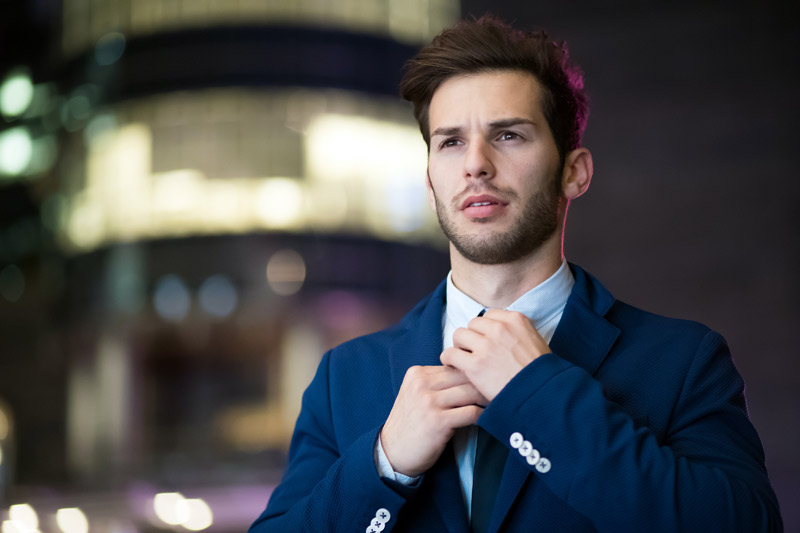 Keep Accessories to a Minimum
This includes things like wallets or bags that may drag you down throughout the night. If you are at a swanky casino, you don't want to advertise how much money you potentially have on you, nor do you want to make it easy for something to go missing. For men, you can easily wear a jacket with a suit that has pockets, but for women opting for dresses, this can be more difficult.
Most casinos will have a secure lock-up area for your personal belongings, but sometimes you need or want to keep your stuff with you at all times. Choose a dress that can be styled with a small clutch worn under your arm, or with a nice chain that will stay secured to your shoulder all night. It can be tempting to wear your best gems when you are looking good, but be mindful if you choose to wear very expensive items.
Plan The Evening Ahead
Are you just going to the casino or do you plan to catch some dinner and a movie first? This will determine what you should wear because you will need to find a good balance for your outfit. If you don't want to look too glamorous because you are meeting up with friends for a drink, consider taking a light coat that is not too formal.
You will look casual but be fully prepared to shine when you enter the casino doors without the coat. If you are still not sure, dress up for a black-tie event. Even if you look overly dressed at a diner, you will still look amazing and maybe make people jealous.
Take a Backup Outfit
It can be one of the most embarrassing things to walk into an event where you are either overdressed or look like you just got out of bed. Sometimes, you are just not sure if your outfit is too formal, so have the best of both. Those lock-up areas in casinos can be used to store an extra set of clothes if you need to change. You may have spilled wine all over you at dinner, so plan for any occasion.

Some casinos also offer nightclubs or after-hours parties where the dress code will be more casual. If you are going to a casino like this, take both a formal suit or dress and some jeans and a nice shirt. You will be prepared for anything the night throws at you.
If a casino night isn't on the cards right now, join the slots online with rubyfortune.com. Dressing up is strictly optional!

The simplest solution is to go with semi-formal outfits that aren't too shiny or vibrant. Black is probably your best chance to look classy and sophisticated. Bonus is if you spill anything on your black dress or suit, it will be harder to see and you may not need those backup clothes after all.


Hits: 6633 | Leave a comment