How to get Eveningwear right every time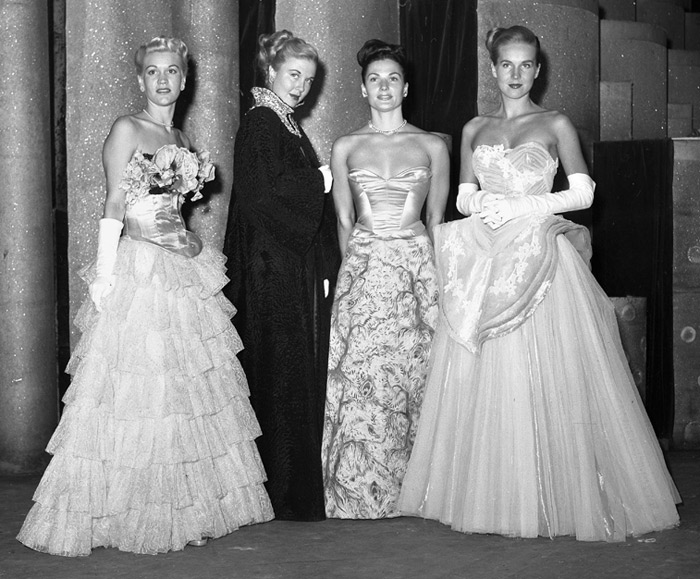 Getting dressed up to the nines for a formal event or special occasion has been part of human behaviour for centuries. We all want to look our best when the occasion calls for it, but evening wear can sometimes be a bit of a sartorial minefield. Black tie, business formal, white tie, what's the difference? How short should your dress be? What style and material of jacket should you wear? Deciphering what to wear for different occasions is crucial, particularly since any mistakes could end with you not just making a fashion faux pas, but being refused entry.
To help you get to grips with what dress codes mean and to ensure that you get eveningwear right every time, we've compiled a guide for men and women and some of the events and occasions when you could be called to wear it.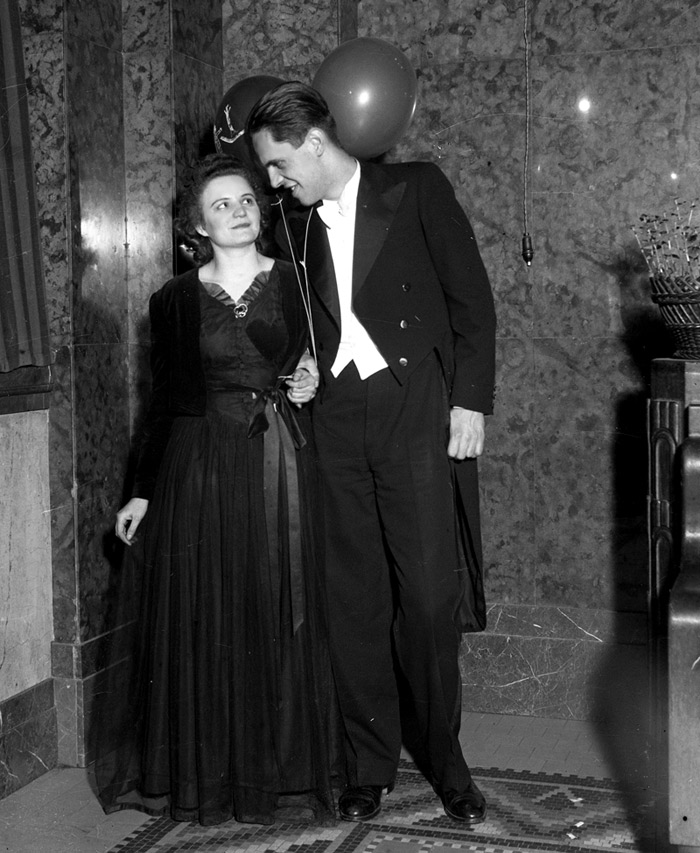 White Tie
Where to wear: Royal events, balls, state dinners, ceremonies

The most exacting of all formal dress codes, White Tie traditions have been preserved for over two centuries. Even when it became "special" evening dress during the post-World War Two era it never lost its sense of exclusivity. Fashions may come and go, and many designers will attempt to put their own stamp on the tailcoat and ball gown, but style and etiquette remain the same when it comes to full dress, and are unlikely to change anytime soon.

Imagine, for a second, being on the red carpet at an event where HRH Queen Elizabeth is the guest of honour. Now, imagine yourself wearing flip flops and khaki shorts. Horrendous, right? Now, imagine wearing the most elegant Princess Grace-esque ball gown, or a tailcoat that would make Fred Astaire proud. Much better, no? This is white tie: exclusive, the best of the best, and reserved for the most lavish occasions.

For men:
Fitted black dress coat with tails
Trousers with a satin stripe
Stiff white tux shirt with bib
White bowtie and vest
Black, patent leather shoes
Cufflinks and shirt studs

For women:
Floor-length ball gown
Clutch purse
White gloves
Fur (or sustainable equivalent) wrap
Elegant but understated jewelry

Black Tie
Where to wear: Formal dinners, "After 6" events, weddings (if stated on the invitation), red carpet events

The more accessible cousin of full dress, the Black Tie dress code is still defined by style, elegance, and formality, but it's a lot more commonplace and achievable on a budget. As a general rule of thumb, if the event you're planning to attend commences after six pm and features a red carpet you should be wearing black tie. It can also be a requirement for entry to VIP events or venues, and some couples insist on making their wedding receptions black tie - although 'Black Tie Optional' is more likely, which basically means to dress as formally as you can right up to the eponymous black tie.

For men:
Black wool or ultra-fine herringbone single or double-breasted jacket
Stiff white shirt with turn-down lapels
Black bowtie
White handkerchief
Polished black shoes
Waistcoat or cummerband (never the two together)

For women:
Dresses that are no shorter than the knee, gowns are preferred
Well-cut trousers such as palazzo pants
Heeled evening shoes
Costume jewelry

Cocktail Attire
Where to wear: Weddings, cocktail parties, formal birthdays/anniversaries

ktail attire first became popular amongst the wealthy households of the roaring twenties. The fashionable set would gather to enjoy cocktails and canapes in the early evening as a precursor to dinner or slightly wilder celebrations. As such, guests needed to be appropriately attired in clothing that would take them from day to night.

In the modern world, the cocktail attire dress code is typically applied to celebrations like a wedding, a milestone birthday or anniversary, and of course cocktail parties. The key with cocktail attire is that it needs to be a little more refined than business formal wear, but shouldn't call too much attention - particularly if you'll be wearing it to a wedding, where nowadays it's a sartorial sin to upstage both the bride and groom!

For men:
Dark-coloured suite
Shirt in a complimentary colour
Dark tie or bowtie
Dress shoes

For women:
The Little Black Dress, or any colour dress that ends at or above the knee
Smart jumpsuits or trouser suits
Stilettos or polished kitten heels and flats

Business Formal
Where to wear: A day at the races (with some exceptions), the casino, relaxed business functions, the theatre

Business formal is a fairly self-explanatory dress code, and it typically includes the sort of attire you'd wear as a professional in an office or meeting setting. It's also a safe go-to if you're ever invited to an event where you may not know the dress code in advance, as well as to special nights out such as a night at the casino. If you truly want to look like you belong on the casino floor, especially in a lavish venue like the Casino de Monte Carlo or any of the Macau pleasure palaces, meeting the dress code is just as important as having a thorough grasp of the rules of games like Blackjack, etc.

Business formal is often that "just right" kind of dress code: you won't look overdressed and you'll certainly meet any formal requirements, but it's also comfortable enough to wear all evening.

For men:
Dark suits
Light button-down shirt
Leather shoes
Ties and cufflinks are optional

For women:
Pencil or A-Line skirts
Tights or stockings
Fitted trousers
Blouses
Business blazers
Minimal jewelry


Hits: 7856 | Leave a comment