A Complete Spring Style Guide For Men: Clothes, Shoes & Cologne
Your spring wardrobe should have lightweight & comfortable shirts, versatile, easy to wear shoes, and some rejuvenating colognes to top it off.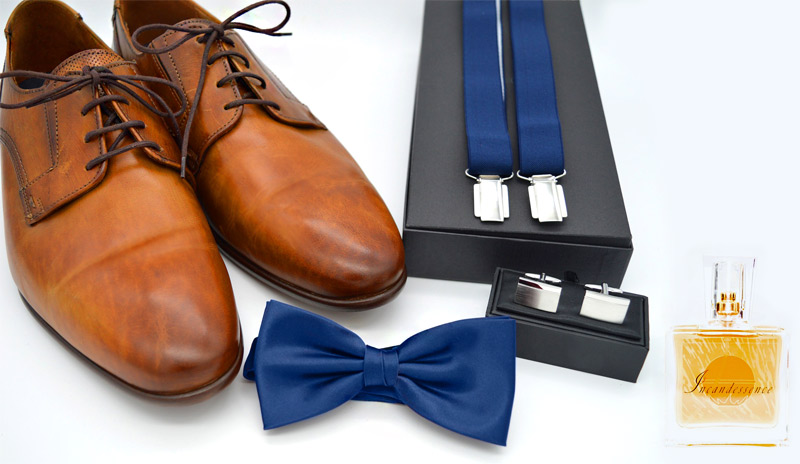 Spring is all about comfortable clothes & light colors. The best part of it is, you can pull off different looks during the season.

The first few weeks are a bit chilly but when the full spring arrives then you can say goodbye to all those extra layers. Many people think they can pass the spring season with just their fall clothes. You can pass those first transitioning periods but during the later weeks, you will be sweating bullets if you still wearing those bomber jackets or wool coats on.
Each season has its style and Spring deserves some special love when it comes to fashion. For Men, this is a time to be creative. But having different options can be confusing.
To help you decide we have come up with the complete springs style guide for men. We got plenty of shirts, shoes and even colognes, so hop on board! 
But before talking about specific attires, we would like to suggest you to follow 3 rules this spring-
Rule 1. Switch To Comfortable Spring Clothes
Yes, there will be some chilly nights and even days at the beginning of spring. But you do not need layers of clothes, heavy blazers, thick tees, and cable-knit sweaters to feel comfortable. Instead, this could be overkill and soon you will be sweating profusely. This means it is time to switch to some comfortable spring fabrics & casual shirts. The best clothes for this season are usually made of linen, cotton & silk. This also includes breathable, synthetic & moisture-wicking fabrics.
Rule 2. Choose Lighter Colors
Yes, spring is the time for colors but you do not necessarily have to go with bright vivid colors. Instead, just go light. All you have to do is choose a shade lighter than the regular neutral colors to match the spring vibe.
For instance, if you have a dark grey jacket then switch to a lighter grey. If you have something of dark indigo then switch to a washed blue shade. I hope you get the gist.
Rule 3. Keep Some Layers, Just In Case
Like we said earlier, you won't be needing all types of heavy clothes during the spring, but you will need some layers. Sometimes it can get chilly so it's best to have some extra layers with you.
Besides, layers can also give some depth to your look and make you stand out among other bland, basic jeans and tees combinations.
Men's Spring Shirts
The long sleeve shirts are the most preferred ones for spring. You won't get too hot or too cold with these versatile button-down shirts. You can go either with a folded sleeve or a cuffed sleeve look.
However, you still have to select the fabric you want to wear. A few popular fabrics are-
1. Chambray
Chambray looks similar to denim but is way lighter since it is a kind of cotton plain-weave fabric. It has a thin construction with a soft texture. Shirts, dresses, and jumpsuits made of chambray look and feel great during the spring and summer.
Most clothes made of chambray come in lighter shades of blue which also goes with the spring vibe.
2. Gingham Shirts
This beautiful checkered fabric never goes out of style. This is perfect for spring because it is made using produced either blended yarn or cotton. A lot of people mistakenly mix gingham with another fabric called plaid. Aside from the texture of the two fabrics, the patterns also differ. Gingham is weaved with white and another color forming the checkered pattern.
3. Oxford Clothes
Oxford clothes are perfect for the beginning of chili spring days. These are comparatively heavier than the other clothes mentioned on the list. They come in a large variety of colors but our favorites are white, grey, olive, and navy.
4. The Striped Breton
Its origin is very old. Almost 170 years to be precise, but over the years, the fabric has stayed in touch with modern fashion. You can easily pair them with dark denim pants and you will be good to go. This one is favored by most university students since it gives a nice classy look and feel.
5. Linen
The literal definition of summer and spring clothes is Lenin. The materials used for linen, especially the fibers from flax plants are perfect for warmer weather.
However, you need to have the patience of ironing your linen clothes quite often because they get wrinkled easily.
6. Henley
A great choice for casual wear is Henly. You can top it off with a jacket since they are light, thin clothes. Henleys usually have three to four buttons and go with almost any trouser or jacket you want to wear, making it one of the must-have clothes for the spring.
7. Comfortable Cotton Tees
Cotton tees are quite common during the summer because they are comfortable. You can step it up a notch by selecting Pima cotton tees. Pima is also a type of cotton but it is much softer yet stronger than regular cotton.
You may not be able to tell the difference just by looking but once you touch the two fabrics, you will understand why Pima Tees is so much superior to regular cotton Tees.
Men's Spring Shoes
Shoes can define a person. You might think that all types of shoes can be worn all year round and you would not be entirely wrong. But some specific shoes match with the seasonal vibe. Here are some shoes that are perfect for spring.
1.The Street Style Gray/White Sneaker
If you want to go for a minimalist look then go for the white sneakers. But if you want to stand out from the minimalist group then choose warmer gray shoes
2. The Suede Chukka Boot
Suede boots will make you stand apart from 90% of the crowd. The high-quality texture can truly draw you and others surrounding you to the shoe.
3. The Classic Penny Loafers
You can wear penny loafers with jeans or suits making it the go-to option for people who don't want to spend time thinking about the perfect wardrobe. Black & brown are the most preferable colors.
4. Boat Shoes
These leather or canvas shoes are the most common and popular American shoes. Boat shoes somewhat symbolize the American frat-boy culture, that is why people have a love-hate relationship with boat shoes. They either love it or simply hate it. Boat shoes are simple and easy to pair up with basically anything.
If you are looking for a more grownup look then you should try out loafers instead.
5. Oxford Shoes
Oxford shoes are perfect for those spring weddings. But they can also match with any other formal events like business meetings, formal parties, or even job interviews.
You can choose a lighter shade of brown for any formal event this summer. The shoes won't make your feet too warm but if you want, you can also go for a sockless look with sock liners.
Choosing The Right Cologne
Spring slowly brings in the green trees and bright sunlight. The winter fragrances just don't seem to blend quite well with this.
Just like hot woolen socks, your winter cologne has to go too. Instead try something new, and fresh.
1. The Classic Paco Rabanne Pour Homme
This particular perfume is also called "Original Green". The name matches with the season and so does its fragrance.
The fragrance can be of rosemary, oakmoss, or lavender. One spray and you can instantly visualize a green lush nature through the fragrance. This one is a classic. You can use it for yourself or even gift it to your male friend or relative, and it will be appreciated.
2. The Overall Best Chanel Allure Homme Sport
As the name suggests, it offers a crisp and sporty fragrance that rejuvenates you. The smell of musk, tonka, and a stash of almond is bound to attract anyone around you. You can wear this cologne for any type of occasion whether it be formal or casual. Some even use it for the whole year.
3. The Premium Tom Ford Neroli Portofino
From 2006. Tom Ford has been making a name for himself. Although they are not that big in the cologne world yet, they still create some of the best and most premium colognes out there.

We chose the Neroli Portofino because of its fruity aroma. The blast of lavender and orange is a mesmerizing combination for late spring and summer.

However, you should keep them for special occasions only since they are ridiculously expensive.

There you have it, folks! Hope this guide has helped you make up your mind about the look you want to pull off this spring. Match any of the combos mentioned above and you should be good to go. Spring is also a time to be creative so do not be afraid to experiment a little with your styles.


Hits: 5507 | Leave a comment