Wardrobe essentials: A businessman's guide to style
A good sense of style influences people's perspective towards you and helps you make a good first impression even at work.
If you are about to enter into a professional environment, you might want to reconsider your wardrobe to create the right image and add a punch of confidence to your look.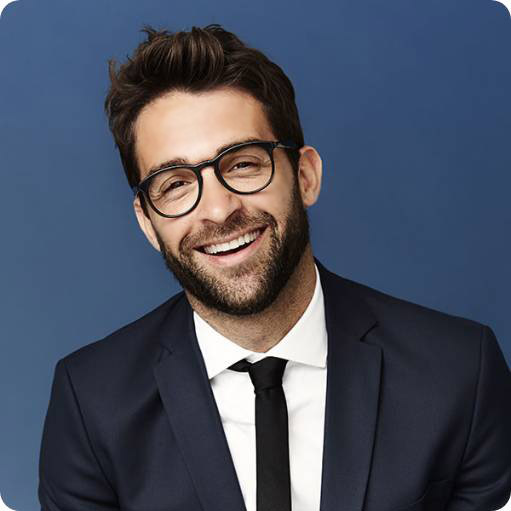 Every office has a certain dress code that every employee follows and yet some employees manage to look more attractive than others and the reason is their wardrobe choice. Right footwear, suits, accessories and even a pair of designer glasses that go well with your office attire can make you look like the right man for your specific job.
No matter if you have great social and presentation skills, if you are not well-dressed to your office meeting, your colleagues might second their positive opinion about you.
Office meetings are often crowded where industry professionals join together to learn new things about their field. Dressing sharp is the way to grab attention and make people want to talk to you. Giving consideration to your appearance will make them think that you are serious about your work and can prove to be a valuable contact as well.
Comfort is the key
This is something that you must always follow regardless of the event you are going into. However, this does not mean that you show up to your office in a worn out t-shirt or baggy clothes. Whatever you wear, make sure you follow the office dress code and feel comfortable in it as well. Dress up well and let them know that you care about your work and appearance as well.
Wear the right footwear
Good shoes are always the right investment and if you need them for office, you can't make do with just one pair. Scuffed dirty sneakers or sandals don't say professional, do they?
Men's shoes styles such as wingtips, oxford and casual boots are meant to give you a stylish and classy look that you can wear everyday to your workplace. We are often judged by our shoes. People notice them to assume your social status.
When you are looking for formal footwears, choices are endless. What you want to get should depend on where you work and what type of work you do.
So, all you need is to find the right pairs of men's shoes to achieve a sharp professional look. Also, make sure your shoes are tidy and shiny all the time.
Pick the right frames
Even if you don't have a prescription, glasses can be worn as an accessory. If you already know the different types of frames that are out there, you would know how glasses can help you with your overall appearance. This is why companies like Specscart UK are designing glasses that are specifically meant for working individuals.
Whether you wear rectangular frames, round glasses or the browline ones, you are only projecting professionalism and a good sense of style. If you want to try something new, translucent frames are one of the latest eyewear trends 2021 and make a great fit for the office.
Suit & tie
Dressing up with a tailored jacket, an ironed shirt and a well-fitted trouser will give you a professional appeal while also boosting your self confidence at work.
We know you love your polo shirts but you might want to save them for weekends. Wearing black or white cotton shirts with well-fitted trousers to your workplace will help you draw attention and finish off your look.
If your dress code is not too formal, you can take the liberty of sporting deconstructed jackets. They have relatively less padding on the shoulders and make for a comfortable business attire. While ties are optional, if you want to wear one, do make sure that they don't have weird patterns on them. One silly wardrobe choice and you won't be taken seriously.
Accessorise with a watch
This might sound like an old school tip, but pairing your formal attire with a decent watch will make your entire look come together. Wearing a nice watch (even if it isn't too pricey) will complement your business attire and help you look more professional.

You might want to stay away from sport watches and go for classic colours like silver or gold to bring life to your formal outfit. Also, leather-strapped watches are apt to sport in a business meeting.

Achieving a businessman look won't have to cost your entire paycheck. Rather, use these simple tips to get ready for your next business meeting. Don't spend too much on accessories but also don't compromise on their quality. Look for cheap  watches or cheap glasses online to create a unique professional look while enhancing your overall appearance.


Hits: 4422 | Leave a comment