How to successfully run your business remotely in 2021
If running and sustaining your own successful business wasn't difficult enough, this past year has been unlike anything we've seen before. With pandemic restrictions stopping us from working normally, many companies and businesses across the globe have been forced to adapt and change they work in order to accommodate this new way of living.
Want to run and build your own successful business remotely going forward into 2021? Take a look at the following short guide, containing a couple of short tips that you might find useful.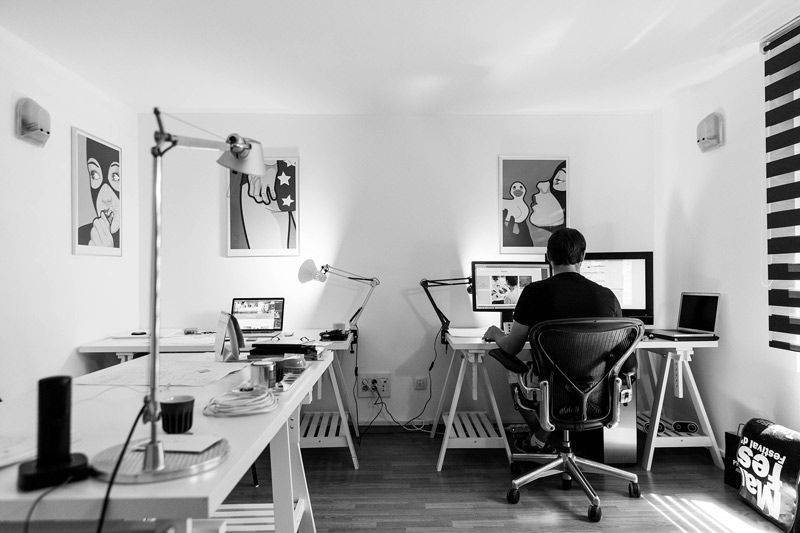 Get the right equipment
While it's possible to make do on your kitchen table with your personal laptop for a few weeks if working from home in special circumstances, you need to make sure that if you're working remotely for the long-term, you have the right home office setup. Not only will this allow you to get the work done as effectively as you would have done in the office, but it also will have long-lasting health benefits. Simple things like posture and eye strain can be caused if you aren't working in optimal conditions, and so you need to nip this in the bud if you haven't already!

As well as sorting out the perfect desk space and making sure you have the right equipment, you also need to make sure that you're using the right software and tools. From the simple toolset that you're used to having on your office computers, to stuff like task monitoring software to help you and your team stay in the loop and up to date on different projects, having the right stuff installed and running smoothly is crucial.

Innovate with technology
While it can certainly feel different and a bit isolating at times working from home rather than alongside your colleagues in a productive environment, most modern homes nowadays have a wealth of technology that can be leveraged and used in order to get the job done quickly and efficiently.

The pandemic is forcing us to innovate and think of new ways to run our businesses successfully. One interesting example is with virtual reality technology, something being used by UK property investment company RWinvest as a way of showing investment prospects remotely to investors still interested in capitalising on a growing and thriving market in the UK, but of course unable to visit and view sites in person due to current restrictions.

Make the most of the situation
While remote working has its downsides, there are some benefits of running your business from home that you won't necessarily have been able to take advantage of when in an office. Not only are the overheads cheaper for those starting out, as of course you won't have to pay to keep the lights on, but you can also take advantage of the vast talent pool out there if looking to hire employees, being able to work with anyone from around the world rather than having to worry about hiring someone that is able to travel to the office.

Of course, in order to stay connected to your team you're going to want to be able to meet at least occasionally for meetings etc., but it's something to keep in mind for the future, as many forward-thinking companies are starting to expand their horizons and employ people from all around the globe!


Hits: 1214 | Leave a comment