How to Stay Stylish While Exercising
Are you a fitness fanatic? Do you also just so happen to have a passion for fashion? If so, you should combine these interests of yours by putting the advice laid out below into practice.
Here are five steps you can take to stay stylish while exercising.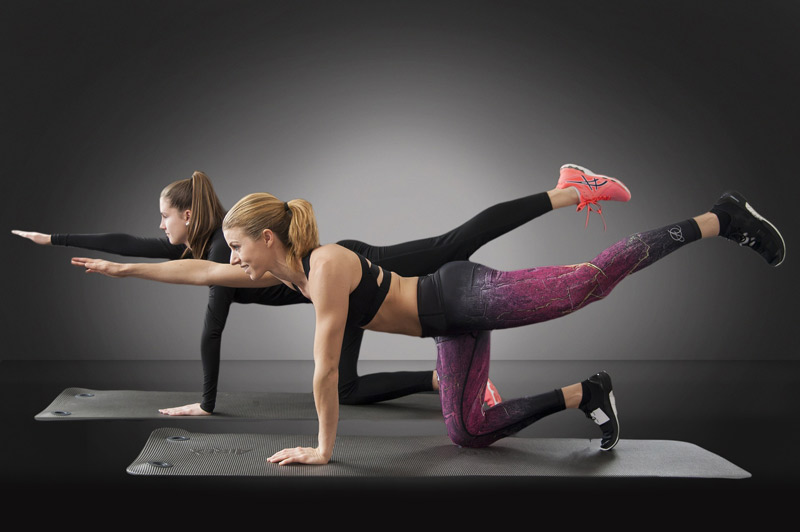 Purchase a fitness-tracking timepiece
Nowadays, timepieces don't just tell the time. There is a plethora of wearable tech devices out there on today's market that are designed specifically to improve workout regimes. When you strap an Apple Watch to your wrist, for example, you will have the capacity to track your exercise routines, monitor your blood pressure, and even check your oxygen levels. The best part of all for fashion-forward fitness fanatics like yourself? These watches look the part as well! For a comprehensive Apple Watch comparison, be sure to check out Superwatches.com.

Invest in breathable clothing
You're not going to look very stylish if you're constantly dripping in sweat. To fend off sweat patches while you work out, you're going to need to invest in breathable forms of clothing. This will help you to stay cool while you pound the treadmill, and it will stop you from looking flustered when you start lifting weights.

If you want more information about the clothes, garments, and fabrics that you should be purchasing in this instance, take a look at this helpful article at NYmag.

Keep redness at bay
Whenever you push yourself to the limit with your exercises, you will be liable to suffer with excessive redness. This isn't a good look either, which is why you must attempt to keep this plight at bay by putting the following advice into practice:

- Make sure you exercise in environments that are cool and well ventilated
- Refrain from working out in dark items of clothing
- Most importantly, make sure that you remain hydrated throughout the course of each workout regime

Practice exceptional gym hygiene
This one should be a no-brainer, but it's worth mentioning anyway. You must carry out exceptional gym hygiene measures if you want to look good while you're working out. You're not going to look (or smell, for that matter) very attractive if you don't make an effort to wash yourself and clean your clothes after each workout.

If you want to avoid hygiene hazards at the gym, you must:

1. Wipe down each piece of gym equipment that you use

2. Wear suitable footwear (sliders, for example) whenever you enter communal pool/shower areas

3. Bring and use your own mat for floor-based exercises

Use proper exercise form
If you truly want to look the part while working out, you need to use the proper form for each exercise that you attempt. No matter how fashionable you are outside of the iron paradise, you'll never look stylish in the gym if you fail to achieve the perfect workout posture!

Rest assured, if you put all of the advice laid out above into practice, you'll be sure to look stylish whenever you work out.


Hits: 3054 | Leave a comment