How to Surprise Your Loved Ones with Special Flower Arrangements
Flowers don't just communicate our love and admiration; they can also be customized to suit the recipient's taste and even reflect their personality. Flowers embody different traits; there are romantic flowers, kind and open flowers, and bright, cheerful flowers full of spunk and life. This means that you can find a flower with identical characteristics to your loved one. If you want to surprise a special someone, we have gathered a collection of flower arrangements that you can choose from for any occasion, so let's get right to it.
Boutonnieres and Corsages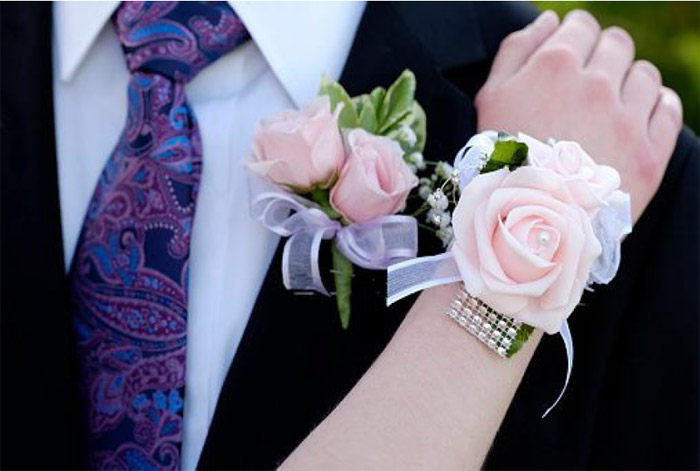 Boutonnieres and Corsages are very unique and personal arrangements. These flowers are gifted to a person to wear for a special occasion. Placing flowers on someone's hand or suit is a very intimate and loving gesture, which is why this type of gift should be given to someone who you truly adore. When it comes to choosing a boutonniere and corsage, you should make sure that they complement each other, but they don't necessarily have to match. You'll want to ensure you handpick the right flowers to display, as this is a very symbolic gesture that you'll want to communicate effectively. Corsages are placed on the wrist or pinned to the lapel of women's clothing, and boutonnieres are worn on the lapel of men's suits. These tend to symbolize romance or courtship, so consider them for proms or weddings.
Elliptical Flower Arrangement
Elliptical flower arrangements are used for flowers of bright colors. These flowers tend to have an alluring character and are typically gifted in the form of bouquets. Consider these flowers for occasions, such as a wedding or birthday present. Their outstanding features often make them a popularly sought-after choice for brides on their big day. They are the perfect gift for a loved one who you want to make the center of attention for the day. If your beloved is a bold character full of energy and charisma, this flower arrangement is the perfect fit.
Vertical Flower Arrangement
Vertical flower arrangements consist of flowers with very tall stems. Tulips, roses, and carnations are ideal for this type of arrangement. You can include shorter fillers to balance out the arrangement, such as the forget-me-not flowers. This flower arrangement showcases an angelic and soft nature and can be considered for personal gestures, such as a romantic notion or a house-warming present. While roses are considered one of the most romantic flowers, tulips add a touch of sensitivity and grace that make these flower arrangements appear warm and inviting, which is why this combination is the perfect home décor.
Horizontal Flower Arrangement
Horizontal flower arrangements usually consist of many colors to attract the eye and be aesthetically pleasing without seemingly having too much going on. Florists tend to have this type of floral arrangement on display as it is a fascinating decorative piece usually comprised of strongly scented or fragrant flowers and an elegant display. They can be gifted as a table ornament and represent celebration. If your loved one has made a recent achievement, has a new office space or apartment, these flowers are a great way to congratulate them.
Triangular Flowers
This floral arrangement creates a triangular shape by having the flowers with the tallest stems in the middle, with smaller stemmed flowers on either side. These flowers are great centerpieces that you can give a loved one to put on display. However, their most common purpose is for wedding ceremonies. When picking or creating a triangular flower arrangement the best approach is to add a little greenery and make sure the container matches the event where they will be displayed.
Crescent Flower Arrangement
The 'C' shape or moon-shaped floral arrangement is a classic choice because they are so aesthetically pleasing that it is hard to go wrong. While most people tend to place crescent flower arrangements in their homes, they are rather versatile and can be used for a multitude of purposes. The great thing about this type of floral design is that there's a wide range of choices. You can create seasonal arrangements, such as orange flowers with some greenery for fall, and opt for pink, white, and lilac colors for spring. The shape of this arrangement can also incorporate fruit and other ornamental styles to create a modern contemporary look that your loved one may appreciate.
The Oval-Shaped Flower Arrangement
The brightest and tallest flowers are included in the center of an oval-shaped floral arrangement. The green stems and leaves are cut and trimmed in an oval shape and placed as a bed in a flower basket or a bouquet. This type of floral arrangement typically symbolizes elegance, which is why it is best gifted as interior decoration for a ceremony or special venue.
The 'S' shape Flower Arrangement
The 'S' shape floral arrangement is extraordinary in character and size, which is why the occasion has to be as big as its personality. If you are celebrating a loved one that is most dear to your heart and you want to proclaim just how much they mean to you, then you cannot go wrong with this type of arrangement. These flowers are placed in stands to appear upright and include leaves and floral fillers to enhance the look. While this gift is big and powerful, it has an effortless way of boosting any event.
Floral Arrangements with Flower Petals
As mentioned above, the great thing about floral arrangements is that there's something for everyone. So, if your loved one isn't too keen on grand gestures, there are plenty of flowers that prove that less is more. For instance, a floral arrangement of flower petals showcases the beauty in its simplicity - an effortless gift with a very touching and intimate feel to it. You can consider creating a candle with flower petals for a sweet and personal present.
Cascade Flower Arrangement
Last, but definitely not least, the cascade bouquet is the ultimate romantic floral arrangement. Most notably used for the bridal bouquet, they are often big in size and quite heavy. Princess Diana carried this arrangement down the aisle on her big day. So, clearly, there is a very rich and royal-like ambiance to this gift, which is why you'll want to save this one for your significant other.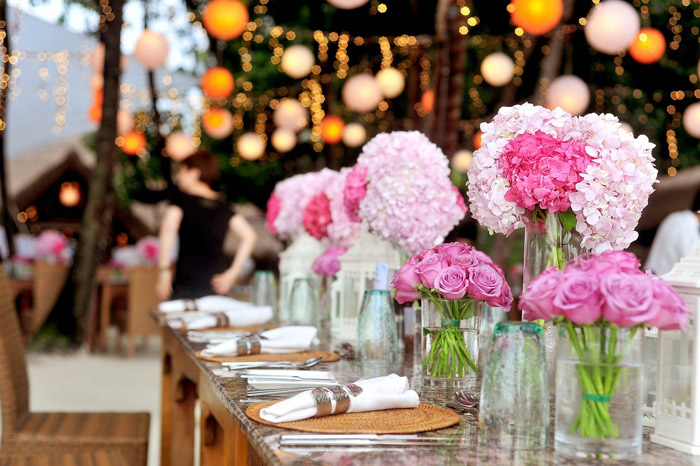 The great thing about flowers is that there's an arrangement for every occasion and every personality type. Flowers are one of the most versatile gifts that hold sentimental value. They can express appreciation, romantic and platonic love, and celebration. They can also be gifted for professional accomplishments such as career promotions or personal occasions like accompanying a 'get well soon' card. Whatever the occasion, there's a special flower arrangement out there for your loved ones.


Hits: 4271 | Leave a comment