The Complete Home Gym Checklist
No matter your fitness level, this year has forced us into rethinking the way we go about our fitness goals in life. This year, our health was in the spotlight because of a global pandemic that killed millions around the world. Yeah, we can cower in fear at home and bolt all our doors like waiting for the disease to come knocking, or we can prepare and boost our immune system by changing our lifestyle for the better.
I chose the latter and achieved great results. But I wouldn't be able to do that without installing a COVID-free and simple gym inside my home. And today, I'll be teaching you how to do the same, in this article.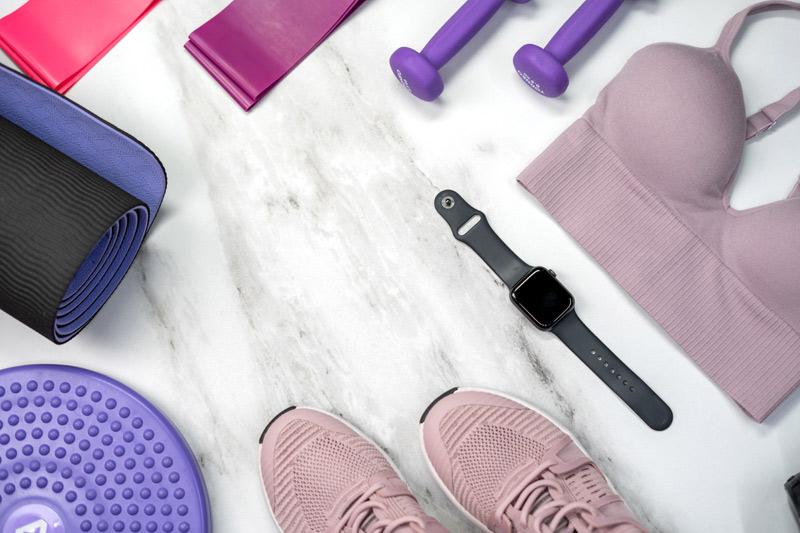 1. Enough space at home
The most important thing you have to consider when setting up a home gym is how much space you have for your workout. If you're someone who likes to lift heavy weights, then you need a bigger space. The same is true for those who like to sweat it out with cardio activities like dances. So to figure out how much space you need, you have to first determine the workout in mind. Sometimes, this happens in reverse order. Since you really can't change anything about your space, unless you do a bit of decluttering, you can only work with what you already have and go from there.

2. A simple mat
Speaking of those who don't have much space to work with, you want to purchase a simple but sturdy mat for all your needs. Even the buffest guy uses a mat for flexibility exercises or just to get some pushups in. A simple mat can actually be the only thing you would need to keep your fitness regimen in, but since this is the complete checklist, we have to move forward.

3. Resistance bands
Resistance bands come in various sizes and strength levels for beginners to complete musclemen. Some do say that it's not really the same as lifting metal, and I do agree. But that doesn't mean you can discount its use. The best part about resistance bands is that they can be easily stowed away when not in use. Plus, it's just so easy to set up! You can transform any room into a home gym with just a mat and resistance bands. On top of that, the possibilities of workout plans with resistance bands are endless! Strength training has never been the same thanks to these flexible tools.

4. Dumbbell Sets
Of course, if we're going to talk about home gyms, then you cannot discount the use of dumbbell sets. Chromium dumbbells are a popular choice these days for good reason. They can be modified to suit any fitness level, and can be transformed into a full-sized barbell! Although you might need a bigger rack if you see yourself plateauing, that would come later on.

5. Pull-up Bar
If you don't have much space but need to get some weight training in, then a pull-up bar is a necessity. Pull up bars are amazing at training your core, your back, and upper body strength. You don't even need to set a dedicated time for working out if you have a pull-up bar installed on your door. You just simply do one pull-up every time you pass by it… then you're on your way to achieving a new look for the next year!

6. Foam rollers
There are a lot of benefits of foam rollers when it comes to recovery, and if you don't know them yet, now's the time to check them out. Foam rollers essentially help improve your range of motion and aid recovery. That's why it's the favorite companion of even the best of athletes around the world.

7. The right apparel
Now that you pretty much have every tool you need to start a decent gym at home, you also have to consider buying the right kind of activewear for your needs. Thankfully, there's an entire clothing section that deals with that, and they mean business. But let me give you a few tips: Buy only what you need. Don't overspend on athleisure clothing and be sure to find the right size. You have to be able to move with ease using those clothes so keep that in mind.

8. Quality accessories
The right clothes can only do so much. For your training, you also need to pair it with the right accessories for daily workouts. These could be anything from comfortable but durable socks and colorful headbands to pretty funky headphones that could keep you pumped.

It can be overwhelming and a bit pricey to set up your first home gym. My advice? Take things slow. It will take a while before you can see a return on investment on these items. However, remember that these items will only be worth it when you use them regularly.


Hits: 4776 | Leave a comment