The 5 Best Hoodie Designs
Over the years, hoodies have become the go-to casual fashion wear, especially for men. This piece of clothing can be worn to parties, casual outings, during the winter, and sometimes in summer. It fits every possible kind of outing with friends you can think of. However, different kinds of hoodies can be worn on different occasions, depending on their designs. They can also be worn as techwear.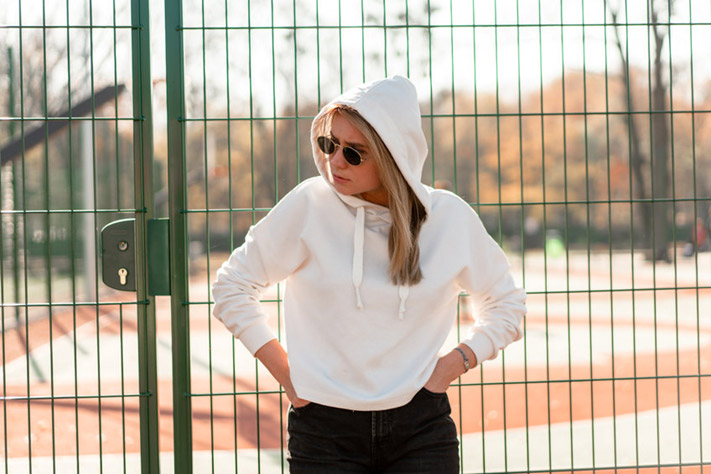 Types of Hoodies and How to Wear Them
In this article, we will be highlighting the best hoodie designs you can find anywhere for different occasions.
Cropped Hoodies
This hoodie design gives the wearer a stunning look. It comes with a V-neck design and can have either short or long sleeves, depending on the wearer's choice. It is mostly worn by men looking to go out for a couple of drinks with friends at night. Women can also wear it with a long pair of black trousers and red sandals. An oversized wristwatch can also be thrown into the mix to spice up the design.
Naruto Hoodies
Fans of the popular anime series mostly wear this design and there are lot of fans. Among all hoodie designs, the collection of naruto hoodies is the most prized and sought-after by kids and teenagers. Unlike other designs, naruto hoodies have no particular time or season to be worn. Depending on the color, it can be worn with a trouser or shorts and any sneaker you can find. Due to its high demand, there are a lot of fake ones on the market, so you should be careful when getting one.
Camouflage Hoodie
When it comes to classic and timeless, no design beats the camouflage hoodie. This is one of the most loved designs for men, especially those who are big fans of the military. With an olive green color and a black robe around its neck, this is one hoodie every man should have in his closet. This design can perfectly go with golden chinos trousers or shorts and a well-polished black shoe. The beauty of this design is usually bought out by the sun, which is why wearing it during the day is preferable.
Maternity Hoodie
Mothers, this is a perfect design for you. This design was made for mothers whose kids are below one year old. In this design, there are a lot of zips and buttons. The hoodie is made in such a way that a mother can carry and protect her baby from the cold without having to worry about extra clothing. In the front of this hoodie is a very big pocket perfectly designed to accommodate a newborn baby. This pocket is detachable and can be removed by the mother when the child outgrows it. It mostly comes in dark blue and can be worn with a pair of skinny light blue jeans trousers and flat sneakers.
IHoodie
If you are looking for a hoodie for your mobile phone or iPod, you need not worry anymore; IHoodie is here for you. This hoodie was designed to protect mobile devices from harsh weather conditions like the sun, rain, and cold. This hoodie comes in different colors and sizes. When looking to buy an IHoodie, it's important that you choose one that matches your outfit perfectly.

Hoodie designs come in different styles and colors, so when picking one, you must ensure you go with one that matches your identity. Also, always go for hoodies that are within your budget.


Hits: 6323 | Leave a comment