6 Hot Athleisure Trends to Elevate Your Wardrobe
Athleisure has transformed from a fashion trend into a league of its own. Like formal wear and business wear, athleisure has carved out a profitable piece of the fashion industry pie, offering a solution to those unwilling to sacrifice comfort for style.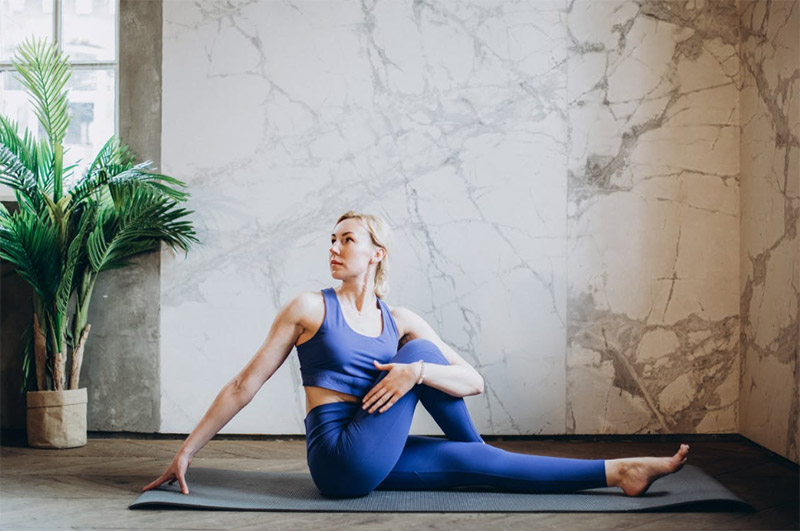 Stylish athletic wear isn't going anywhere any time soon. Here are 6 hot athleisure trends to refresh your wardrobe in the coming year:
Color-Blocking
One of the overarching themes in recent athleisure trends is color-blocking. This 80s-inspired look brings a fun, retro vibe in a more muted, modern fashion. Look for two-toned sweaters and jackets with eye-catching necklines and some bolder, retro-inspired looks.
Opt for breathable fabrics that use dye sublimation rather than screenprinting when looking for color-block athletic wear or when creating your own. Coloring shirts with dye sublimation allows the color to blend with the fabric, rather than creating a separate top layer. This process allows for easier breathing and comfort on those particularly active days.
Monochrome Sets
Just when you thought matching velour suits were a thing of the past, monochrome athletic sets made a powerful return. Whether you're going to yoga or a champagne brunch, these matching sets are a fantastic way to add a pop of color to your wardrobe and create your own artistic flair.
Leggings and sports bras, long-sleeve crop tops and tanks dominate the women's athleisure fashion market. Meanwhile, matching tapered sweatpants and hoodies in jewel tones or neutrals are hot in male athleisure. Pair these outfits with white Converse hightops, a pair of Saye Modelo '89, or retro-chic Birdies Roadrunner Sneakers.
Vintage Cuts
Along with colors and patterns being heavily influenced by vintage designs, cuts are also taking a turn toward 'retro town.' While close-fitting leggings have been a market leader in recent years, flare cuts are making a big comeback. These cuts add a designer-inspired vibe to monochrome sets.
Outerwear styles are also taking a turn back into retro cuts. Hoodies are out, and crew neck or zipper pullovers are in. These designs add dimension to an athleisure set, creating texture between modern necklines and colors and returning designs.
Futuristic Metallics
While many people are embracing the retro vibes, others are looking to a brighter, bolder future. Metallic sets and outerwear are becoming increasingly popular, both for fashion and function. These reflective fabrics offer a safety element when running at night, while also offering a fun element when clubbing.
Many designers are also blending retro color-blocking and patterns with metallic seams and trim, using recessed stitching and fabric glue for a seamless look. With bodycon cuts and fluid movement, fashionistas embracing this style will look fresh from the future.
Active Skirts and Dresses
Dresses and skirts are rarely synonymous with athletic wear; however, tennis and golf players have been sporting these pieces for decades. Now, athleisure is taking over the summer dress industry with simple, comfortable pieces that balance comfort and style.
Millennials will be happy to see the return of the "skort" with form-fitting shorts stitched under the skirts. This trend is the perfect blend of fashion and function - with hot or breezy days being of no concern.
Dance-Inspired One-Pieces
Yoga-inspired looks are another burgeoning athleisure trend that's been growing in recent years. This trend has evolved into ballet and dance-inspired one-piece outfits for training and comfort during the warmer months. From bodysuits to form-fitted jumpsuits, athletes are finding comfort without worrying about clothing riding up or falling down during explosive movements - whether they're at the gym or on the dance floor.

Athleisure is a multi-billion dollar industry that's continuously growing. Take advantage of these upcoming athleisure fashion trends to make your wardrobe stand out.


Hits: 2877 | Leave a comment