Important Tips To Consider When Buying Sneakers 
Purchasing any piece of clothing or accessories can be very difficult sometimes. Oftentimes you have an idea of what you want in your head, but when you enter the store, one of two things happens; it's either the item you desire is unavailable or you see so many other options, which leaves you confused. While some people end up purchasing more than what they initially had in mind, others simply exit the store.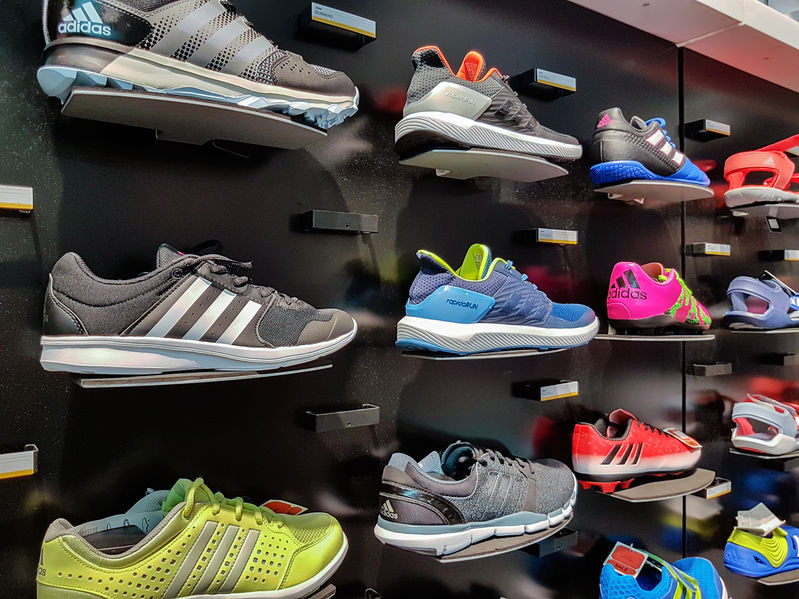 The problem that comes with shopping becomes more difficult when purchasing from an online store. This can be attributed to the fact that most people are cautious about being scammed.  Amongst the hardest pieces of clothing to buy are shoes, especially sneakers. In 2018, sneakers were tagged as the second most counterfeited product on the planet. Annually, millions of people fall prey to purchasing sneakers from the counterfeit market.
How To Choose The Right Pair Of Sneakers ?
When shopping, whether online or offline, certain tips will help you make the right choice. Below are some of the most important tips.
Choose the perfect size
One of the first things to consider when purchasing sneakers is size. Spending money to purchase an item that does not fit is absolutely a waste of money. Apart from wasted money, wearing sneakers that do not fit can result in skin blisters and other injuries. It is essential to note that the sizing methods vary in different countries. Therefore, before making a purchase, find out the sizing method used in the region you intend to order from and send your shoe size accordingly. 
Determine the style and quality
With a market of over four hundred and fifty billion dollars worth of fake sneakers, individuals must be very careful when making purchases in order not to fall victim to the counterfeit market.  Fortunately, measures have been implemented to reduce the sale of counterfeit sneakers. Thanks to technological advancements which introduced search engines, platforms such as thenextsole sneakers shopping platform have made it possible for customers to find and purchase original sneakers with just a simple online search. 
Consider functionality
Various sneakers offer various functions. These functions might include: running, hiking, walking, climbing, or playing golf; basketball, football, tennis, and Tots. To get the most suitable sneakers for yourself, you need to first consider your needs.  

For instance, the New Balance 327 sneakers are specifically designed like running shoes. The soles, heels, weight, and pattern are all crafted to yield a certain traction level, which is suitable for runners. Purchasing such a sneaker for hiking and climbing might cause it to wear and tear easily.
Discover the company's policies
Before buying any item, it is necessary that you first familiarize yourself with the company's policy. Ask questions about warranty duration and return policies. Knowing this information will help you with issues relating to fake or faulty sneakers. 

Other things to consider include carefully inspecting the soles, heels, colors, and projections of sneakers before making a purchase. The above tips will help you when buying sneakers.


Hits: 1843 | Leave a comment