Why Boho is Becoming a Popular Fashion Trend
Boho, which is the short term for bohemian, is a beautiful vintage style of clothing that has remained popular right from the 1960s. With the help of some of the current popular brands the boho unique style never lost its charm, this style is still doing rounds in the fashion world. This article will provide why the simple and comfortable, yet chic boho style is becoming and is still a hot fashion trend.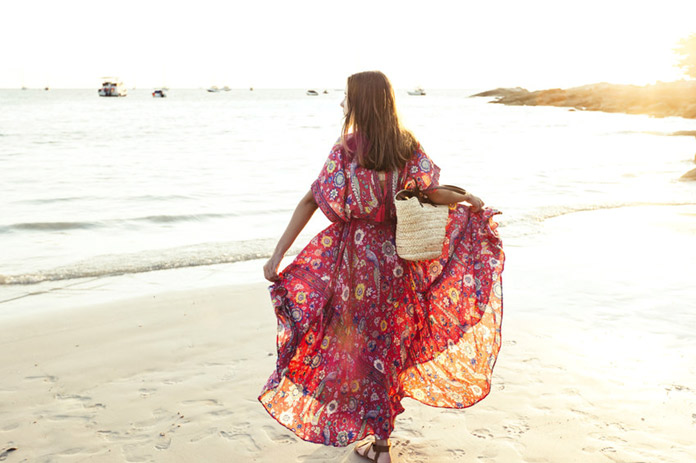 Some Elements of Boho Style - Why Boho Is Becoming a Popular Fashion
The boho style is no longer associated with homeless artists however, it can be a little bit tough to know how to rock the boho style. There are several colors and so many colors associated with the boho style. Here are a few reasons why the boho style is becoming trendy and how to pull off some of the bohemian styles.
Different Layers and Textures
As mentioned earlier, the style was mostly worn by nomadic artists who majorly wear what they can access.
There are no rules to wearing the boho style, the only rule is to spice things up and mix up several clothing materials, and because of this people who like comfort prefer to go with the boho fashion trend.
Natural Fabrics
Wearing natural fabrics is a modern boho trend, many trendsetters are fighting battling for holistic causes, like the non-GMO natural fabrics. It is possible to wear or try to wear as many natural fabrics as possible.
Accessorize
Accessories are the major part of the bohemian trend. Since the boho style was invented by artists, it is not a surprise that a big part of the style is centered around accessories.
Colorful
The boho style is getting famous due to the color getting more attention because the colors. Certain colors like yellows, reds, blues and a little bit of pink are considered to be the main colors of the boho style, to be on the safer side it is better to pair up natural colors to stay on the safe side.
Matching Colors
In addition to wearing certain colors, it is important to know how to match up the colors to avoid looking tacky. Another reason people loved the boho style is the way the colors are paired and worn.
Comfort
Another major reason why the boho style is being obsessed is because of the comfort of the materials. Bohemian materials are light and loose and even the shoes feel comfortable, in the world of stress, people will want to wear something that feels comfortable to go about their daily lives. Not to mention, the bohemian material could be worn to several places like the grocery store, a pub, club, and even music festival events.
Conclusions
The cute boho dresses are one of the most popular fashion trends that is being adopted by most people lately. From natural fabrics to eye-catching patterns, jackets, and comfy boots, Boho can be worn in various styles to different events.


Hits: 9742 | Leave a comment