Tips for Creating a Bohemian Style Wardrobe
Born out of the hippie movement of the 60s and 70s, the Bohemian fashion style is a fashion trend focused on oneness with nature and liberty while being natural and eccentric. The style is described loosely as art that is socially unorthodox.Boho is a vintage fashion style, but it has seen a rapid resurgence in recent times. Like any fashion trend, boho chic can be interpreted in many ways. However, a simple guide such as this will help you understand the basics of Boho clothing.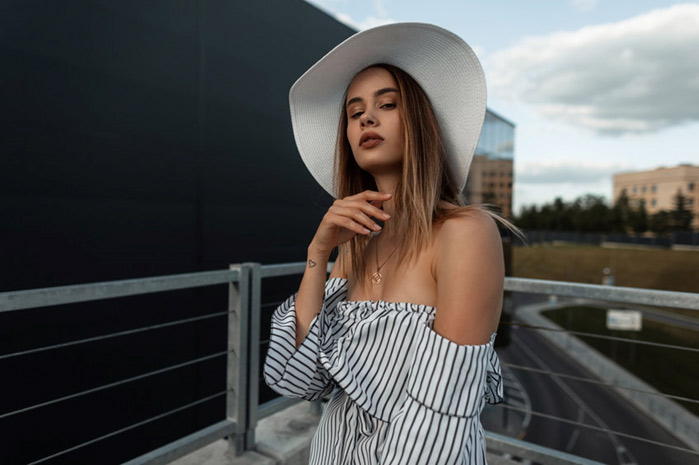 Defining the Aesthetic of Boho Chic
Styling a boho-chic outfit requires you to be willing to leave conventional fashion ideas behind. Boho chic puts a creative and eccentric twist on conventional clothing, including long and midi dresses, halter tops, skirts, and so on. This style differs from the normal fashion standards in the designs and materials used.
The Colors and Patterns of Boho Chic
Clothing often has natural, floral, or paisley designs, with earthy tones of yellow, orange, and brown. The color scheme of bohemian clothing is typically anything but daring. Boho chic has a free-flowing vibe and many ethereal elements. There is no use for monochrome hues. Instead, the style features earthy colors and distinctive embroidery that is not too gaudy. The patterns are whimsical, and motifs of all kinds are favored.

Bright colors, restrictively defined lines, and bright colors do not qualify as boho chic. Boho is unique because although there are some styles or themes that you may find, there are no hard and fast rules. Fashion is about individualism and freedom of expression, and boho chic allows you to display this liberty.
Selecting the Right Clothing and Fabrics
An often overlooked aspect of boho chic is the use of layers. A cute crop top can be worn underneath an oversized button-up shirt or a loose-fitting coat. Simple, flowing skirts and dresses are also a good choice if you want a bohemian appearance.If you are wearing a casual boho outfit, flat shoes are the best choice of footwear. Flat sandals with laces work fine. Low wedges are also a great choice.

The boho appearance is a great complement to a wide range of styles and textures. Where it is possible, go for clothes made from natural fibers such as cotton, cheesecloth, linen, or hemp. In addition, jackets are made of insulating materials like corduroy, denim, suede, and leather, and are also great for bohemian fashion in the winter months.
Accessories Are a Must
No boho chic look is complete without accessories. Rings on as many fingers as you like, stacked bracelets, and necklaces with lots of pendants are more than welcome.

Boho chic is more than just a fashion style. Boho decor is a popular home design theme. Boho chic is one of the most common search terms in fashion worldwide. The quirky and freeing style had captured the attention of younger generations wanting the same things that their forebears who came up with it wanted many decades ago.


Hits: 8415 | Leave a comment