5 Tips for Looking Your Best: How to Style an Outfit Fashionably
As men, we've all heard (and likely poked fun at) the age-old stereotype that women love to shop. However, on average, men spend $10 more each month on apparel than women do. 94% of men cite themselves as having a 'defined' style, so looks clearly matter to a gentleman just as much- if not more- than they do to a lady.
If you're a guy who loves to look great, you likely want to know how to style outfits as well as possible. Here, we're going to take a look at how to put together some classy men's styles so that you can look fantastic on all occasions!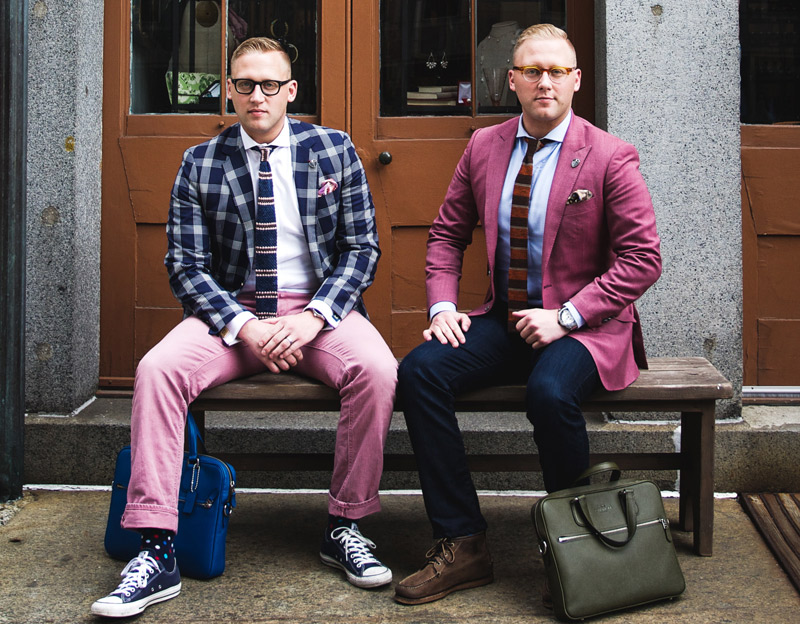 1. Consider the Occasion
When styling your outfit, it's important to consider the occasion that you're dressing for. Casual accessories like men's bracelets or loose skater jackets are perfect for casual outings, but in the office? No.
Consider how formal you need to look and make sure that you look professional when you need to. If you don't, people are going to think that you have no style or sense of a situation, which won't bode well for a first impression.

2. Choosing the Right Colors
You'll also want to choose the right colors when styling an outfit. In a casual situation, you can wear brighter colors. Blues, greens, reds, and patterned print are perfect for flannel jackets and t-shirts.
Professionally, however, muted colors are usually best. A crisp black or dark blue suit is always a classic choice. You can, however, pair it with a fun tie if you want to give yourself an approachable air.

3. Matching Belts, Ties, and Shoes
Speaking of ties, it's crucial that you match them to your belt and shoes. You don't want to wear a white tie with brown shoes- that would look strange. Colored ties should be reserved solely for black belt/show combinations.

If you want to wear shoes and belts of a different color, make sure that they don't clash with one another. If you're unsure, ask for a second opinion!

4. Timeless Timepieces
Having the right luxury watch is essential for any man's wardrobe. Not only is a watch a functional timepiece, but it also is an investment and a status symbol. People will judge your class and taste based on the quality, style, and color of your watch, so you'll want to make sure that it's a good one.

Get something that matches the majority of your outfits. Silver and white gold bands are usually your best bet. Paired with a sleek white, black, or blue face, these watches go with just about any suit.

5. Other Classy Men's Jewelry
In addition to high-end watches, there are also Roma jewelry pieces that work well for both men and women. This includes thick sterling silver rings with leaf or filigree detail. If you want to spice up your outfit even further, get a ring or wristband that matches your favorite cufflinks or tiepin.

More on How to Style Amazing Outfits
There are a lot of aspects to putting together the perfect outfit, but you now know some of the most important considerations.

Now that you have some tips for how to style men's outfits and look as handsome as possible, it's time to learn more. Check out the 'dress code' tab on our home page for more information on what to wear in various social and professional settings.

Stay classy!


Hits: 6193 | Leave a comment