Jane Birkin's farewell: Unveiling the legacy of the iconic Birkin bag
English-born singer and actress Jane Birkin has been found dead aged 76 in Paris. The star is infamously known across music, film, and fashion, and besides her scandal for her feature in the banned song Je t'aime… mois non plus with Serge Gainsbourg, she also inspired the iconic Birkin handbag from Hermes.
Coming in second to LVMH, Hermes is now valued at $218 billion according to Bloomberg, making it the second most valuable luxury brand in the market. Surpassing many big-named pharmaceutical names, this article will look into the mark in which one of the best American actresses made for this iconic brand, and the world of Hermes today.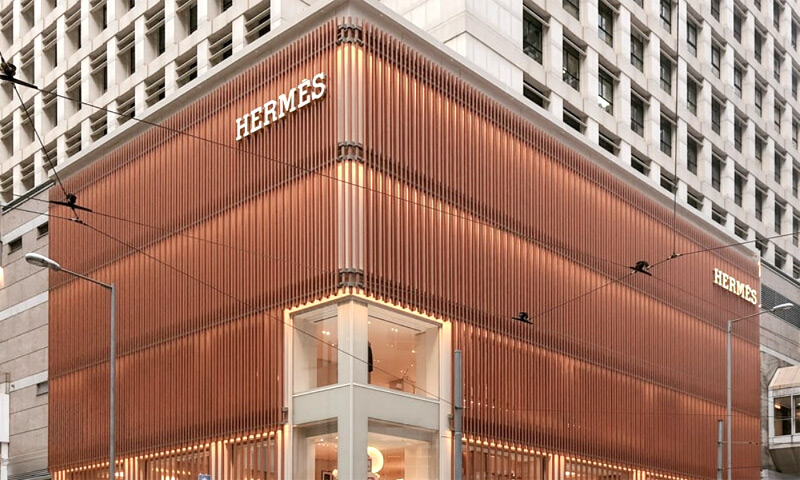 Who is Jane Birkin

Born on the 14th of December 1946 in London, Jane Birkin forged herself an incredibly prosperous career. First gaining fame in the 1960's and through to the 1970s, Jane was often featured in both English and French films. She is best known for her role in the film title "Blow Up" in 1966, and her risque relationship with French director Serge Gainsbourg.

The hit song Je T'aime… Moi Non Plus was recorded in 1968, just months after Jane and Serge met, though it was originally written for his ex-girlfriend Brigitte Bardot. She soon after withdrew all rights for its release, where Jane then cemented herself as his partner by taking Brigitte's position in the track. The song was banned on radio stations in numerous countries and condemned by the Vatican due to its risque and sexual lyrics. Though that was a negative for Jane, this did however open endless doors for the pair, as international stardom came shortly after its release.

Jane Birkin was renowned for her own style, allure and attitude, and her gap-toothed smile is what set herself apart in a saturated market of inspiring actresses. Having moved to France in 1969, Jane always held on to her incredibly British wispy accent, which made her own entity in the world, and her voice stood out in film.

Jane inspired the incredibly exclusive Hermes Birkin bag from a one-off encounter with the chief executive of Hermes on an airplane in 1983. On a flight from Paris to London, Chief Executive Jean-Louis Dumas was placed beside Jane, where the iconic bag's design was discussed due to one issue – Jane not having an appropriate bag for a flight. Seen to be stuffing her straw bag in the overhead compartment, and having items spill out, Jane complained that there were no leather weekend bags in which would do the job for traveling, or that she liked. Just one year later, the incredibly exclusive Birkin bag was born, and that's what built the world of Hermes into who they are today; along with the Kelly bag, which was inspired by Grace Kelly.

What is a Birkin Bag?

The Birkin bag has not always been in high demand, and in fact it took the 1990's "IT" girl style to really help it take off. Featuring in incredibly popular shows such as Sex and The City, or Will & Grace, the designer trend really catapulted into a phenomenon, where celebrities and the ultra-rich were jumping on the trend.

This worldwide craze slotted itself in with the world of elites, as this handbag is hard to obtain, due to the Hermes procedure of sale, and pricing. Just by popping into a Hermes store, you would need to place yourself on a long waiting list and pay more than £8,000 for one. If you are lucky to be offered this desirable bag, then it would not always be the color you're after, and additional spends in store apply.

The world of resale for Hermes has taken an influential turn, where you could pick up a used Birkin, but it would be at a premium resale price. The most expensive Birkin to ever be sold is the rare white crocodile skin design, with gold hardware, which was sold by Hong Kong Christies in 2017 for £293,000.

The Birkin hallmarks are the boxy, leather design which has four metal studs on the base for protection. The bag has a fold-over flap which is secured with the Hermes signature lock and key fastening. The main signature for making this bag different to the iconic Kelly from Hermes, is the fact that the Birkin has two top handles, opposed to just one for the Kelly.

Hermes World today

The world of luxury items both in the new and resale market have pushed the surge in the Hermes' market share. Attributed to the post-pandemic recovery in China which has bolstered the brands stake, Hermes now sits as the eighth most valued company in the pan-European Stoxx 600 index.

Both the Hermes Kelly and Birkin have become the most iconic statement in the fashion industry, due to its pure demand and ethos that the brand has regarding exclusivity. Noted by some as being a better investment than gold, the Hermes leather goods market is a money well spent scenario for the rich.

Each Birkin is handmade in France, and only uses extremely premium leathers and materials, which include alligator or ostrich. These leathers put a surge in the price, and customers often must wait a matter of years to get their firsthand a bag.

Used as statement pieces by the rich and famous, including names like Kardashians, Trumps and more, a Hermes bag is for the ultimate elites. Hermes International has cemented itself as a trailblazing powerhouse in the luxury world and has managed to exceed their financial position even in the most adverse economic crisis'.


Hits: 4178 | Leave a comment