How Made-To-Order Fashion Is Changing The Way We Shop In A Sustainable Way
Fashion is one of the most polluting industries in the world, producing more carbon emissions than international flights and maritime shipping combined. It also generates a huge amount of waste, with millions of tons of clothing ending up in landfills every year. Fast fashion, which relies on mass production, low quality and cheap prices, is largely responsible for this environmental and social impact.
But there is a growing movement of consumers and brands that are looking for a more sustainable and ethical way of dressing. One of the alternatives that is gaining popularity is made-to-order fashion, which means that garments are only produced after a customer has placed an order for them.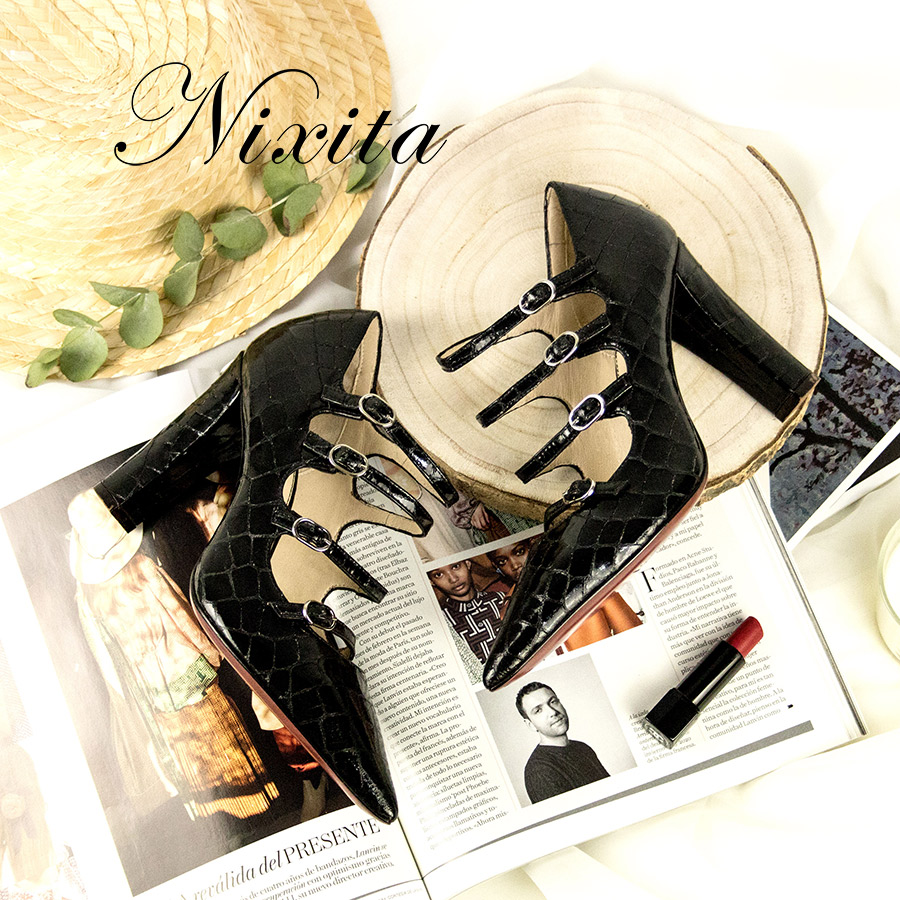 Nixita made-to-order women's high heel shoes
What Is Made-To-Order Fashion?
Made-to-order fashion is a form of customization that allows customers to choose their preferred style, size, color and sometimes even fabric and details of a garment. The brand then makes the garment according to the customer's specifications and delivers it to them after a certain period of time.
This process differs from the traditional fashion model, where brands produce large quantities of garments in standard sizes and colors, and then try to sell them through various channels. This often leads to overproduction, overconsumption and excess inventory that has to be discounted or discarded.
What Are The Benefits Of Made-To-Order Fashion?
Made-to-order fashion has many advantages for both customers and brands, as well as for the environment and society. Some of the main benefits are:
Less Waste
By producing only what is needed and wanted, made-to-order fashion brands create minimal waste and eliminate overproduction and overconsumption. The logic is: they don't carry excess stock, so they don't create excess waste.
This also means that they use less resources, such as water, energy and chemicals, to make their garments. According to a study by McKinsey & Company, on-demand production can reduce fabric waste by up to 30% and greenhouse gas emissions by up to 60%.
Deeper Appreciation for Garment Production Process
There is a longer lead time between ordering and receiving a garment, but this should remind you that patience pays off. In this way you realize that there is time and effort that goes into making clothing that lasts. So, made-to-order slows down the rate of production, but it also slows down our expectations of fashion and reminds us to consume less and buy only quality products that we will wear longer.
Additionally, made-to-order fashion can foster a closer relationship between customers and brands, as well as between customers and makers. Some brands even share the stories of the artisans who make their garments, or allow customers to communicate with them directly. This can create a sense of transparency, trust and loyalty that is often lacking in the fast fashion industry.
Size Inclusivity
Made-to-order fashion business models are also a good way to make fashion more inclusive for plus-sized folks or people with disabilities. Because made-to-order garments are often tailored to the customer's specifications, this business model opens up an abundance of style options for ordering plus-sized garments.
Moreover, made-to-order fashion can also reduce the need for returns and exchanges, which are costly and wasteful for both customers and brands. By offering more accurate sizing and fit options, made-to-order fashion can ensure that customers are satisfied with their purchases and keep them for longer.
Stronger Emotional Connections to Our Clothes
Overall, the made-to-order process is more personalized, because the garment you order is made just for you, and there is something very special about that. These emotional connections with our clothing help to heal the disposability mindset that the fast fashion industry thrives on. Plus, there is a sense of power in being the co-creator and collaborator of your own shopping experience, instead of just a consumer.
Research has shown that when we customize or personalize something, we tend to value it more and take better care of it. This can lead to longer-lasting garments that we cherish and wear more often, reducing our environmental footprint and enhancing our personal style.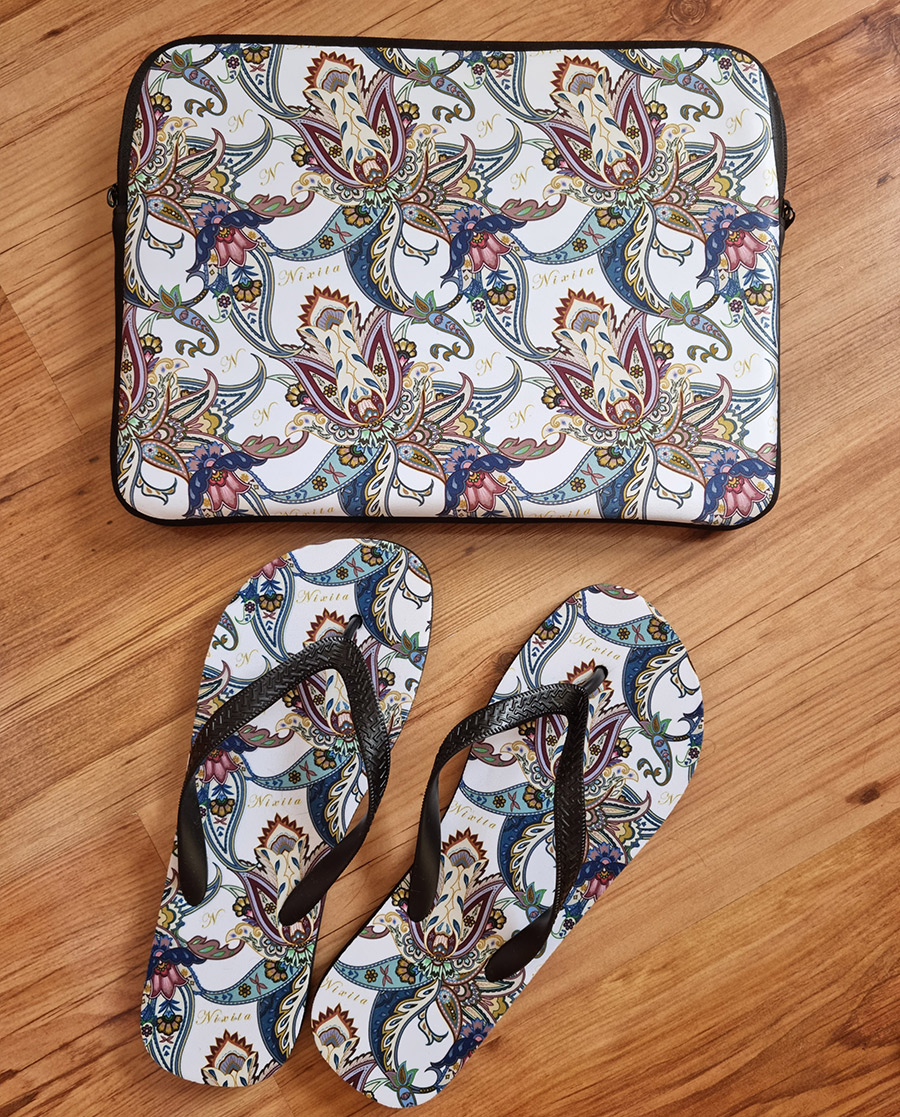 Nixita flip flops and laptop case printed on demand
Where To Find Made-To-Order Fashion Brands?
If you are interested in trying out made-to-order fashion, you will be happy to know that there are many brands that offer this service across different categories and price points. Some examples are:

• Nixita: A European brand offering matching products made-to-order, offering also the possibility for persnalizations with the customer's photo for some products like dresses, scarves, small bags, flip flops, laptop cases, etc.

• Frilly: A US-based brand that allows you to customize every detail of your garment using 3D renderings.

• Bug Clothing: A UK-based brand that makes linen clothing in small batches and offers made-to-order options for different sizes and lengths.

• Elle Evans: An Australian brand that makes swimwear and activewear from recycled plastic bottles and offers made-to-order options for different styles and colors.

• By Rotation: A UK-based platform that lets you rent or lend your clothes to other users, and also offers a made-to-order service for some of their items.

• Birdsong: A UK-based brand that works with women's groups and social enterprises to make ethical and sustainable clothing, and offers made-to-order options for some of their styles.

These are just a few examples of the many made-to-order fashion brands that are shifting our mindsets when it comes to the unsustainable speed and wastage of the fashion industry. By supporting them, we can not only enjoy more unique and personalized clothing, but also contribute to a more circular and inclusive fashion system.


Hits: 2584 | Leave a comment