Fashionable Gambling: Look Good While Playing Your Favorite Casino Games
Playing casino games in a land-based casino can be a really fun experience. However, if this is your first lurk into the gambling world, you might not be sure what to wear to a casino. Don't worry as we have some fashion advice that will make you the most stylish player in the whole establishment. Read on for some hot tips.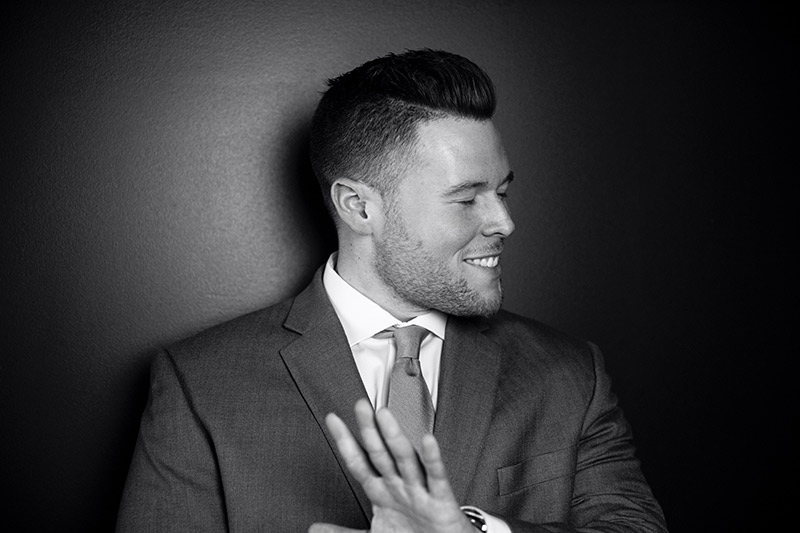 Look into the casino dress code
First of all, it's recommended that you look into the dressing requirements for a casino you plan on visiting. Casinos typically have a dress code that they expect the guests to honor. While some keep it casual, others require smart or black-tie attire. Go to their website and see if you can find the information about the dress code before you head their way. On the other hand, if you pass by it regularly, you might be able to ask someone who works there and learn a bit more.
Make a good impression
Even if the dress code is not important, you would still want to make a good first impression. With that in mind, even if you can enter in your casual outfit, you don't want to be in ripped or dirty clothes. Try to dress smart as that is the chic approach that will help you look sleek and stylish. 
However, remember that just because you're dressed in smart clothes, it doesn't mean that you will be making smart decisions when it comes to gambling. Before you start playing, make sure to consult online guides that will provide you with some useful gambling knowledge. For example, if you want to play table games, consult places like the SkyCity Casino to learn more about roulette and other interesting casino games. Combining the knowledge and the looks will ensure you leave a good impression.
Remember to stay comfortable
That being said, nothing is stopping you from still being comfortable. Whatever the dress code, you will probably be able to tune it a little bit to your preferences. Here is no need for stiletto heels if you prefer chunky platforms. Opt for your comfiest loafers if you plan on spending the entire day at the casino. Bring your favorite cardigan if it gets chilly at any point although casinos are known to be rather warm. 
Moreover, as many games require you to sit, you don't want tight and constricting garments. Go with loose fits and breathable materials in light colors.
Be playful
Something else that you want to keep in mind is that there is no need to take everything too seriously. When going to a casino, you want to have fun. So, don't compete with others in terms of what you're wearing. There is no need to break the bank in order to fit in. Look through your closet and see which pieces you can combine to create a fun outfit that will help you feel confident.
Keep up with the latest fashion trends
If you have the means and the will, you can also stay on top of the current fashion trends. What is more, even being trendy doesn't have to include spending too much money, if you already own some classics that are popular at the moment. Spend some time on fashion blogs to see what's the buzz. 
For example, monochrome dressing is one of the biggest trends – it entails wearing just one color or a few shades of it. You can also try some other trends that reflect your style, whether it's a floral dress, a bomber jacket, or something else.
Tips for men
So, as there are many dress code alternatives you can encounter, you don't have to stick to only one kind of outfit. However, here are a few options if you're running low on ideas. 
For example, you can put on a collared shirt, a nice pair of dress pants, and dress shoes. Keep the pants neutral in black, navy, or beige while the shirt can have a subtle pattern. If you need a more formal getup, opt for a suit in charcoal gray or navy with a light-colored button-down shirt. A tie is optional but it can upgrade your entire look. In terms of accessories, a nice watch is always a great addition.
Tips for women
When it comes to ladies, they have more combinations at their disposal. For one, they can opt for an elegant, long, sleeveless, or backless dress in silk or chiffon if they're going to a really upscale spot. On the other hand, they can also stick to smart pants, a stylish blouse, and a simple cardigan. 

Shoes can be heels or something more comfortable like loafers or flat knee-high boots. It's recommended to avoid open-toed shoes like flip-flops and sandals. Necklaces and earrings can add a touch of elegance and a small handbag or a clutch is a must.

If you're going to a casino for the first time, you might not be sure what to wear. While some allow casual attire like hoodies and joggers, you should put in some effort and come up with a stylish outfit.


Hits: 4551 | Leave a comment