Your One-Stop-Shop for Black Tie Dress Code
Whether you're preparing for a wedding, gala, charity ball, work function, or other black tie events, shopping for a fancy outfit can be tons of fun. The only question is: what's the best one-stop place to shop for black tie dresses?
Reformation has an excellent selection of high-quality black tie attire no matter what your style is or what function you're attending. Read on for a snapshot of some of the stunning looks you can enjoy from Reformation.  
Seasonal Attire
No matter what time of year your event is taking place, Reformation has styles that suit every season. 
Winter
Staying warm during a winter event doesn't have to mean sacrificing your look to cover up. Choose dresses with sleeves and long, full skirts to keep yourself covered to provide a bit of warmth. Reformation's Delphi Dress is the perfect option with long sleeves and an A-line skirt with a chic slit.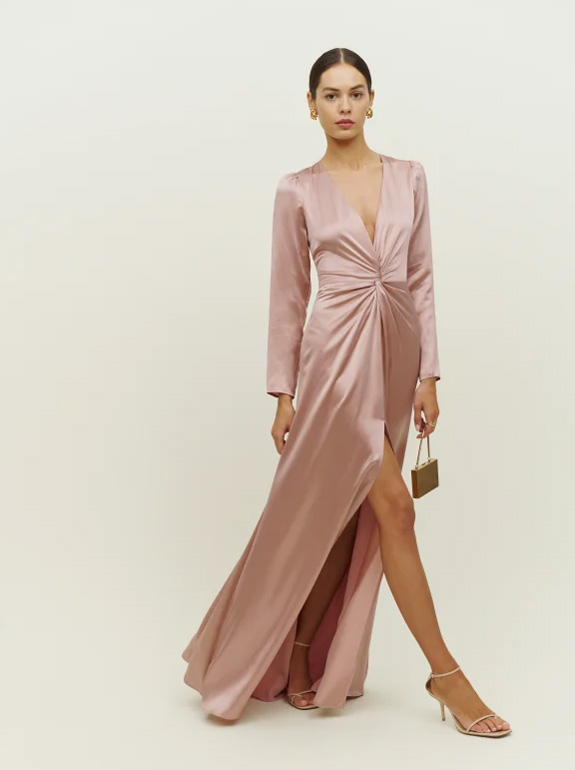 Delphi Dress
Summer
Bold colors, shorter hemlines, and exposed shoulders are great style options for summertime events. Reformation isn't just about the long, full skirts. The brand has gorgeous options for summer styles that pair well whether the event is at the beach or a country club. The Zenni Dress is a must-have for warm-weather events and comes in bold or neutral colors to match your vibe.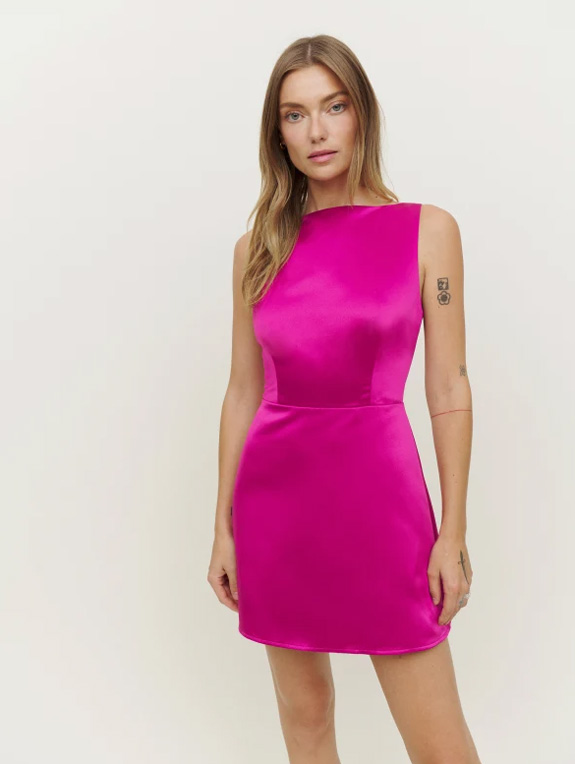 Zenni Dress
Spring
Florals and spring go hand in hand for a reason. The print is perfect for springtime, even for black tie dresses. Reformation has stunning floral dresses whether you're looking for a muted design or something with bold prints. Reformation's Tripoli Dress in the Donna print is perfect if you're looking for a floral dress that makes a statement.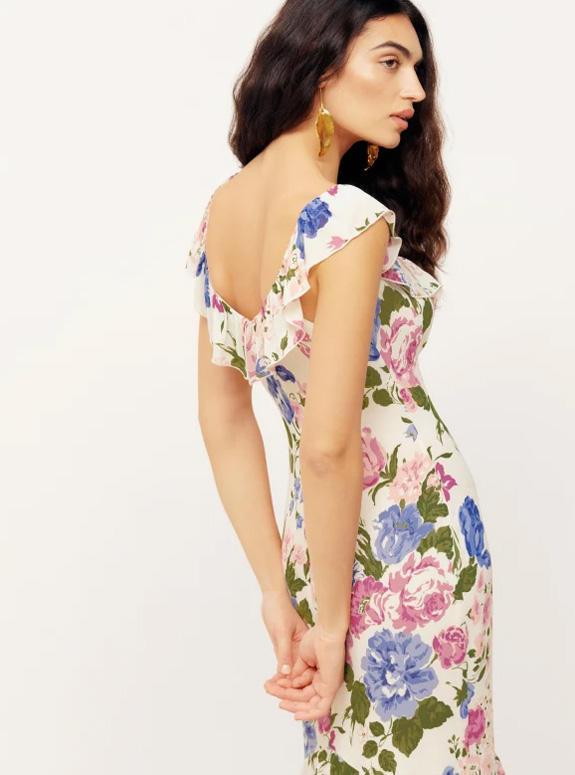 Tripoli Dress
Autumn
Red, orange, yellow, and brown are gorgeous autumnal colors and look stunning as part of your black tie attire. Depending on whether the event is early fall or late autumn, you'll want to choose a dress that provides enough coverage to keep you comfortable. The Barrow Dress in Zest by Reformation is a show-stopping silk dress that's perfect for your fall event.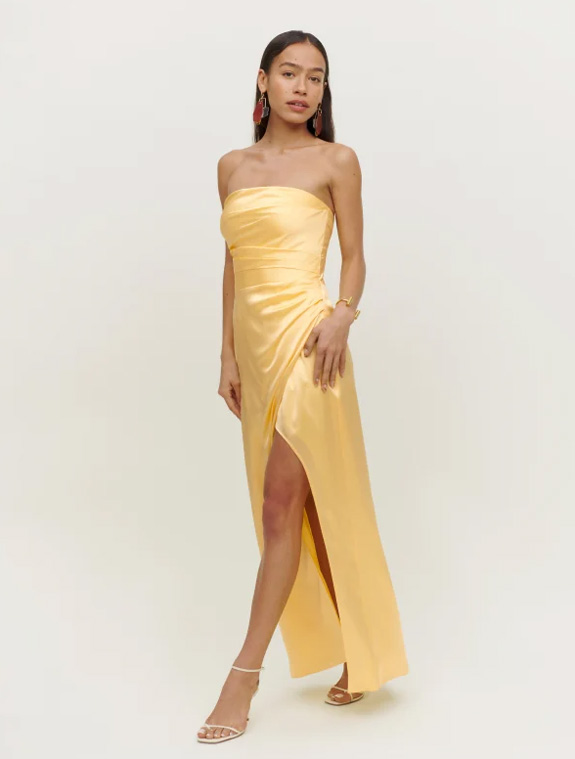 Barrow Silk Dress
Black and White Theme
Black and white theme events are incredibly popular. Don't let the lack of color make you feel like you have to settle for a "boring" look. Reformation has plenty of black or white black tie dresses that leave you looking absolutely elegant. Reformation's Chania Silk Dress comes in black or ivory and features a fancy lace detailing that's anything but boring.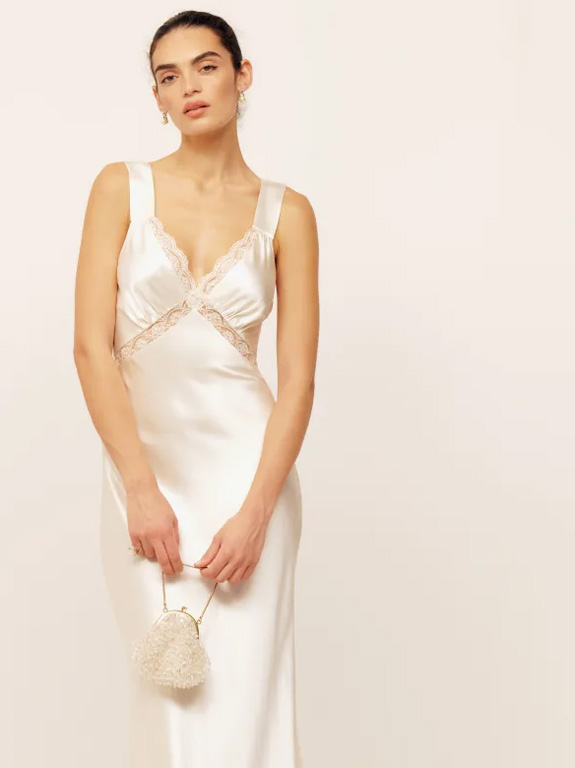 Chania Dress
Romantic Chic
Weddings are the perfect black tie occasion to opt for a romantic style gown. Silk, lace, and florals are an excellent nod to romance, and Reformation has gorgeous options for you there. The Carlow Two Piece in soft pink features feminine ruching that's perfect if you're looking for a romantic dress.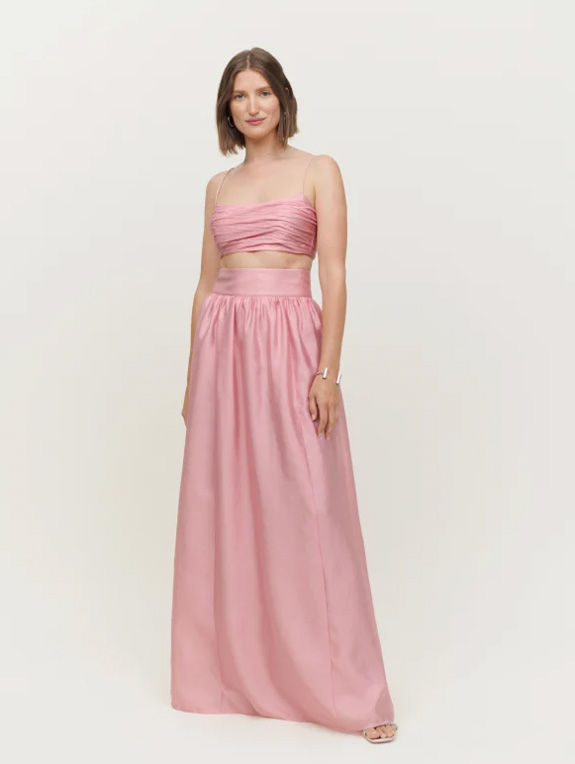 Carlow Two Piece
Wild for Florals
You can't go wrong with floral black tie dresses. While florals are obviously great for spring, the print can work for any event no matter the season. Reformation has no shortage of floral dresses so if you love a good floral gown, this brand is the way to go. The Veria Dress is an incredibly popular design from Reformation with three different floral design options.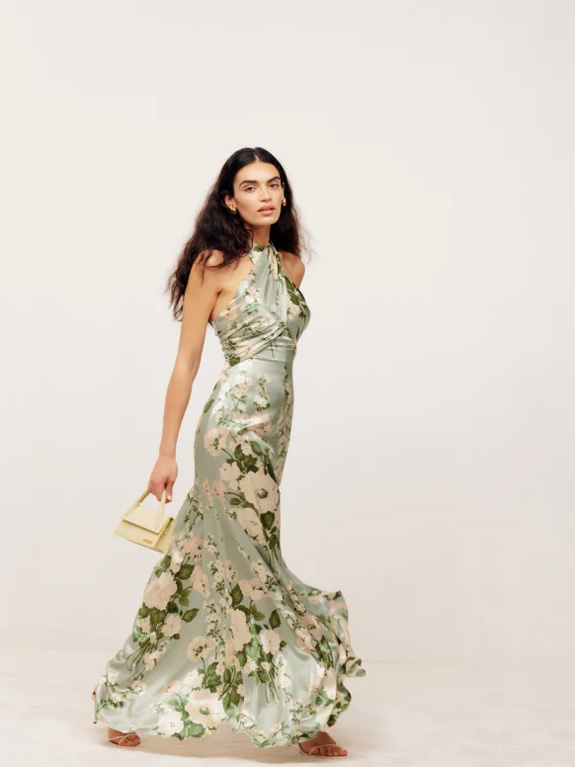 Veria Dress
Jumpsuits and Two-Pieces
If traditional dresses aren't your style, don't feel compelled to opt for that for your next black tie event. Jumpsuits and two-piece sets make excellent options that are just as stunning as black tie dresses. Reformation wants you to feel confident and offers a beautiful selection of non-traditional black tie attire. The Sage Jumpsuit is an outfit you are sure to get compliments on at your next event.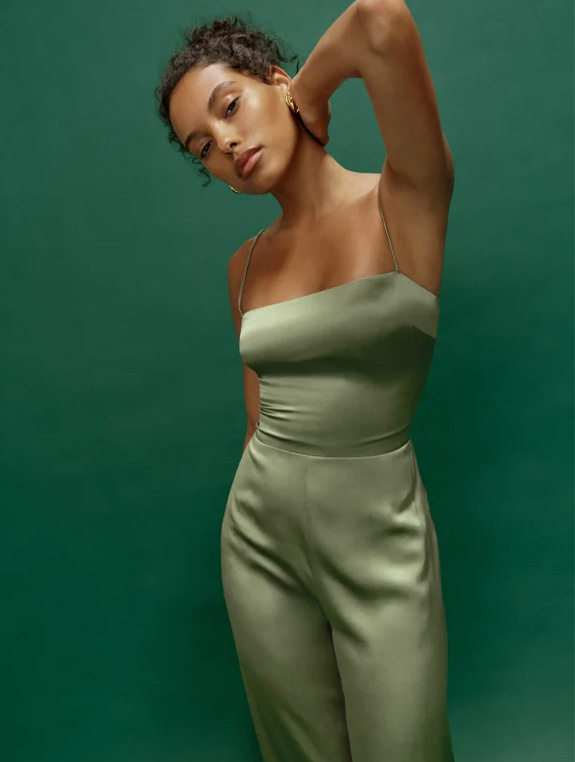 Sage Jumpsuit
Jewel Tone Colored Black Tie Dresses
Jewel tone colors offer a striking look that's perfect for black tie events. Jewel tones can include red, yellow, green, blue, and purple that range from mid-tones to deep shades. Reformation has a lovely selection of jewel tone colored dresses to help you impress other event attendees. The Jasen Dress Es in Forest from Reformation is a stunning jewel tone dress to adorn yourself in.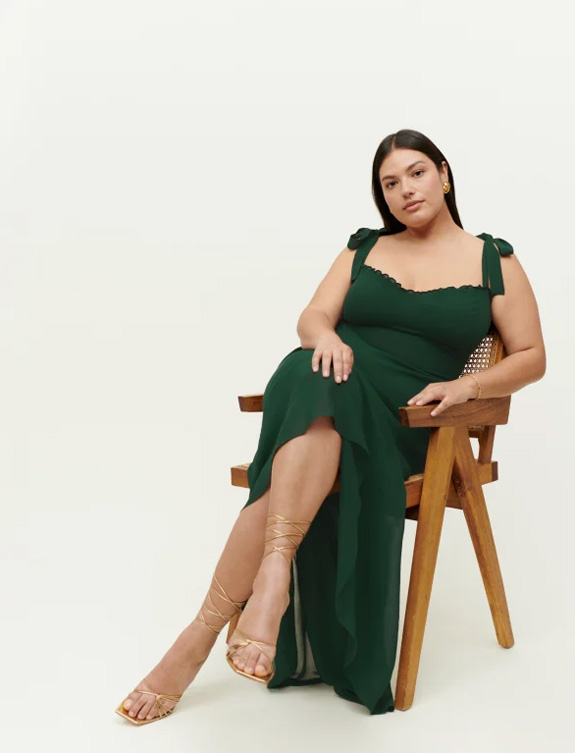 Jasen Dress Es

No matter how many black tie events you'll be attending, you know where to go to find whatever look you're going for: Reformation. With so many options to choose from, you'll never be bored with the selection or have to worry about shopping around to multiple places to find the best look. 


Hits: 4395 | Leave a comment