Everything To Know About Color Contact Lenses
Color contact lenses are one of the best ways to instantly switch up your look, offering subtle yet significant change. While providing you with quality vision correction, color contact lenses simultaneously add a new edge to your appearance. But what color contact lenses should you get to achieve your desired look? Choosing a set that complements your style is simple. Plus, with creativity, you can even use them to create entirely new makeup looks. And with a spectrum of shades to choose from, you can choose from various options depending on your preference. If you have a prescription, they can help correct your vision; however, you can also find non-prescription lenses that can be used solely for cosmetic purposes.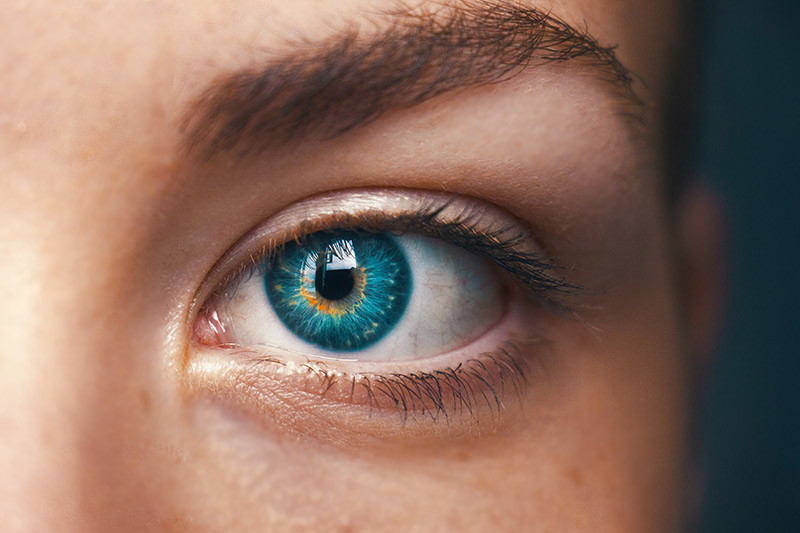 Types of Colored Lenses Available
Lenses can be a great chance to experiment with different colors. They can provide a subtle change or a more dramatic transformation. Take a look at some of the most famous colored lenses available and how you can find the perfect ones whether you want to enhance your natural eye color or achieve a new look entirely.
Opaque-colored Lenses: These are ideal for everyone as they can help to accentuate your natural eye color. Opaque lenses are available in many shades, including hazel, green, blue, violet, brown, and black.
Enhancement tint contact lenses: These have a very light tint to enhance your natural eye color. They are available in blue, green, hazel, aqua, and grey.
Visible tint contact lenses: These have a solid but see-through tint, making them ideal for people with light-colored eyes. The shade of these lenses is usually blue, green, or grey.
Choosing Colored Lenses for Your Lifestyle
If you wear contact lenses, you might have noticed that there are different types of lenses available. The two most common types are monthly color contact lenses and 1- day lenses. Monthly lenses are designed to be worn for one month before replacement. They are comfortable to wear because they allow more oxygen to reach the eye. They are the most popular type of lenses. 1- day lenses are designed to be worn for one day and discarded. They are convenient and easy to use. They are more convenient because you don't have to worry about cleaning them after every use.
How to match different makeup looks?
Subtle and natural: Try a pair of light-colored lenses for an understated and elegant look. Pair them with nude eyeshadow and mascara to make your eyes stand out.
Bold and beautiful: Choose a more striking hue, like green or blue, to draw attention to your eyes. Pair them with a smokey eye for a dramatic effect.
Fun and playful: Want a look that's a little bit more fun and playful? Try a pair of brightly-colored lenses and wear them with a more neutral eye shadow to still draw attention to your eyes without it being a considerable transformation.
Should You Buy Contact Lenses Online?
When you buy contact lenses online, you can be sure that you get authentic products. Online retailers must sell only approved products. Contact lenses should be from reputable eye care specialists to ensure premium quality. Poor-quality contact lenses could result in eye irritation and may even lead to vision problems.

While people may feel that colored contact lenses improve their appearance, others may hesitate to try them. The choice to use colored contacts or not is ultimately a personal one. However, if you are fashion-conscious and want to upgrade your looks, try lenses and see the difference.

Photo: unsplash.com


Hits: 3170 | Leave a comment