4 Tips On How To Order The Best Color Contacts Online
People are increasingly starting to switch from glasses to contacts and they seem to be rather happy with their decisions. Plus, now that they can get contact lenses in different colors, they find all of it rather amusing, which makes the whole idea of wearing contacts even more appealing. Even some individuals that have no issues with their eyesight are deciding to give color lenses a chance and they are definitely seem to be falling in love with those.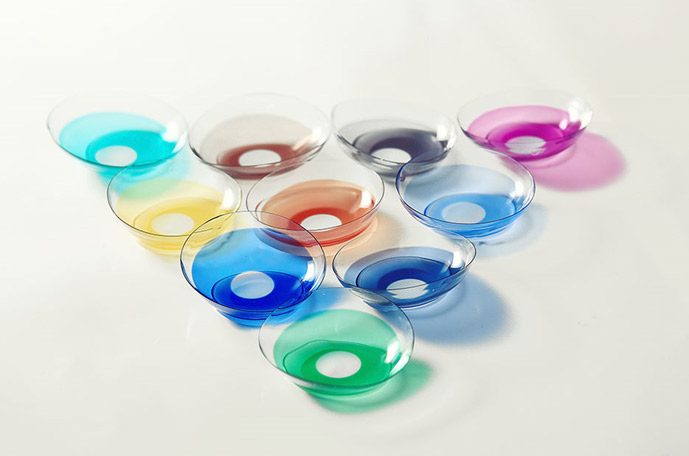 If you have, for whatever reason, decided to get yourself a pair, or a few pairs, of colored contacts, then I have some great news for you. You can now make this purchase online. Yes, you have heard me right. Instead of roaming around different stores in search for the perfect color and the perfect product, you can sit back and enjoy making this purchase from your own home. Click here to check when children can start wearing lenses if that's you need to know.
In any case, the point is that you can now easily order these products online. Yet, you will need to learn how to make your purchase the right way, as I am sure that you don't want to end up regretting it after a short while. Well, to tell you the truth, whether you will regret this decision or not is entirely up to you. If you don't take the time to go through all the right steps when buying this product, then you are definitely going to regret your purchase.
On the other hand, if you take all the right steps and do everything correctly, then you are bound to enjoy your color contacts as soon as they arrive. The only thing is, you might not know how to actually do everything correctly and that's where I come in. I am going to share a few tips with you that you can use when you decide to shop for color contacts. Those tips will help you understand precisely how to go through this purchase. So, here we go.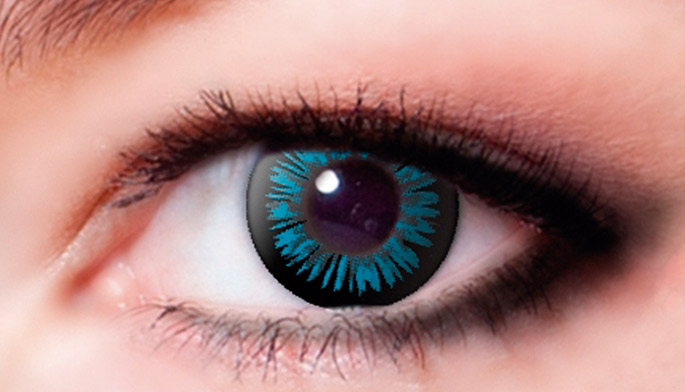 Find A Good Brand
This should probably go without saying, but I feel like I do need to emphasize it, especially since some people might still not be aware of the importance of finding a great brand to shop your contacts from. Now, I am not saying that the brand has to be known worldwide. Yet, it does have to enjoy a certain reputation, at least in their business are, regardless of how small that area might be. To put it simply, you need to find a brand that people like.

How can you, however, check whether people like a specific brand or not? Well, here's the thing. People like to talk about the products that they have used and they like doing so both offline and online. This means that you have the opportunity to either talk to a few people around you directly, and inquire about their opinion, or find some online reviews written about specific brands. Both of these steps will help you determine the reputation of the brand that you are thinking of shopping from.

Choose Your Color
After having found a few reputable brands, you will need to make your decision and place your order. However, you shouldn't do that before choosing the specific product that you want to buy. The brands that you have found might have different products to offer, which is why you should check out and compare their selection of products. This way, you will get to find something you really like, which will make your shopping decision easier.

The most important thing that you have to do while checking out all of those different color contacts is to actually choose the color that you prefer. As you probably know already, there are quite a lot of different colors that you can go for and it is your task to choose the one you would actually like to have. That choice can get quite tricky, since there are many beautiful colors that you might fall in love with. So, when looking the best contacts online - misakicon.com and similar places can help you have a look at a wide selection of colors and decide which ones would be perfect for you.

Check Product Specifications
After choosing your color, you will probably think that it is time to place your order, which is not quite the case. There are still a few steps left. As you probably want your contacts to be comfortable and perfect specifically for your eye, you will need to check out product specifications. Check what these are made of and take a look at their dimensions as well. Only then should you decide which specific product to buy.

Check Shipping Policy
Upon making that decision, you should also have a look at the shipping policy of the particular companies that you are thinking of buying your products from. After all, there is absolutely no point in going through the trouble of choosing your lenses and placing an order only to realize that the particular brand doesn't ship to your specific location. In addition to that, you also want to know how long you will approximately need to wait for your contacts to arrive and it would also be a good idea for you to get informed about the return policies as well.


Hits: 4164 | Leave a comment