Hunter Bell: Southern, in a New York State of Mind
Featuring a delightfully eclectic mix of fabrics and prints, Bell's designs are described on the brand's website as meeting "at the intersection of femininity and sophistication". The result is a signature style of clothing that manages to be playful, yet assertive: puff sleeves, frilled hems and bold colors combined with sleeker, more structured elements.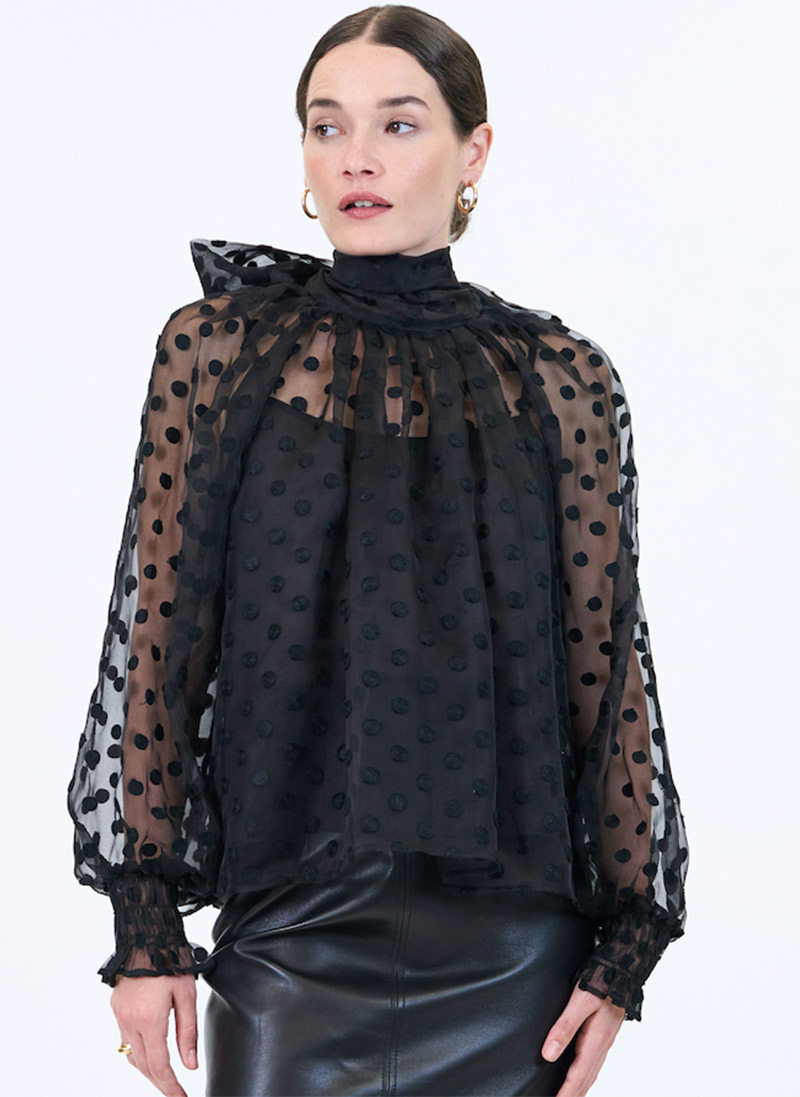 The inspiration for Bell's designs is as diverse as the collections themselves: drawing on a range of sources from travel, music and photography to contemporary art and architecture to create a vibrant array of bold and exciting designs. A certain theatrical flourish can also be seen throughout the Hunter Bell collections, and this may well be attributed to her childhood in Alabama, where Bell watched her mother perform onstage in musicals. While many children might have been drawn to the glamor of performance, Bell was captivated by the work of the seamstress in the costume room.
This catalyzed a lifelong enthusiasm for design that would lead Bell to study interior design at college before switching majors to focus on fashion. During the intervening summers, Bell worked on internships and assistant roles with major designers such as Nanette Lepore.
After graduating in 2003 with a degree in fashion design and studio art, Bell spent three years working as an assistant designer, and in 2006 she founded Hunter Dixon (later Hunter Bell), initially working out of her small apartment in NYC.
A boost of public acclaim arrived in 2013 after winning NBC's second season of  Fashion Star, a reality TV series based around 12 fashion designers competing for the grand prize of $3 million. Bell worked alongside several mentors including musician Jessica Simpson, who celebrated Bell's success with glowing praise. 
Life in "the city that never sleeps" reinforced the already fierce work ethic instilled in her by an entrepreneurial family, but pregnancy with her first child (and later, twins) was met by others in the industry with a degree of skepticism, with some even advising her to close the business altogether.
Bell is clearly undeterred by such naysaying. Speaking to Houston Life, she describes how the comments gave her a boost of motivation: "I like being told that you should close and close up shop. It causes me to be a little more feisty and say no, I'm actually going to push even harder to keep this afloat and keep going."

Motherhood has also done little to hamper Bell's tenacious work ethic, putting paid to the idea that starting a family means the end of creative work for women. Since moving out to Houston, Texas, life looks very different for the acclaimed fashion designer, but the shift away from NYC hasn't slowed things down, particularly with the arrival of twins.Speaking to fashion blog House of Harper, Bell said she was motivated primarily by a passion for her work, her family and a good amount of caffeine ("coffee is my fuel," she quips).

As business continues to blossom, Bell is thankfully not alone in her endeavors: since moving to Houston, Hunter Bell has created new jobs, developing a strong supporting cast of team members Today, the brand is carried by more than 75 high-end specialty stockists across the nation, and in their philanthropic work have also collaborated with Crime Stoppers of Houston to raise awareness of human trafficking.


Hits: 4144 | Leave a comment