Tips for Dressing Your Toddler in the Summer
For most families, especially those with toddlers, summer calls for vacation fun. However, as you shop for your summer styles, you'll realize that dressing your toddler for summer fun is more challenging than expected. The sweltering summer months call for extra special attention when dressing your toddler. Besides striking a perfect balance of style and comfort, you should ensure that your kid is cool and protected from harsh direct sunlight.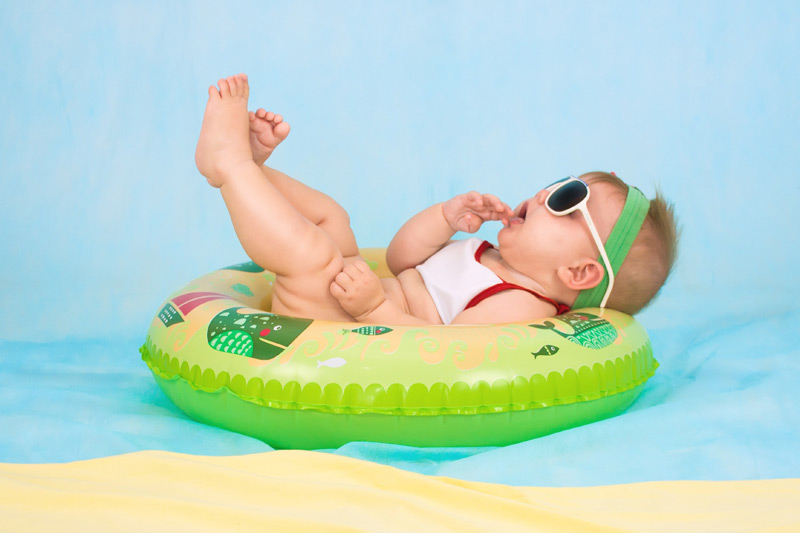 Whether you are buying from a department store or online retailer, you should purchase summer clothing with great caution. If you are new to parenting, Ask Women has plenty of tips and parenting topics, such as when to move the baby to it's own room, pregnancy, breastfeeding, and relationships.
1.   Choose cure toddler shorts for the beach
Knee-length toddler shorts are an excellent pick for summer vacation at the beach. These shorts will certainly make your toddler look fabulous and cool by the beachside. Stock between five and 10 pairs for a week-long holiday. Remember to vary your kid's summer shorts with bright colors and new styles that suit different days.
2.   Replace regular shoes with sandals
Everyone craves something breathable during the summer, and your toddler isn't an exception. As you pick the summer footwear, replace contemporary closed shoes with sandals that don't cover their feet. You can choose from various designs, ranging from sturdy options that boys can wear in their playtime to dainty sandal designs for girls to pair with different summer dresses.
3.   Summer jackets for a good look and UV protection
Lightweight summer jackets are crucial for kids, especially toddlers, who need better protection against the harsh UV rays. Unlike winter jackets, choose lightweight and breathable jackets for summer. Mix and match the jackets with classic shorts and a t-shirt combo for an impressive look.
4.   Don't forget important summer accessories
There's nothing cuter than dolling up your toddler with summer outfits and matching summer accessories. Unlike adults with numerous accessories, sunglasses are a priority summer fitting for your toddler. However, explore various designs, ranging from flowers to animal ears, and you'll find something your toddler won't easily take off. Another functional clothing item you should pick for your toddler is a summer hat. Besides being a glam factor, it protects your kid from the harsh rays of the sun.
5.   Pick cute and comfortable swimsuits
You should prepare your child for a splash on the beach or swimming pool by picking a comfortable swimwear. However, you shouldn't go shopping for swimsuits carelessly. Pick swimsuits with sun protection of 50+, as it blocks harmful UV rays. You should also choose swimsuit styles with snaps, ties, and zippers to ease changing.
6.   Pants are for summer too
While it may look too hot for pants, pants are an excellent addition to your toddler's summer outfit. Pants protect your kid's tiny legs from injuries during wild toddler games and UV rays. However, they should ideally be worn on cool nights or mixed and matched with tops for playful looks.

Summer months are full of warmth, sunshine, and endless playing opportunities for toddlers. If you are vacationing with your toddler, remember that they are more susceptible to sunburns and overheating than adults. While you should dress your toddler comfortably, you shouldn't be restricted from experimenting with different fashion styles.


Hits: 9292 | Leave a comment