Things to Consider When Importing Fashion Handbags from France
Handbags are essential women's fashion accessories. They can improve your appearance and boost your mood. However, choosing a suitable bag to buy can sometimes be confusing. While there are no rules for buying handbags, it is best to purchase a bag that can satisfy your needs. A bag you fancy may not serve the purpose for which you bought it. You wouldn't want a bag failure to ruin your day. If you want to avoid such embarrassment, buy quality handbags. Importing a quality French fashion handbag can prevent bag failure. Besides, it would help if you made some considerations before buying a handbag. Here are some tips that would help you.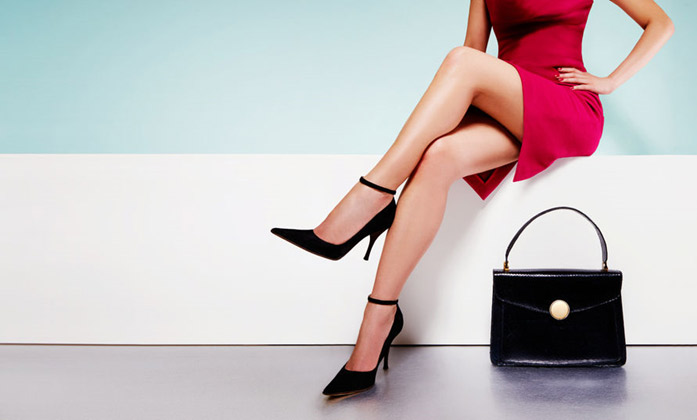 Material
Quality materials are a characteristic of famous handbag brands. French leather is of the highest level of best handbag materials. France is the world's topmost exotic leather producer. As a result, the country is home to well-known handbag brands. You will get the best material if you purchase a french fashion handbag wholesale. It is ideal to choose a handbag material according to its usage. Durable and easy-to-clean material will be the best option if you constantly use the bag. Unlike textile material, leather lasts longer. However, the latter is a bit heavier than the textile.
Quality
You must ensure that the quality of the bag you want to buy is worth its price. Whether luxury or a limited edition handbag, the aesthetic value isn't the only thing you will consider. Its longevity is necessary. Besides, check the stitches along the zippers to ensure no openings. You won't mind paying high prices for supreme quality bags. Genuine reviews from online buyers can be helpful.
Compartments
The pockets of a handbag are essential in keeping its contents organized. Finding items in a multi-compartment bag will be easier than in a handbag with fewer pouches. It is best to consider the handbag's usage and items that can fit in before you make a purchase. Opt for a handbag with several compartments if you need to organize your stuff and easily reach them.
Design
Handbag designs come in a variety of patterns and styles. If you desire an original crafted piece with excellent design and finishing, a French fashion handbag is the best option. Besides the aesthetic value, you should also consider the shape and color. It would be better to have a handbag shaped so an intruder can't easily access it.
Handbags can affect your physical features. A long bag seems to increase your height, while a long-strapped one will make your legs appear shorter. Also, an extra wide handbag can make your backside, stomach, and hip appear broader. You can opt for wider straps if you use a handbag to carry heavy items. The broader straps will ease the impact of the load on your shoulders.
Adjustable straps are suitable for both summer and winter wear. Besides, you can carry the handbag or wear the straps on your shoulder. Black handbags are not easily stained and complement most outfits. A white bag can also match any of your attire. However, you can buy other colors of handbags to accentuate your outfit.
A softer version of black, like gray, will be suitable for constant use. You can use such colorful handbags when going to work. You may also opt for bright colors like red, orange, and yellow or follow the current fashion trend. Note that lighter colors need frequent cleaning and more care.
Size
The usage determines the size of the bag you will buy. The same size handbag won't be ideal for every occasion. For instance, a small clutch bag will be preferable for an evening date. It would be best if you had a small bag that would fit a few of your things. Your everyday handbag may be small or big, depending on the items you want to carry in it.
It is best to buy the appropriate size that will satisfy your need for a handbag. You will need a larger handbag if you want to take your notebook, laptop, water bottle, glasses, books, and other items along. Besides, a bag that will fit in some toiletries, a change of clothes, chargers, a laptop, and other essential items will be ideal for a short trip. If you are buying an oversized handbag, ensure that it isn't heavy to avoid extra stress on your shoulders and arms.

A bag may not be as big as in the online image. Manufacturers or sellers enlarge their products' images to allow buyers to see their features. Reading the descriptions of the handbags displayed will help you choose the correct size. You can also request videos or live photos of the product to ensure that you made the right choice.
A handbag that you can easily transform and remain stylish can serve several purposes. You can buy a convertible French fashion handbag and adjust its look by removing or adding the straps. Buying handbags is much more than just adding a product to your shopping cart.


Hits: 5311 | Leave a comment