Sustainability and circular economy as drives for internationalization
On March 16th took place online the Opening Conference for the FASCINATE project and the workshop "A new era for EU fashion brands - Embracing digitalization & Sustainability", organised in the framework of the ESCP-4i - European Cluster Collaboration Platform.
The conference started with a welcome note from EC Project Officer - Valentino Izzo and then there were presentations of the FASCINATE  ESCP- 4i partnership and the SWOT Analysis made during the project.
The keynote speaker of the conference was Giovanni Luigi Bordone - Researcher and associate lecturer at University of the Arts London, Fashion Business lecturer Istituto Marangoni London. He talked about "Sustainability and circular economy as drives for internationalization".
He started by explaining the current situation in fashion and how by overproducing something that won't be sold we are over-stretching and destroying scarce resources available and struggle to find a way to recycle what we should not have produced. 30% of garments that are produced worldwide are currently unsold. Alarming facts are that in 15 years the number of clothes produced doubled and the average use of the clothes halved.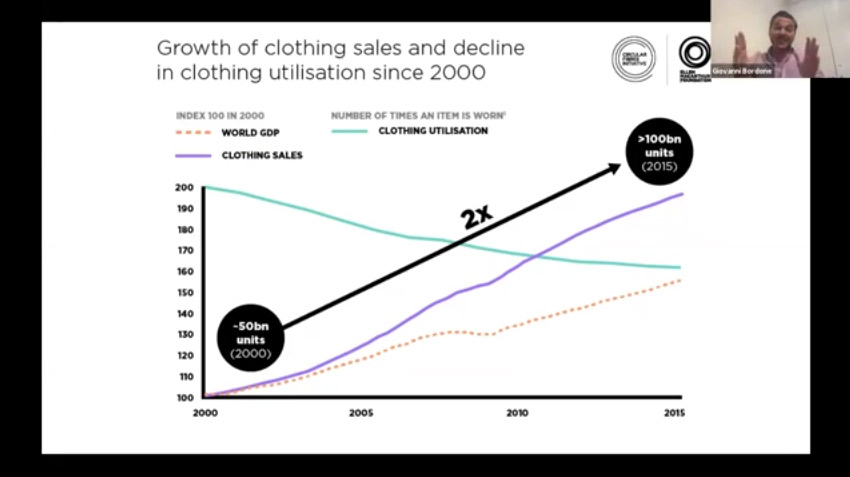 .
The definition of sustainability according to Giovanni is:
- Preserve fashion biodiversity
- 7bln people consuming responsibly
- Companies producing only what is needed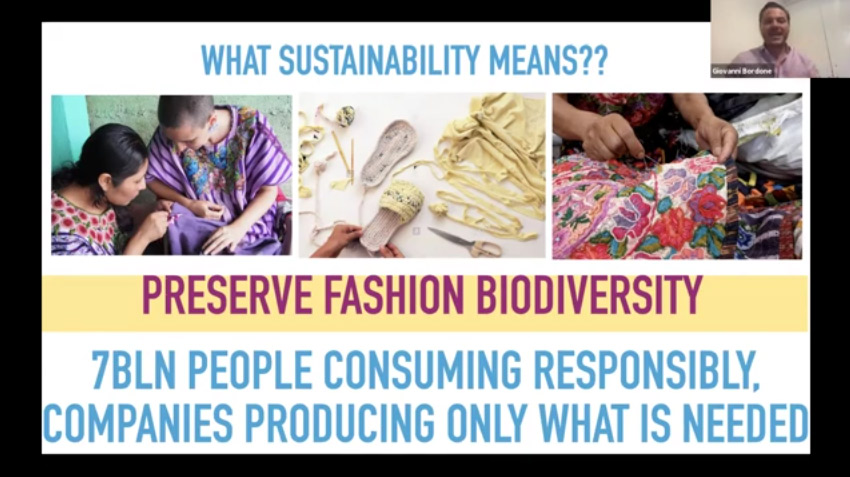 To be a sustainable brand is not anymore a competitive advantage but a NECESSITY. For generations of consumers to come, price won't be the key determining purchase factor but sustainability will be. Sustainability is a key component and important actor in the marketing strategy. Corporate social responsibility and sustainability transform brand reputation into brand equity.
For 100 years the model was Design-Produce-Sell, but the new norm is Design-Sell-Produce. On the corporate side, fashion companies are in desperate need to reduce their stock in order to increase profitability.
In the future automated production and made-to-order will make it possible for the European companies to compete globally in terms of price. The future is bringing back the production in Europe.
In the future it will be easier to make predictions what is needed by a person, when it is needed and at what price. We will know exactly what people want and will they buy.
Increased ability to forecast demand will give to companies a strategic advantage in better production planning and will enhance their overall capability of better use of their resources including cash flow management.
And the future for EU textile companies which are able to adapt and innovate is bright and promising. Their problem won't be to attract orders but to have enough capabilities to satisfy the market.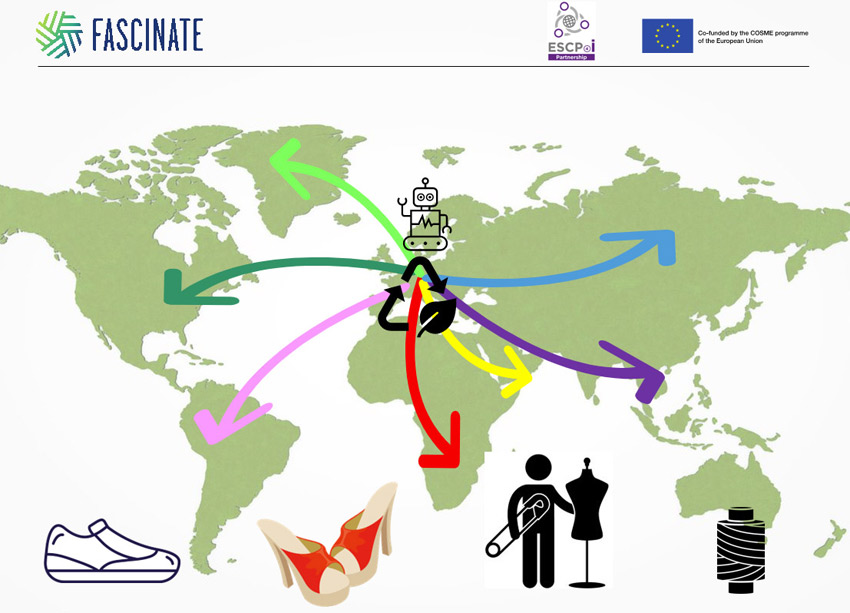 About the project:
The FASCINATE project'́s aim is to support the internationalization of EU textile and fashion SME clusters that are working towards the development of circularity and sustainability in these industries, and to generate cross-sectoral collaborations, and find sinergies towards addressing the needs of fashion companies when deciding to expand and sell to the world. FASCINATE is a partner consortium that consists of Lifestyle & Design Cluster, Cluster Textil: Tecnologia e Moda, Clúster Digital de Catalunya, Bulgarian Fashion Association, Modacc: Cluster Catalá de la moda i el Textil.
The Specific Objectives of the project are:

- To build a European clusters and companies network collaboration (the ESCP-4i), related to the development of circularity and sustainability, in the fashion, textile and footwear industries.

- To promote new European value chains incorporating cross-sectoral cooperation between fashion/textile, footwear, and technology, by means of cooperation, exchange of knowledge and good practices among the members of the project consortium.

- To build a joint internationalization strategy for sustainable fashion brands and companies in Europe, geared towards markets outside of the EU interested in sustainable fashion products (to consolidate shared objectives and define a relevant action plan for the participating clusters and the companies they represented).


Hits: 5792 | Leave a comment