Perfect Stocking Stuffers for the Holidays
Another year has flown by, and it's the holiday season once again. Time to put your feet up, sip some eggnog, and spend some long-overdue quality time with friends and family. Have you finished all your holiday shopping? If you're like so many other people, you haven't had time to find presents for everyone on your list and you're still searching for creative stocking filler ideas. You're not looking forward to the late-holiday shopping madness involving crowded malls and a scare selection of items left in the stores.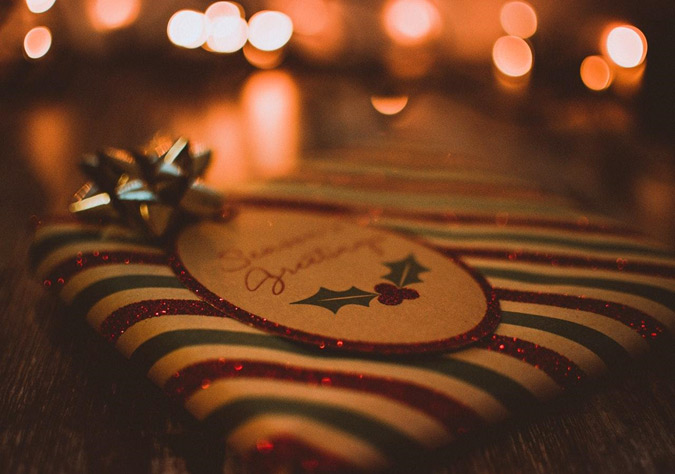 However, last-minute shopping doesn't have to be hectic. Wandering through the mall without knowing what to get is half the battle for the retail holiday madness. When you know precisely what you want to buy for your loved ones, it can be a breeze. Consider our list of perfect stocking stuff gift ideas to inspire your upcoming (and hopefully, final) holiday shopping haul.
A Personalized Coffee Mug
There's nothing quite like waking up in the morning and pouring yourself a cup of coffee or tea in a mug designed especially for you. If your loved one is a java (or tea) fan, why not make their morning ritual a little more personal with a customized mug? With the right retailer, you can put the image of your choice on a coffee cup. For example, there are dozens of online printing companies that will happily create a custom-printed mug for your friend or relative. From a photo of their dog to a favourite film character, the possibilities are endless with custom-printing. Breakfast won't be the same again!
A Pair of Thermal Socks
You can never have too many pairs of socks. And now that the winter is here in full force, you want your socks to be warm and toasty. They're also the perfect holiday item because they compactly fit inside any stocking, big or small. Check out Heat Holders thermal socks — they're seven times warmer than the average sock and come in various styles and lengths so that you can choose the best pair based on your loved one's preferences. Whether your family member is an avid hiker or more of a quickly-walking-from-the-house-to-the-car-to-avoid-the-cold-weather type, they're going to need warm socks this winter, and a high-quality thermal pair is as warm as you can get.
A Deck of Playing Cards
While binge-watching episodes of your favourites shows on Netflix has its benefits, it can also become a little tiring and hard on the eyes. Get your partner or a family member a deck of playing cards to spice up those long winter nights with a game of Rummy or Crazy Eights! The cold weather has arrived and won't be going away any time soon, so you're about to spend a lot more time indoors. Changing things up a bit with some old-fashioned cards is an exciting way to pass the time and break up the monotony of staring at a TV screen for hours.

There's still time to find the perfect stocking stuffers, so don't panic. Remember that you can also order most items online. Your loved ones will love these gift ideas because they're thoughtful yet useful and will last a long time to come.


Hits: 1357 | Leave a comment